The Islamic State (IS) first appeared in Pakistan around April 2015, in the Tirah Valley area of Khyber Pakhtunkhwa, and has since established itself more thoroughly throughout the country. Although operations by the Counter Terrorism Department (CTD) have in recent years managed to push the group closer to the border with Afghanistan, incidents of suicide attacks have increased.
In 2015, the Islamic State established mixed cells within the country's more vulnerable areas, notably Khyber Pahtunkwa and the international border regions of the FATA and Punjab province. Incidents of direct confrontation between IS and security forces in 2015 were minimal, limited for the most part to the arrest of recruiters and strikes on small cells in and around FATA (see Figure 1).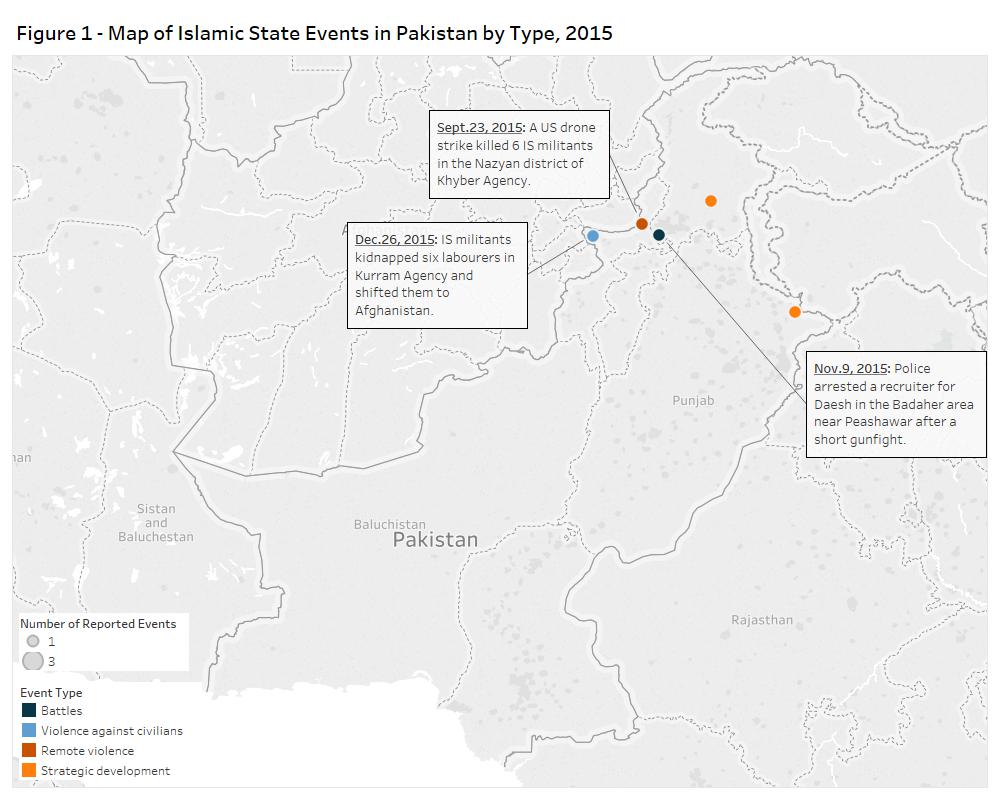 In 2016, the number of organized violence events involving IS militants doubled throughout Pakistan. The group established a presence in Balochistan, taking advantage of unrest in the province related to the separatist insurgency as well as developing cells in Lahore, Karachi, and several medium-sized cities in Punjab province. Police supported by CTD agents instigated most of the battles with IS in 2016, as they were tasked with rooting out cells before the militants could establish themselves further (see Figure 2).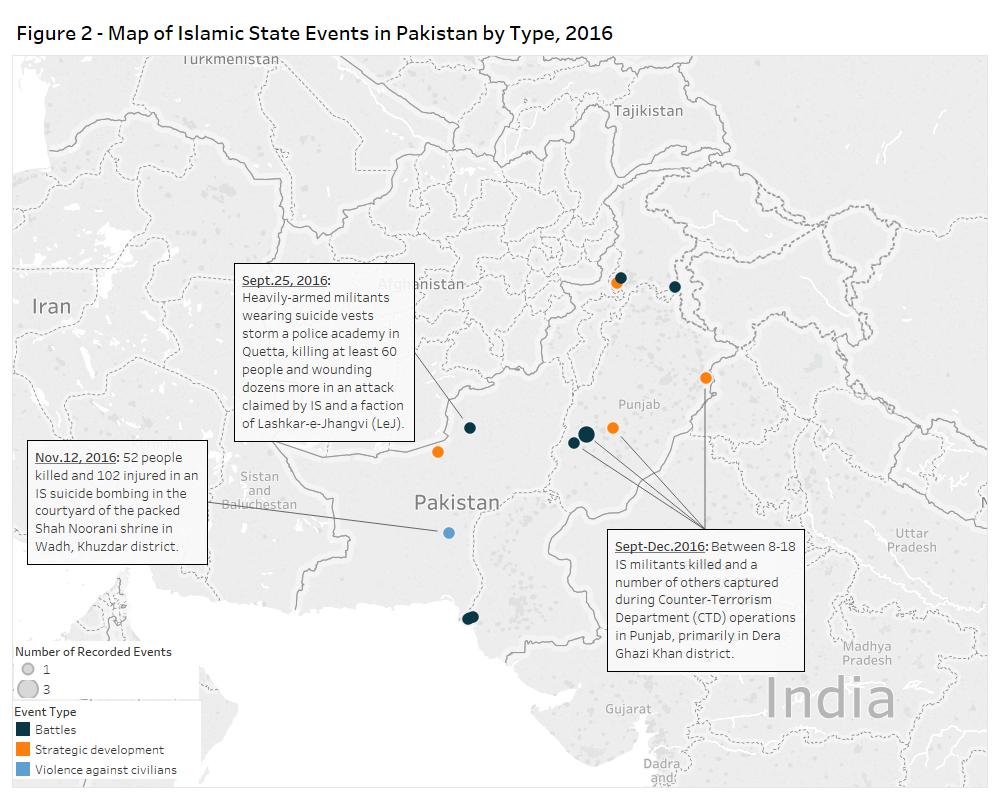 In 2017 and into 2018, IS' focus has shifted towards the border regions with Afghanistan in Balochistan, Khyber Pahtunkwa, and FATA. However, the group still retains a presence in Karachi. Notably, while IS claimed responsibility for one major suicide attack in Khuzdar district the previous year, there were four such attacks in 2017, half of which occurred in Balochistan province. This shift to more blatant acts of violence against civilians implies a desire to remain relevant in the Pakistan context despite losing ground in CTD raids (see Figure 3).