Relatively few protests and violent incidents were reported last week in Central Asia and the Caucasus. Notable developments were protests against China in Kazakhstan and protests over land ownership disputes in Kyrgyzstan.
In Kazakhstan, sentiments against China continue to manifest on a regular basis since the mass protests against Chinese involvement in Kazakhstan in September (Eurasia Daily Monitor, 10 September 2019). Last week, activists in Almaty protested the treatment of ethnic Kazakh's in China's Xinjiang province. In a separate example of tensions involving China, Kazakh oil workers of a Chinese state-owned subsidiary protested against their low wages. Throughout October, demonstrations were held by workers against Chinese owned energy and infrastructure companies. Tensions over Chinese economic involvement in Kazakhstan are on the rise; for example, a mob attacked Chinese migrant construction workers last month 
In Kyrgyzstan, several anti-government demonstrations were held over the government's inability to protect citizens' property rights and to resolve land ownership disputes (24.kg, 30 October 2019). 
Ceasefire violations in Azerbaijan and Armenia continued at similar levels to weeks prior, with 48 armed clashes along the Artsakh-Azerbaijan line of contact and 23 armed clashes along the Armenia-Azerbaijan line of contact.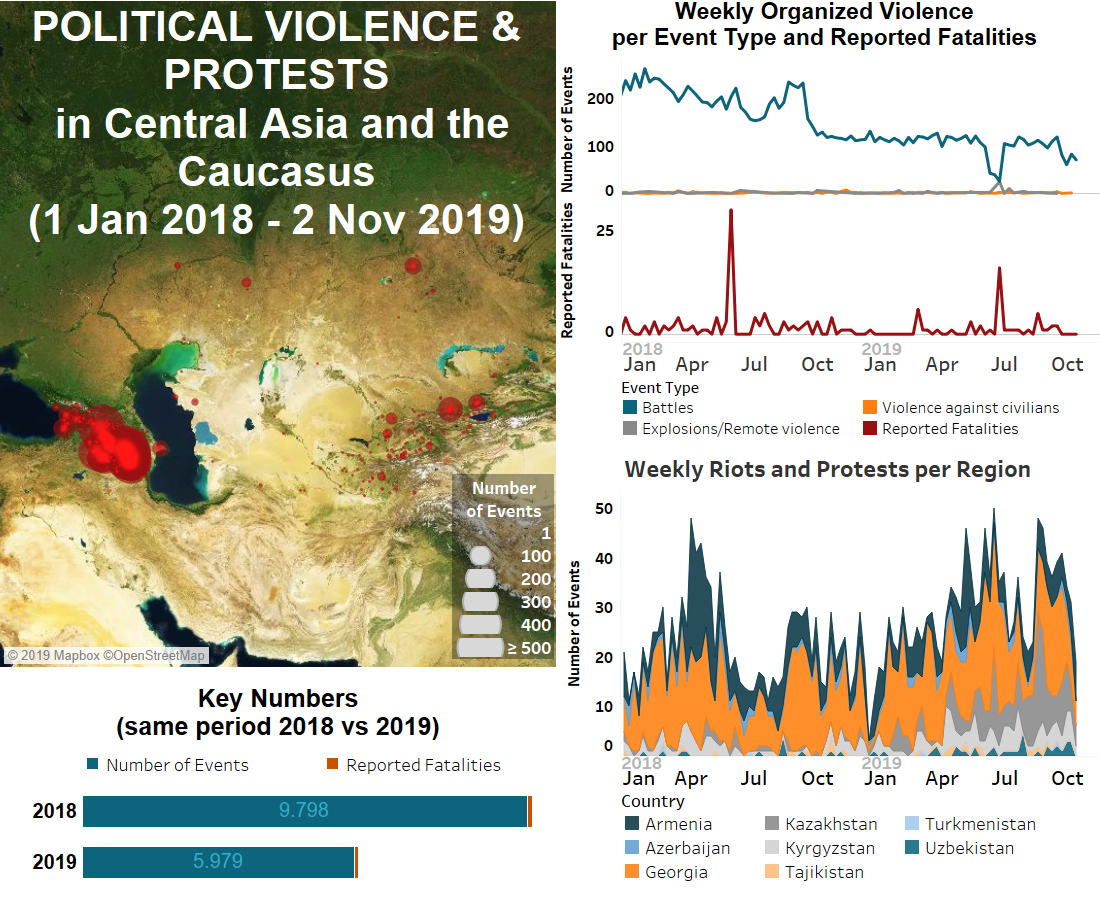 © 2019 Armed Conflict Location & Event Data Project (ACLED). All rights reserved.