More than 900 violence against civilians events perpetrated by state forces have been recorded across mainland China since 2018. In this infographic, Research Analyst Josh Satre reviews key trends from ACLED's expanded East Asia dataset.
For more, see our updated East Asia Resources page featuring new analysis and an interactive dashboard.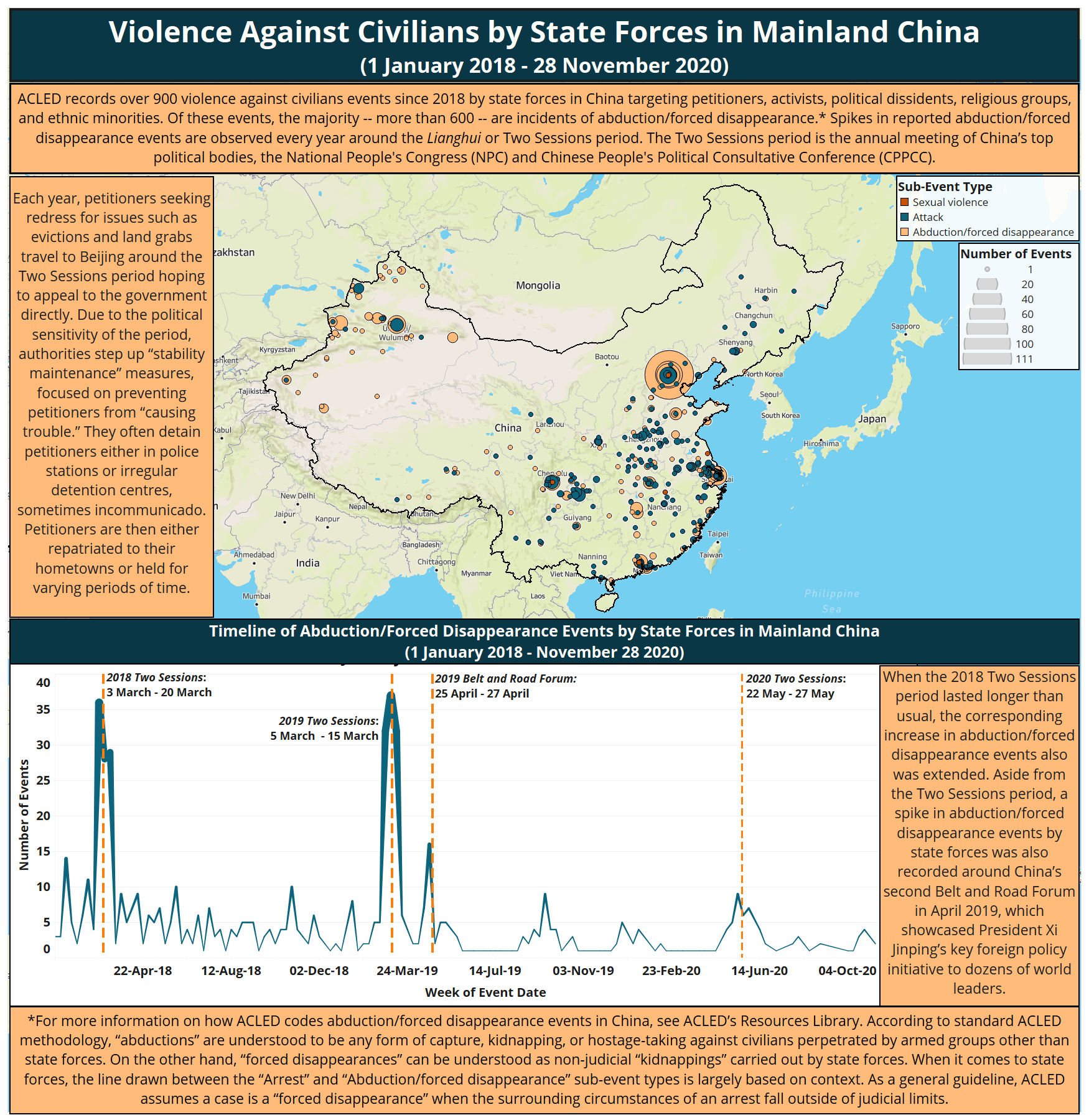 © 2020 Armed Conflict Location & Event Data Project (ACLED). All rights reserved.