More than 60,000 demonstrations have been reported in Latin America & the Caribbean from the start of 2018 to the present, including major spikes in anti-government unrest around the region. In this infographic, Research Analyst Curtis Goos reviews key trends from ACLED's expanded Latin America & Caribbean dataset.
For more, see our updated Latin America & Caribbean Resources page featuring new analysis and an interactive dashboard.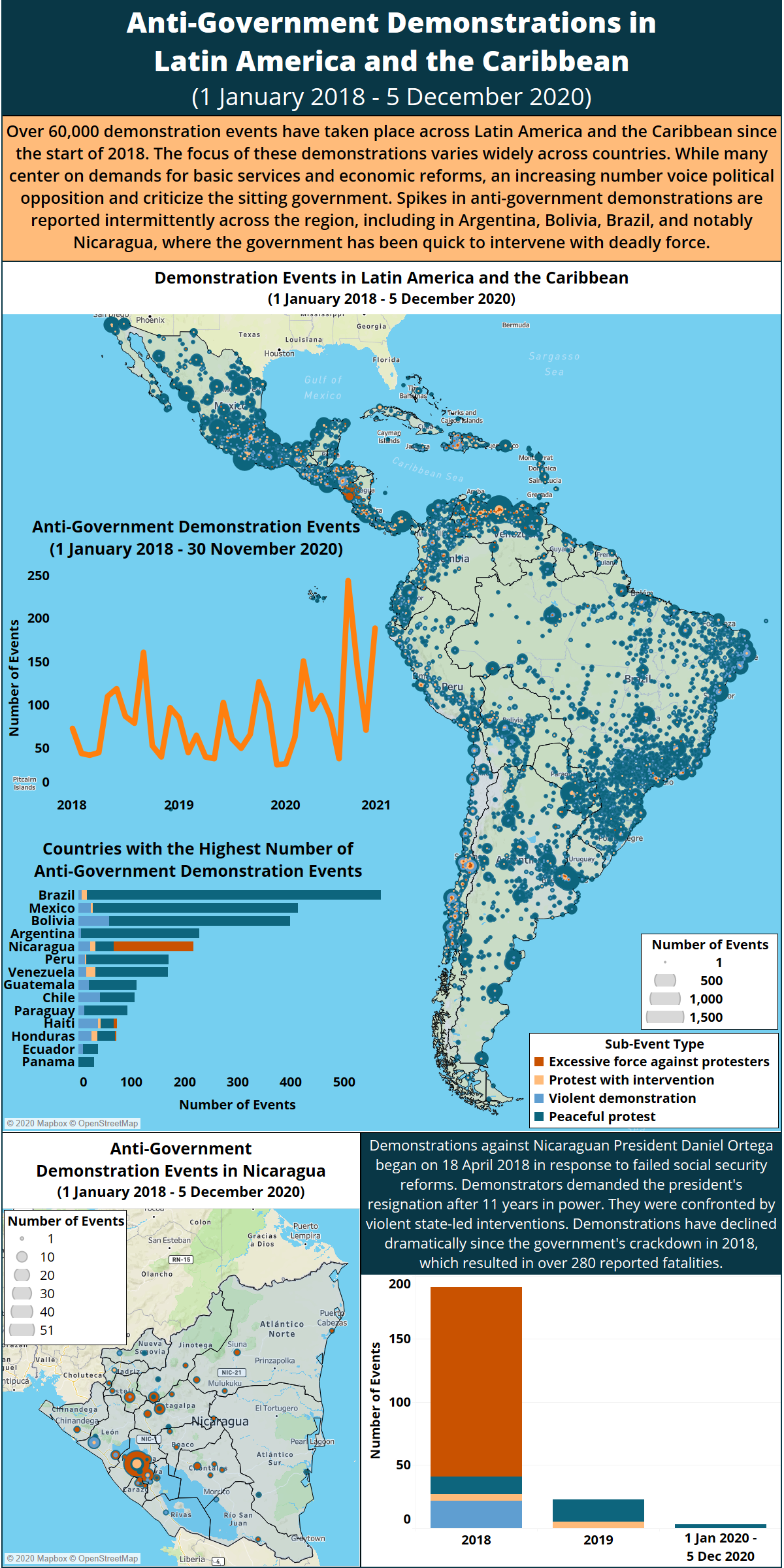 © 2020 Armed Conflict Location & Event Data Project (ACLED). All rights reserved.