Nigeria Election Violence Tracker
Situation Summary:
25 October-6 November 2022

As with previous elections, insecurity will remain an important issue for voters in Nigeria choosing the next president. Insecurity continues to factor in both political and security challenges, as federal and state forces struggle to rein in armed groups across the country. Over the past two weeks, Nigerian troops announced the killing of several Boko Haram militants in northeastern Nigeria, the region that is home to Peoples Democratic Party (PDP) presidential candidate Atiku Abubakar and All Progressives Congress (APC) vice presidential candidate Kashim Shettima. Political issues over the past two weeks appear restricted to mostly campaigns and intra-party disagreements, while the first 'debate' between candidates took place. The severe floods that recently hit Nigeria, killing over 600 people and displacing an estimated 1.4 million, are also likely to increase pressure on local communities and escalate clashes over resources. Localized campaigns appear to have prevented a violent escalation but, nevertheless, recorded incidents between local communities and local militia groups do not seem to be abating. 
Political Developments
First Candidate Townhall

: On 6 November, ARISE Television and the Centre for Democracy & Development (CDD) organized the first presidential townhall of the current election campaign cycle. The People's Redemption Party (PRP – Kola Abiola), Labour Party (LP – Peter Obi), and New Nigerian People's Party (NNPP – Rabiu Kwankwaso) were represented by their presidential nominees, while the PDP sent vice presidential nominee Ifeanyi Okowa. The discussion focused on security and the economy, but was initially delayed following arguments between LP supporters and organizers who protested Okowa participation instead of the PDP's presidential nominee. The ruling APC nominee Bola Tinubu issued a statement reaffirming his likely absence from presidential debates, drawing the ire of his rivals.

Intra-fighting between PDP supporters

: Governors Bala Mohammed of Bauchi state and Samuel Ortom of Benue state were involved in separate disagreements with their party's presidential nominee, Atiku Abubakar. Mohammed accused Atiku of backing supporters against his re-election bid, while Ortom openly accused the PDP presidential nominee of supporting members of the Fulani ethnic group in their ongoing clashes with his constituents in Benue. The increased division between the nominee and six of the party's governors might continue to hamper plans ahead of the coming elections.

Kanu's release delayed by the government:

The government has refused to release Nnamdi Kanu, the leader of the secessionist Indigenous People of Biafra (IPOB), despite the Federal Court of Appeal's judgment to that effect.

Kanu's supporters in the South East region protested the action last week.

Redesigning of the Nigerian Naira:

The Central Bank has announced plans to redesign the N200, N500, and N1000 notes. The economic implications of the policy have been debated, with Finance Minister Zainab Ahmed also arguing against the proposed move. The Economic and Financial Crimes Commission (EFCC) has stated that it is monitoring three governors over moves to launder cash through cash payments of salaries to workers, with other politicians also reportedly buying foreign currency to avoid being caught. The result is a subsequent fall of the Naira in the parallel market and impacts on fiscal policy.
Security Developments
Terror Alerts:

Diplomatic missions issued alerts warning citizens against traveling around the capital Abuja and evacuating non-essential personnel. The terror alerts led to heightened concerns around the city and saw some institutions close as a result. National Security Advisor Babagana Monguno and Chief of Defense Staff General Lucky Irabor dispelled concerns over the alleged terror threat, describing the alert issued by the United States and the United Kingdom as needless and irresponsible.

Clashes over resources:

Fresh conflict involving armed ethnic militias broke out in Benue and Niger states in the North Central region and Imo state in the South East region, causing several reported fatalities over the past two weeks. Many local communities were affected by the recent floods, which impacted over 3 million people across the country. There are concerns that these events could further precipitate existing conflicts among local communities.

Militia Attacks in the North:

Local militia were involved in attacks in Kaduna, Zamfara (both in North West), and Benue (North Central) over the last two weeks, which led to reported fatalities and clashes with law enforcement and soldiers. Concerns remain over the possibility of holding polls in these areas where conflict is rife and present.
Data snapshot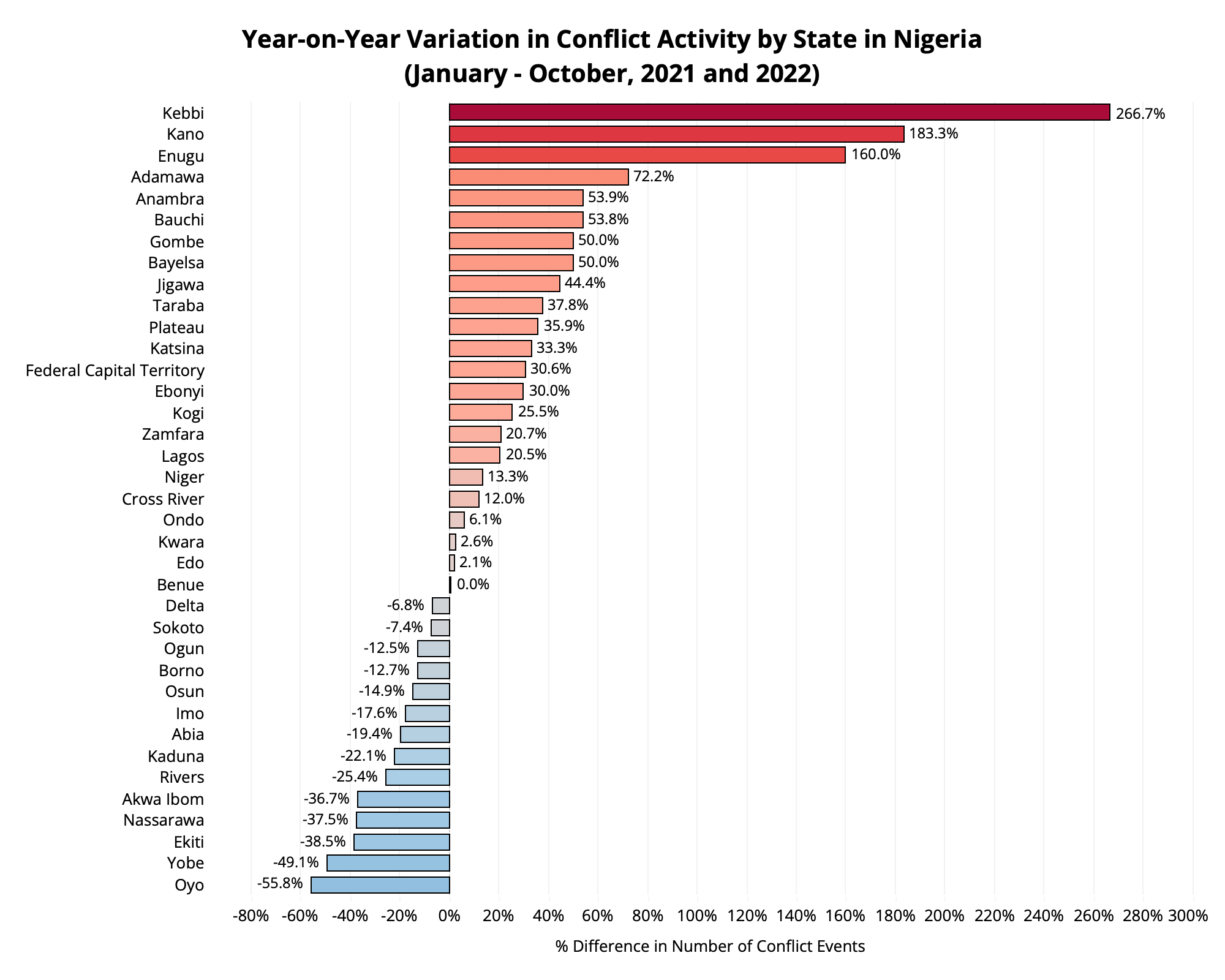 Over half of Nigeria's states experienced an increase in the number of conflict events from January to October 2022, compared to the same period in 2021. The highest increase is recorded in the northwestern states of Kebbi and Kano, which went from nine and six events in 2021 to 33 and 17 in 2022, respectively. Other high-activity northwestern states, such as Katsina and Zamfara, also experienced a deterioration of the security situation with 33% and 21% increases recorded in 2022. Despite being among the most violent states across Nigeria, Borno, and Kaduna are instead associated with a relative decrease in the number of conflict events.
Highlights from the Regions
Fresh clashes broke among local communities in Jigawa and Kebbi, two states that were hard hit by the recent floods. Local reports also pointed to violent incidents in Kaduna and Zamfara states, often involving militarized local communities, self-defense militias, and law enforcement. In Kaduna, Nigerian troops conducted a clearance patrol and clashed with a local militia on 30 October, resulting in four militiamen reportedly killed. In Katsina, policemen fought with a local militia on 28 October and were able to rescue 21 abductees, while several members of the militia were reportedly killed. A mob instead killed four members of a militia group in Gusau, Zamfara state, on 26 October, in a reprisal attack for the killing of their traditional ruler.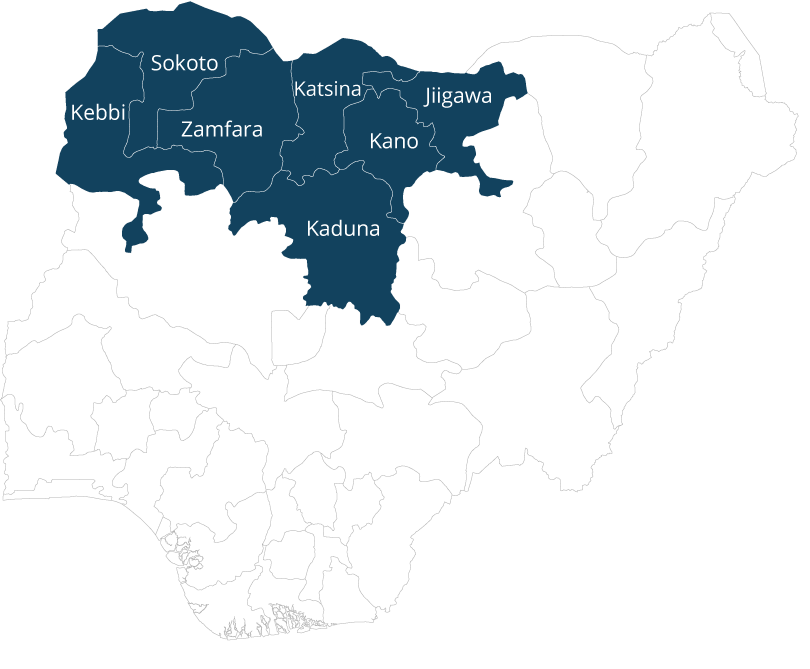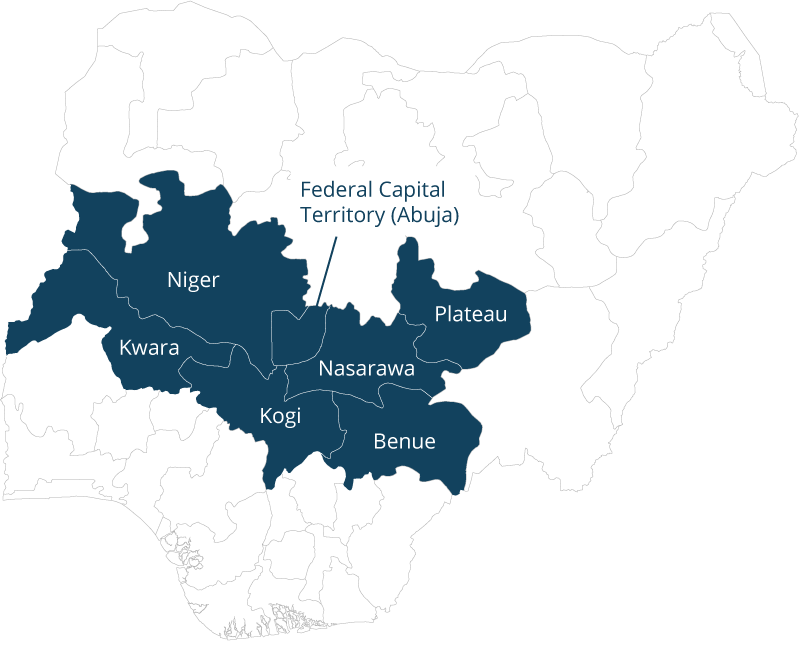 Ongoing violence between farming communities and pastoralists continued in the North Central region, with an estimated 69 fatalities reported across the region over the past two weeks. The violence took place against the backdrop of deadly floods that hit the region, with Benue and Kogi states reporting significant losses of livelihoods and areas. On 3 November, armed pastoralists dressed in black attacked civilians and reportedly killed at least 18 people in a market in Ukohol, Benue. While 10 were reportedly killed on the spot, the remaining eight were killed when the assailants ransacked three nearby villages. Earlier, on 1 November, a local defense militia clashed with assailants in Zungeru, Niger state, which saw the reported death of eight assailants and six local defense militiamen. Several of the incidents recorded involved ethnic-related violence, including attacks in Bokkos, Plateau state, on 30 October and in Ugba, Benue state, on 29 October. In an election-related violent event, the candidate for Otukpo/Akpa state constituency in the Benue House of Assembly, Owoicho George Adama, was the target of an assassination attempt on a road between Akpachi and Otada villages in Benue. Unknown gunmen attacked the convoy of the LP assembly candidate and abducted one of his aides. Nigeria's capital Abuja was instead quiet in response to a terror alert issued by foreign delegations.
Security forces waged counterterrorism operations against jihadist militants in the North East region. On 30 October, Nigerian army troops and elements of the Civilian Joint Task Force clashed with Boko Haram militants at their hideout in Mafa, Borno state, leading to the reported death of an estimated 21 militants. The Defense Ministry also reported a raid on an unidentified militant cell in Taraba state, where 20 militants were reportedly killed. Scores of other militants were also reportedly killed during airstrikes that targeted militant positions in Bama and Mayinti in Borno state. Nigeria's Defense Ministry announced that 145 Islamic State and Boko Haram militants and their families surrendered to Nigerian troops around Maiduguri city in Borno. Under the banner of Operation 'Safe Corridor,' Nigerian authorities have encouraged the defections of thousands of former jihadist militants in the North East. Meanwhile, election campaign activities have not significantly resumed in these areas, but there are planned rallies in the zone in the coming weeks.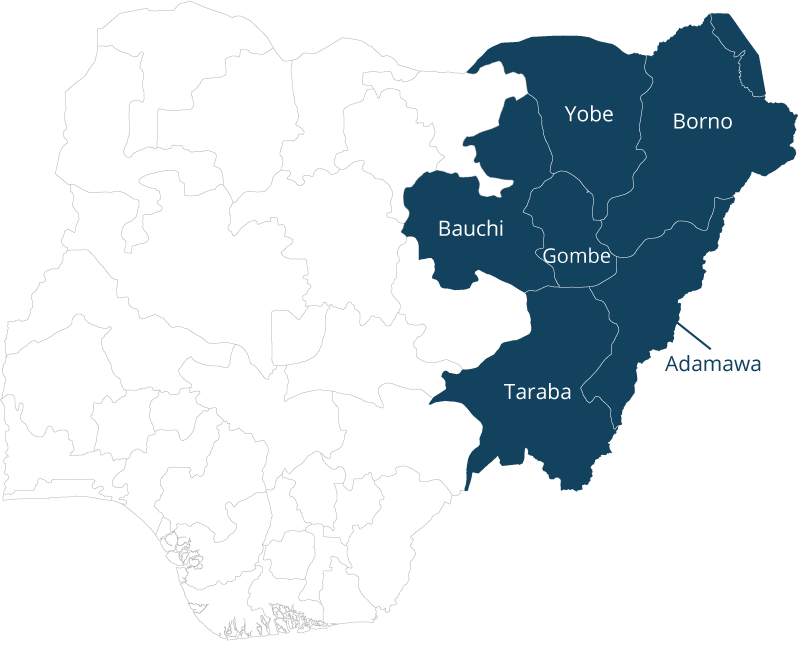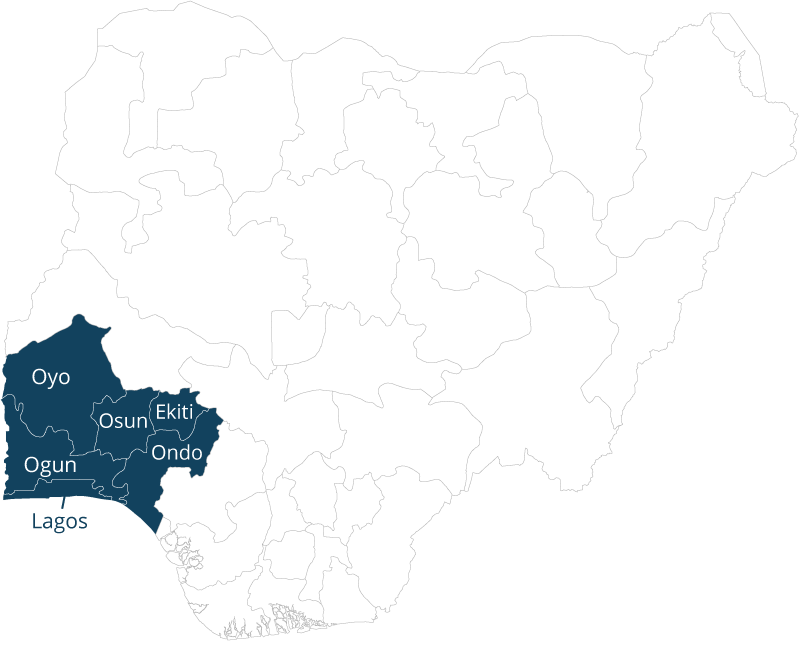 Gunmen, suspected to be kidnappers, abducted four commuters in Irele-Ekiti, Ekiti state on 30 October. The four travelers were returning to Oyo state capital Ibadan after attending an event in Kogi state. Police forces suspect it was a kidnapping for ransom, while local community leaders call on the governor to address the rampaging insecurity in the area. In other developments during the reporting period, demonstrations were held against the contested appointment of traditional chiefs. On 26 October, youths from Ikirun, Osun state, set up bonfires to demonstrate against the state government's announcement of a new king in the town. On 29 October, Ilawo community residents protested at the government's office and the Palace of the Alake against the selection of Chief Olusegun Macgregor, the elected Oba of Abeokuta, Ogun state. Obas are traditional rulers appointed in the Yoruba chieftaincy system and are often nominated and approved by state governments. Finally, on 2 November, rioters from Ikun in Ondo state set a fuel station owned by the town's monarch ablaze to denounce his inaction against the premature death of youths in the area.
Recent floods dominated reports in the zone over the past two weeks. Yet, sporadic violence contributed to increasing insecurity in some states across the region. On 1 November, an unidentified group killed an estimated 10 people in Akoko Edo, Edo state. A mob instead clashed with members of the Hausa community in Port Harcourt, Rivers state, resulting in two reported deaths. Separately, students in Delta and Rivers states held protests at the institutions over the authorities' decision to condition access to final exams to the payment of a school fee. In an election-related event, unknown gunmen attacked the convoy of PDP Lagos gubernatorial candidate Abdul-Azeez Adediran, popularly known as Jandor. Several members of Jandor's staff and journalists were injured in the shootout that occurred on 23 October. The candidate has since accused the rival APC of orchestrating the attack, yet a local party spokesperson denied APC's involvement in the violence.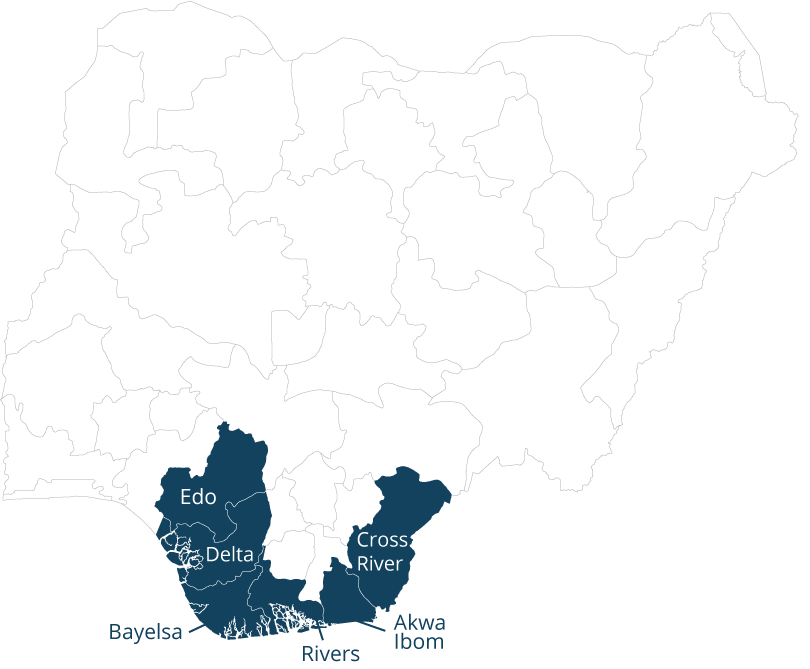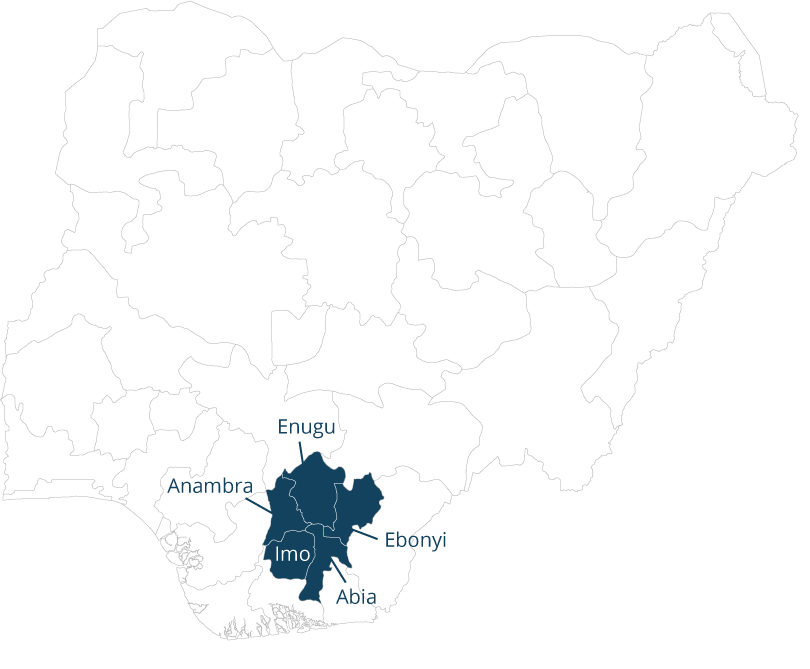 IPOB held several protests in Aba North, Aba South and Osisioma, Abia state, over the continued detention of secessionist leader Nnamdi Kanu. His continued stay in prison, to which his group has responded by issuing a threat of boycotting the coming elections, could have a major impact on the voter turnout in the zone. Already, there are signs that his detention might inflame rhetoric and ultimately affect the security situation ahead of the elections. On 27 October, the Defence Headquarters, in collaboration with state security officers and the police, conducted a 'clearance operation' on an IPOB camp in Anambra state where five militants were reportedly killed and ammunition was seized. There are also growing concerns about the impact of increasing communal clashes between ethnic groups. On 27 October, an unidentified group of armed Fulani pastoralists shot at commuters and wounded one person in Enugu state. In an unrelated development on 29 October, an unidentified group attacked a motor park in Imo, resulting in one reported death and one injury. Both victims are suspected to be of Hausa ethnicity. The major parties have not conducted rallies in the zone, perhaps as a result of security warnings.