For more information, including previous situation summaries and an interactive dashboard, visit our Ukraine Conflict Monitor.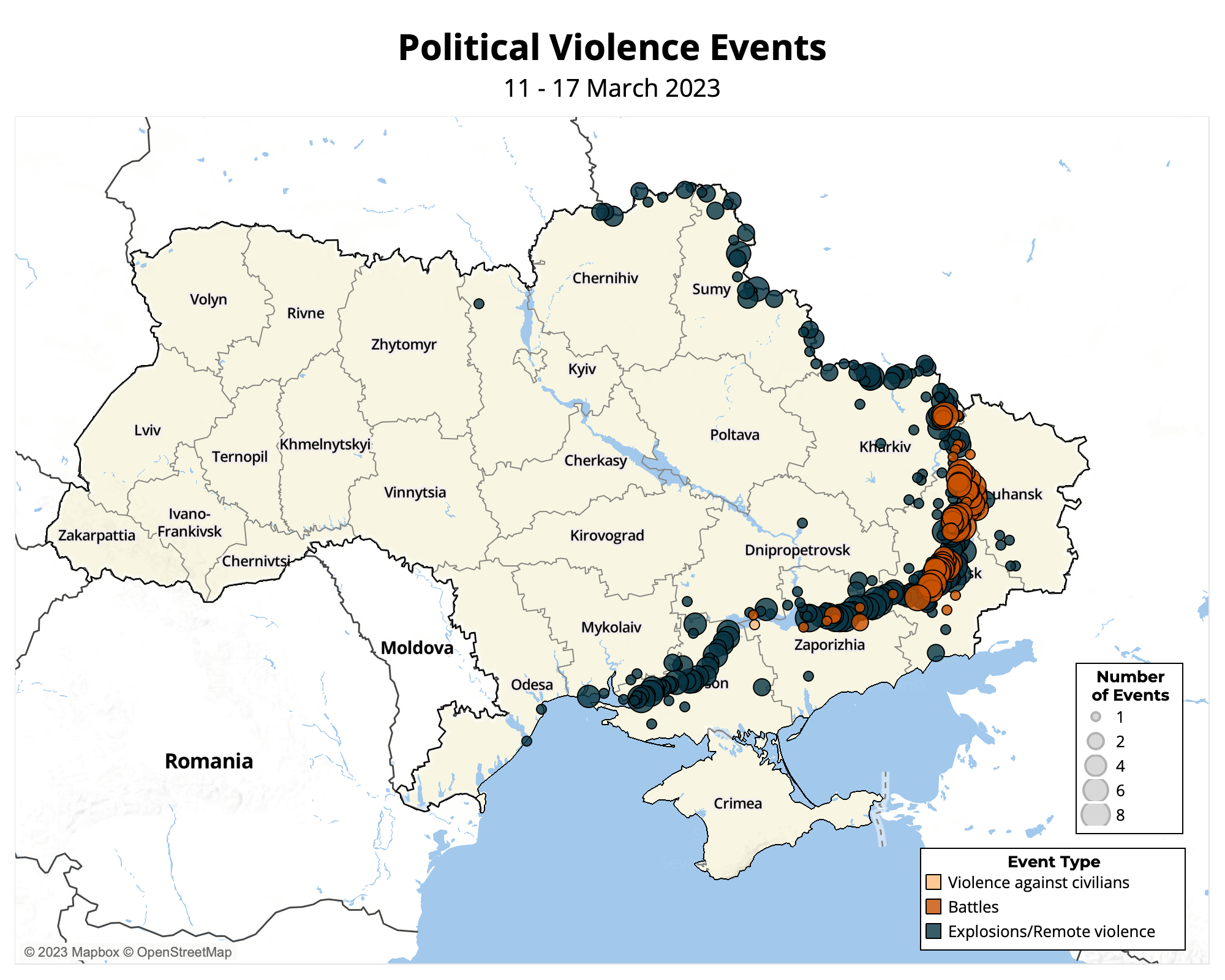 Russian forces continued offensive operations in the area of Kreminna in the Luhansk region and north of Kupiansk in the Kharkiv region. Heavy fighting also continued in the Donetsk region, where Russian forces continued attempts to encircle Bakhmut, capturing several settlements around the city.
Meanwhile, Russian shelling along the frontline reportedly killed over a dozen civilians in the Donetsk, Kharkiv, and Kherson regions. Among them, six civilians were reportedly killed when Russian forces shelled a bus stop and residential buildings in Kherson on 21 February. Russian shelling and missile strikes also hit civilian targets in several other regions, including in the western city of Khmelnytskyi, where Russian missiles struck civilian infrastructure on 18 February, and in the Sumy region, where a Russian anti-tank guided missile struck a civilian bus on 24 February.