For more information, including previous situation summaries and an interactive dashboard, visit our Ukraine Conflict Monitor.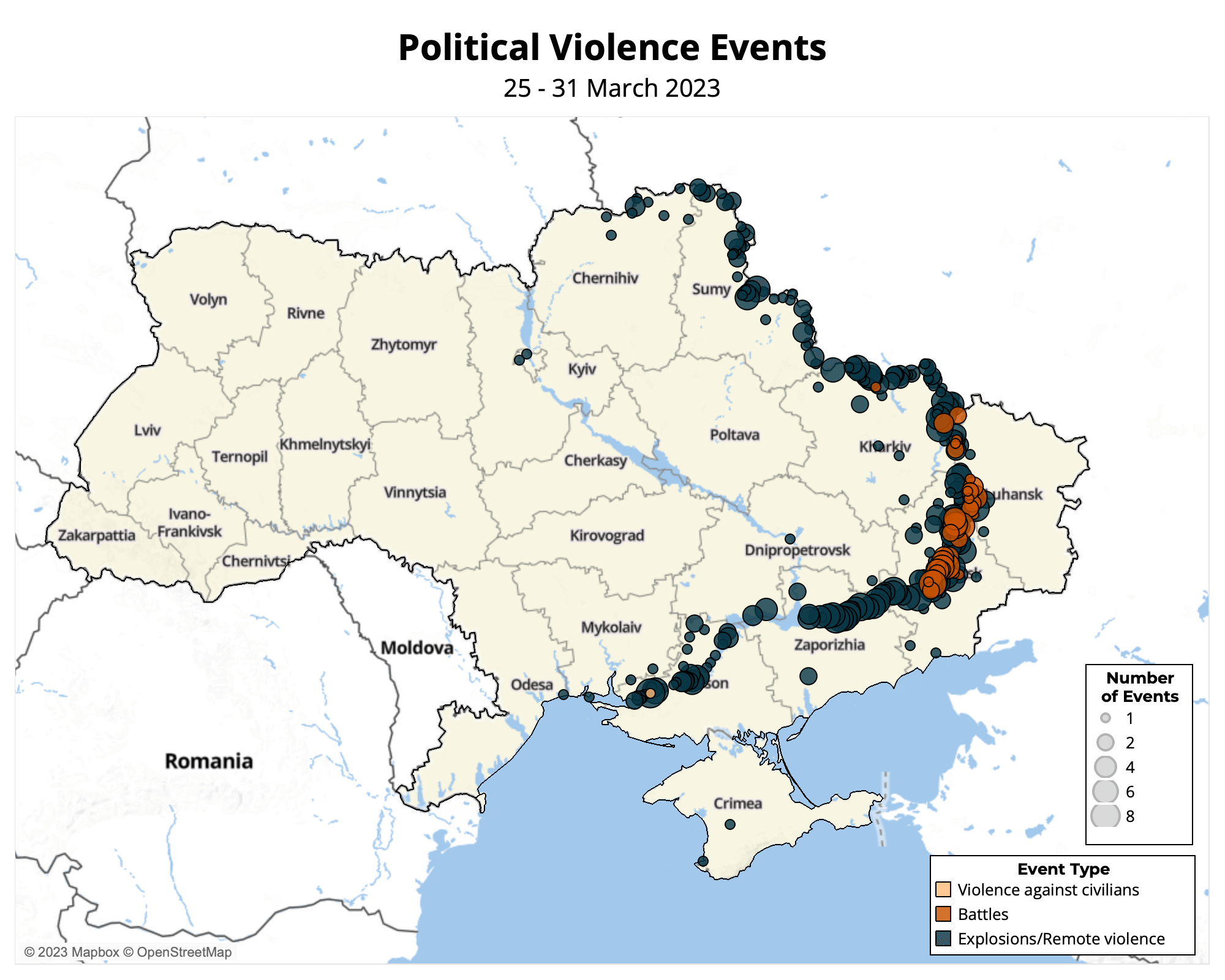 Fighting between Ukrainian and Russian forces continued in and around Bakhmut, Marinka, and Avdiivka in the Donetsk region, as well as along the Kupiansk-Kreminna-Svatove line in the Kharkiv and Luhansk regions. Russian forces continued to advance their positions in Bakhmut and around Avdiivka,1Railey Bailey et al, 'Russian Offensive Campaign Assessment, March 31, 2023', Institute for the Study of War, 31 March 2023 though no significant territorial gains were reported during the week. Separately, a suspected Ukrainian partisan group blew up the car of an alleged senior Russian occupation official in Mariupol in the Donetsk region on 27 March.
Russian forces continued to shell frontline areas, killing nearly a dozen civilians in the Donetsk, Kherson, and Zaporizhia regions. Russian forces also launched drone strikes targeting other areas last week, including Kyiv city and the Sumy and Dnipropetrovsk regions. Meanwhile, at least seven civilians were killed and nine wounded in landmine explosions in the Kharkiv, Kherson, and Mykolaiv regions.