For more information, including previous situation summaries and an interactive dashboard, visit our Ukraine Conflict Monitor.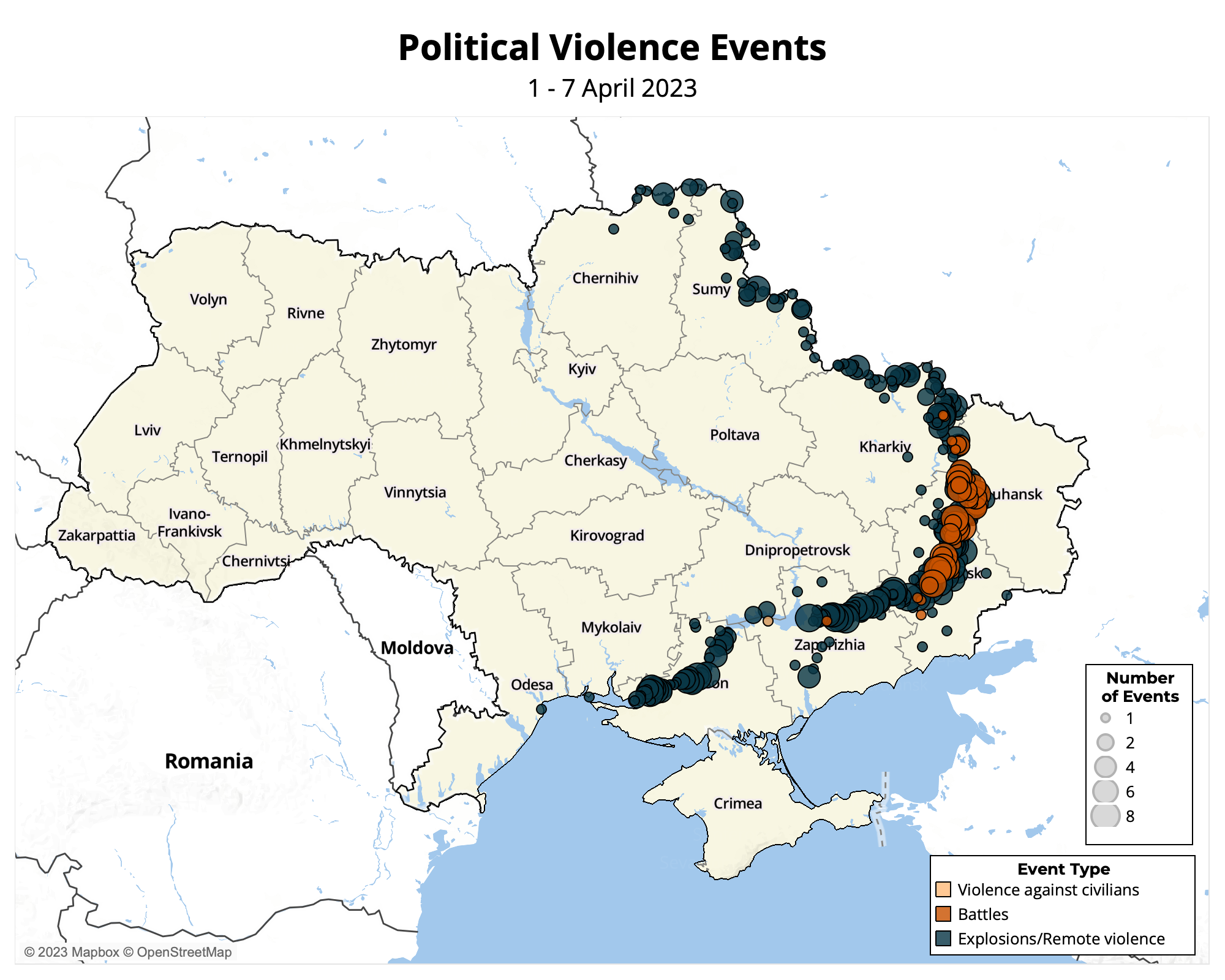 Fighting between Ukrainian and Russian forces remained concentrated in the areas of Bakhmut and Avdiivka in the Donetsk region. Russian forces made limited advances within and around Bakhmut.1Karolina Hird et al, 'Russian Offensive Campaign Assessment,'Institute for the Study of War, 3 April 2023; 5 April 2023; 7 April 2023; 8 April 2023 Clashes also continued along the Kreminna-Svatove-Kupiansk line in the Luhansk and Kharkiv regions. 
Russian shelling and missile strikes reportedly killed over 20 civilians last week in the Donetsk, Kharkiv, Kherson, and Sumy regions. Among them, six civilians were killed and 11 wounded when Russian missiles hit Kostiantynivka in the Donetsk region on 2 April. Additionally, at least four civilians were killed and three wounded in landmine detonations and other explosions in the Chernihiv, Donetsk, Kharkiv, and Kherson regions. On 3 April, a former Russian-appointed local official was killed in an explosion in Melitopol in the Zaporizhia region. Separately, Russian forces reportedly abducted four employees of the Zaporizhia nuclear power plant in Enerhodar on 6 April.