ACLED Conflict Index: 2023 Mid-Year Update
Published: 8 September 2023
Conflict is widespread and pervasive. ACLED collects data for more than 240 countries and territories in near real time, and the majority — 167 — saw at least one incident of political violence in the past 12 months. In total, more than 139,000 political violence events were recorded worldwide during this period, marking a 27% increase relative to the preceding 12 months. One in six people are estimated to have been exposed to conflict so far in 2023.
Using a new and expanded methodology, this mid-year update to the ACLED Conflict Index assesses levels of political violence for every country in the world according to four key indicators: deadliness, danger to civilians, geographic diffusion, and armed group fragmentation. Each country receives a ranking based on its scores across these four indicators, with the top 50 countries meeting the threshold for extreme, high, or turbulent levels of conflict.
Visit the interactive ACLED Conflict Index platform to explore the results.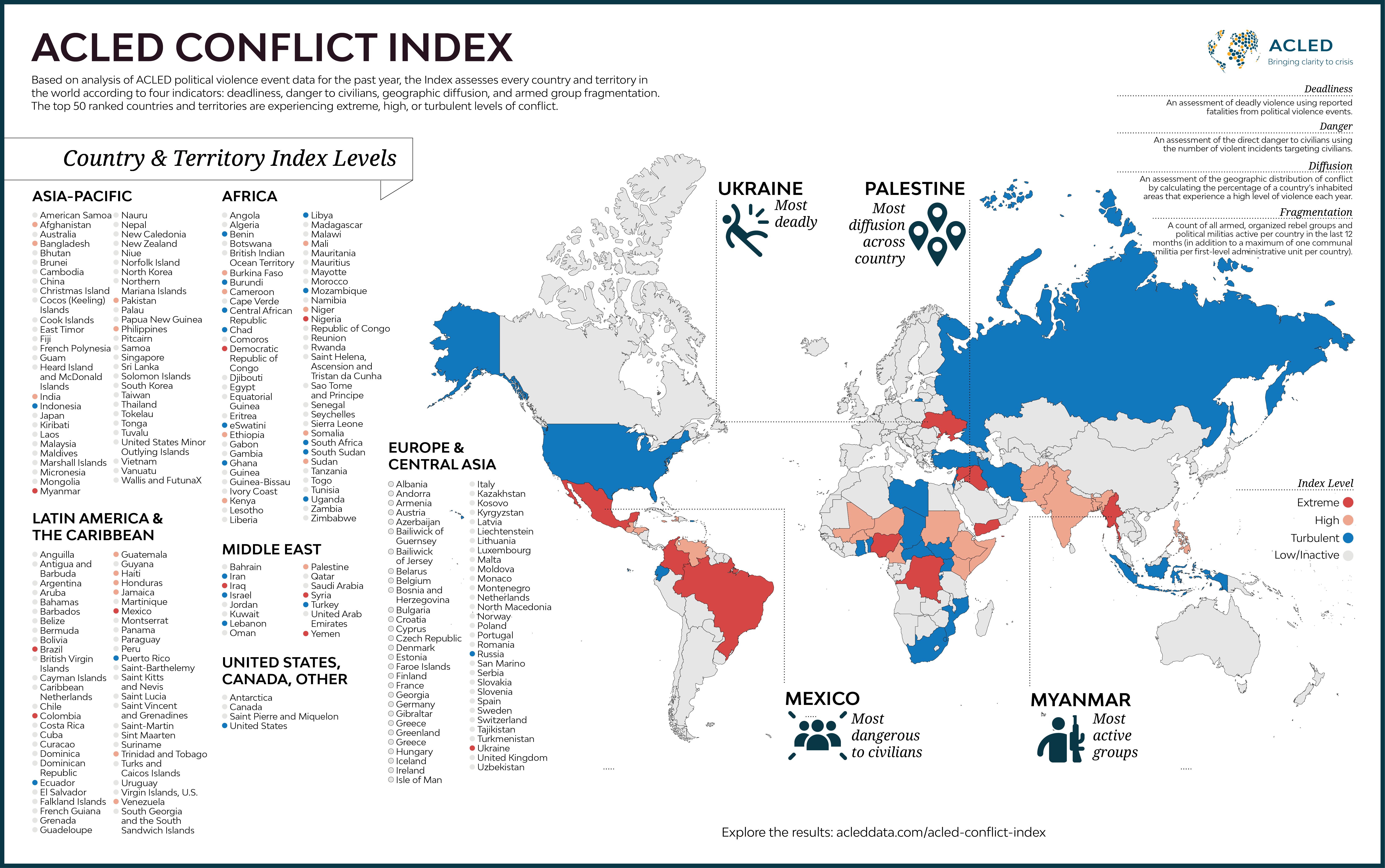 Join us on 19 September 2023 at 10 am EST/4 pm CET for a special virtual launch event featuring an overview of the new methodology and mid-year rankings, followed by a live Q&A with ACLED's President, Clionadh Raleigh, and Head of Data Science, Katayoun Kishi. 
Register to secure your spot and submit a question for the Q&A.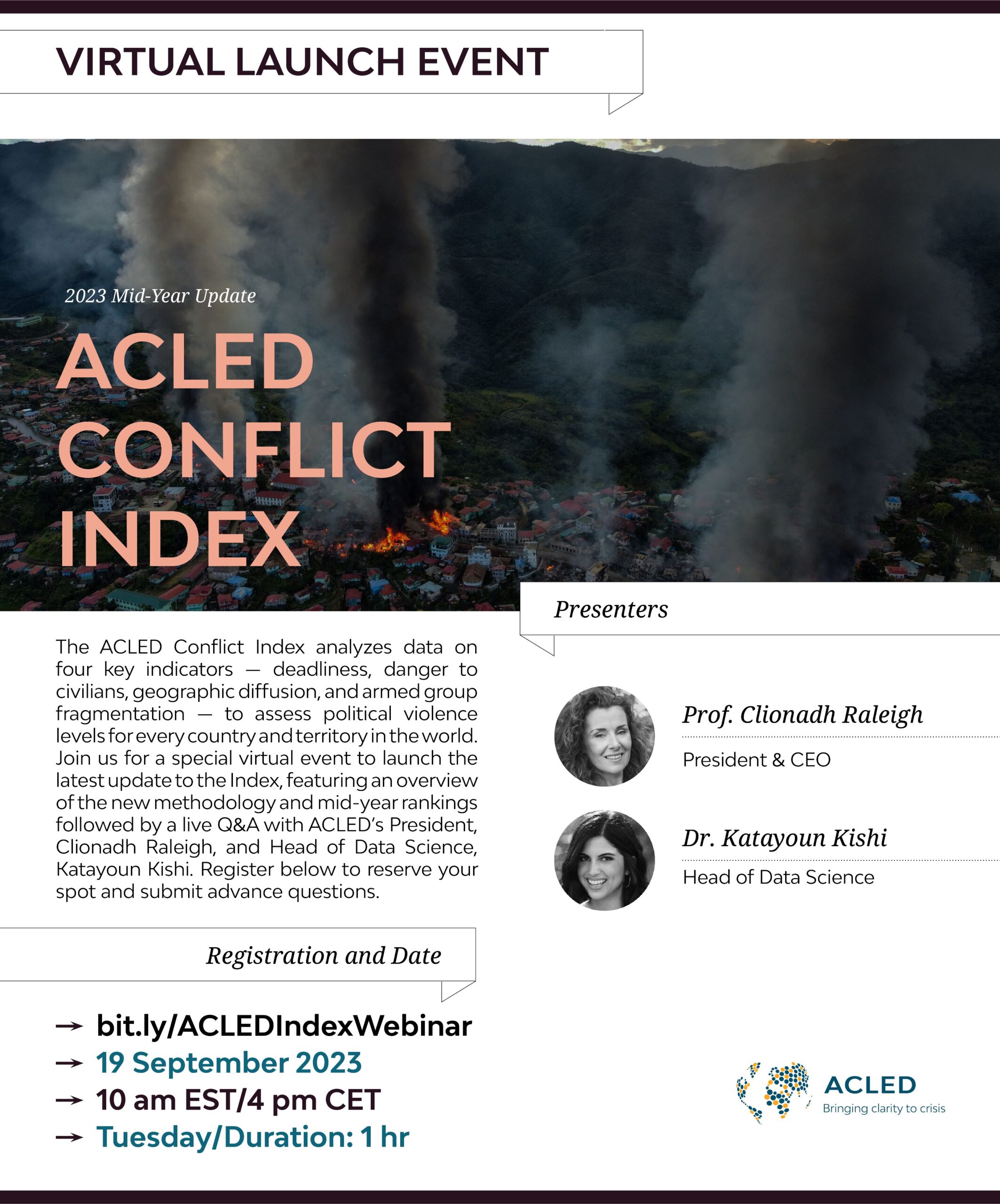 For media inquiries, please contact: Sam Jones, ACLED Head of Communications