Europe & Central Asia
Analysis
Found 65 Results
Page 1 of 11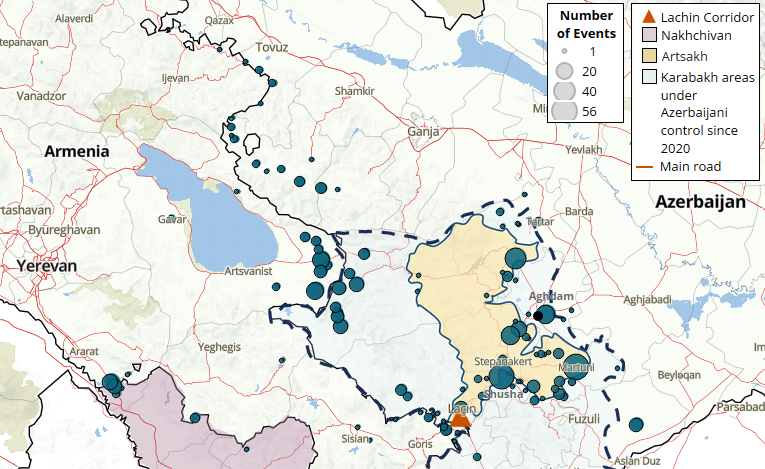 21 September 2023
ACLED records over 570 political violence events along the Armenia-Artsakh-Azerbaijan Line of Contact from the start of the year through the days leading up to the offensive in mid-September. Even before the operation, the number of incidents had surpassed the total recorded for the entire previous year.
Read More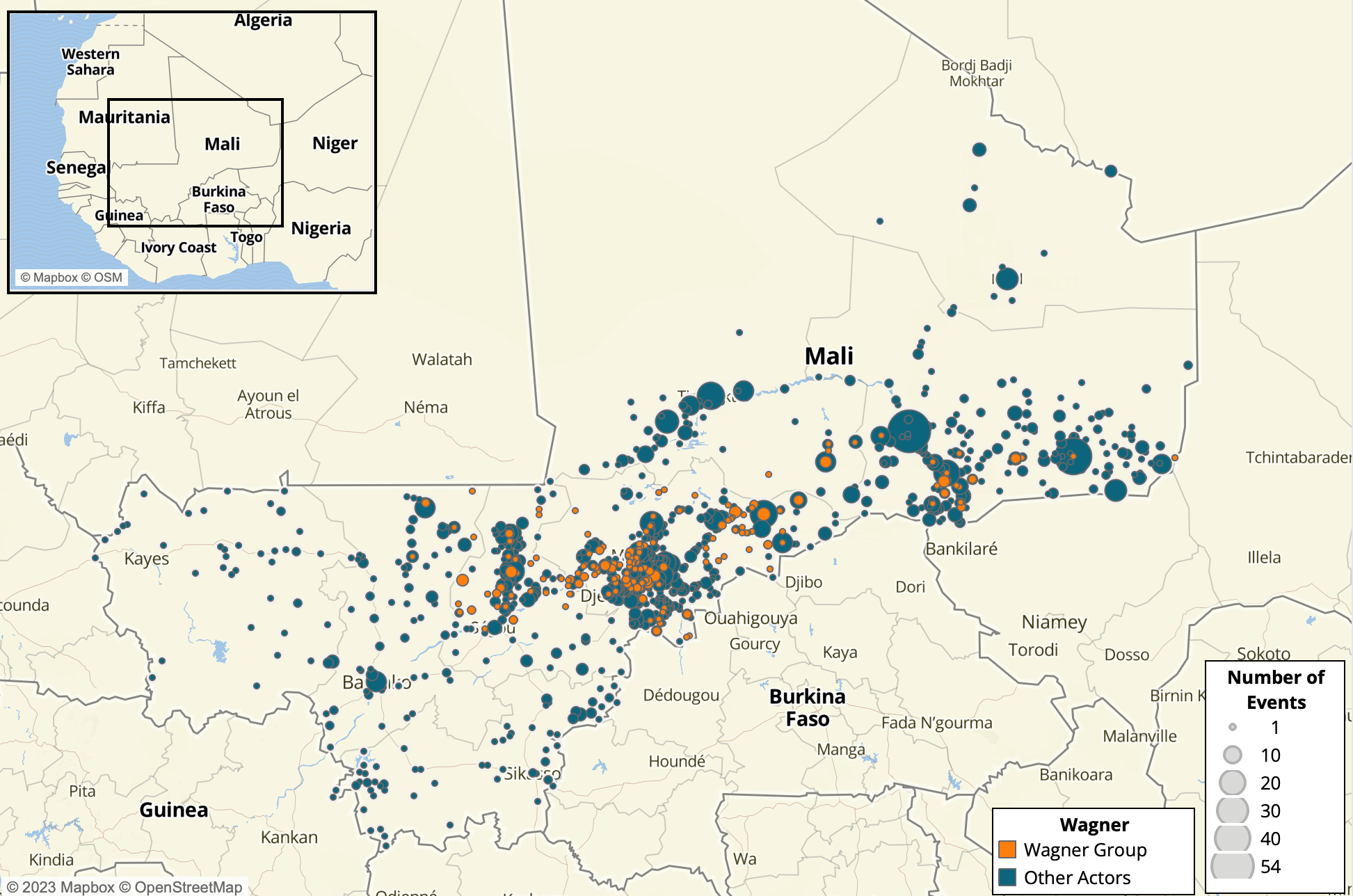 2 August 2023
This report analyzes ACLED data on Wagner Group conflict activity across the globe, with an in-depth focus on Ukraine, the Central African Republic, and Mali.
Read More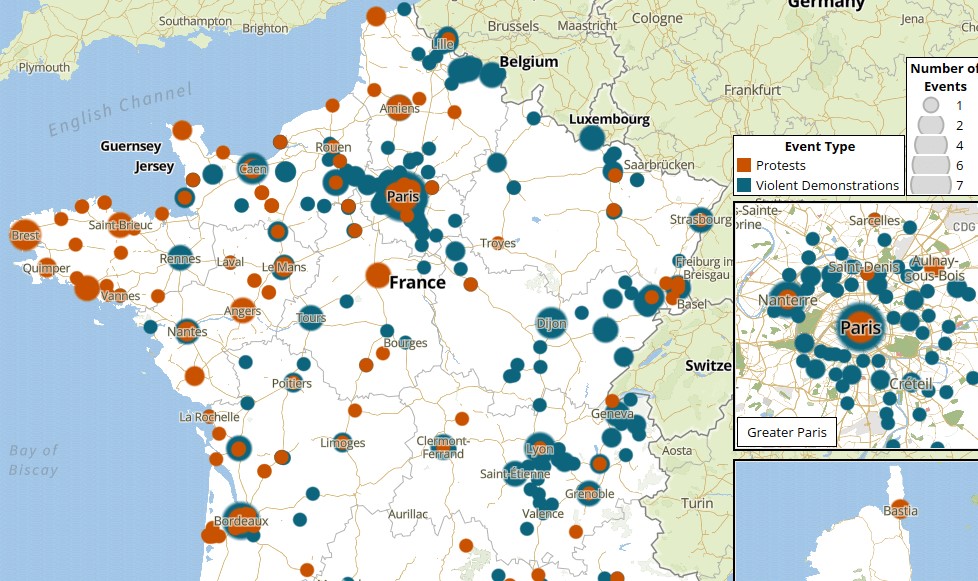 14 July 2023
Over 450 demonstration events were recorded across France in the immediate aftermath of the killing, marking a 380% increase compared to the previous week and a 456% increase compared to the weekly average since 2021.
Read More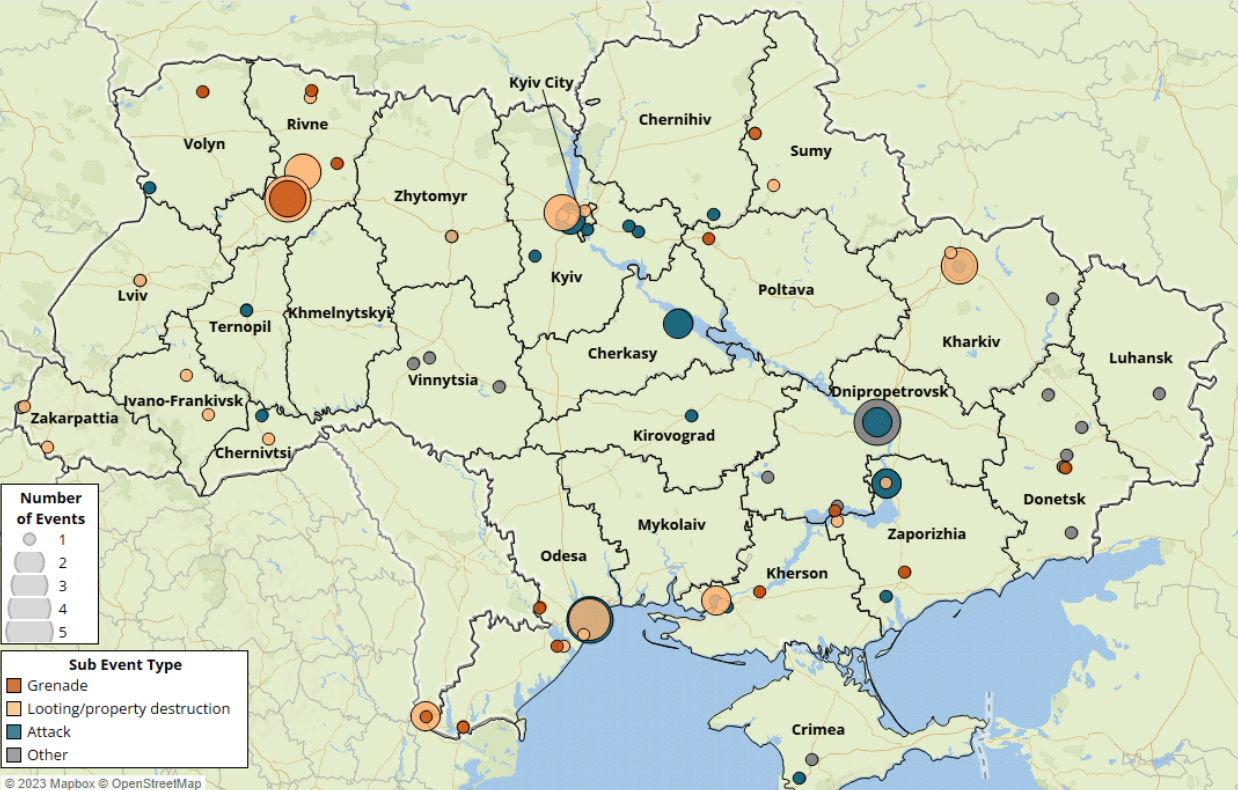 22 June 2023
In the year since Russia launched its full-scale invasion, the number of incidents targeting local officials has spiked – a trend that was particularly pronounced during the first months of the war. Local authorities became targets of the Russian occupation forces due to their role as officials in the Ukrainian administration and at the same time, local authorities considered to be linked to the Russian occupation became the target of groups loyal to the Ukrainian government. As the war wages on, this type of violence shows few signs of abating.
Read More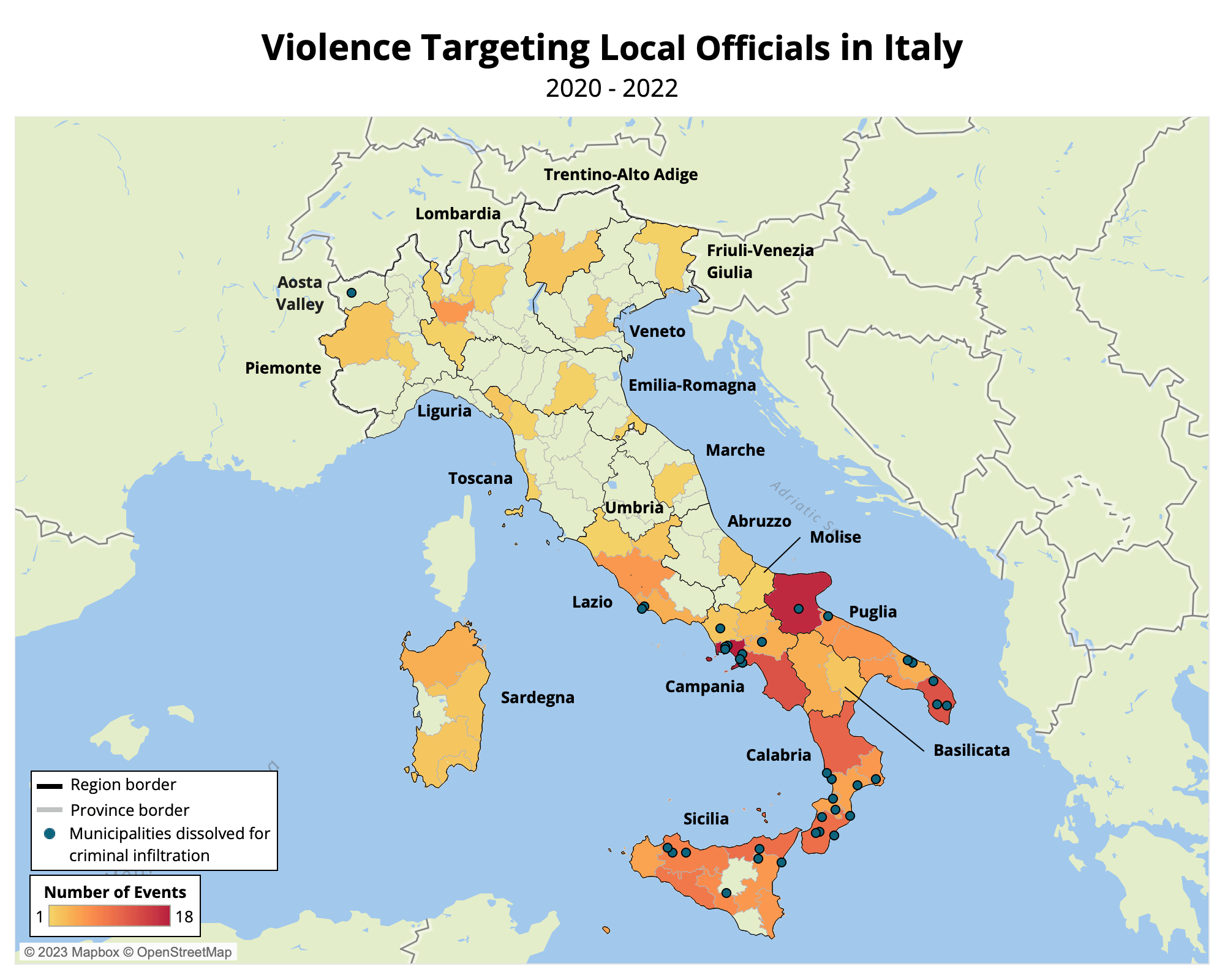 22 June 2023
Between 2020 and 2022, violence targeting local officials occurred in 16 out of 27 EU countries. However, three-quarters of all events reported across the region were recorded in Italy, where local officials in the south of the country face the most risk. Approximately 85% of all recorded events in the EU have been committed anonymously – and though largely non-lethal, the persistence of these threats across the EU, and the rise in countries like France and Greece, emphasize that local authorities are very often bearing the brunt of political discontent.
Read More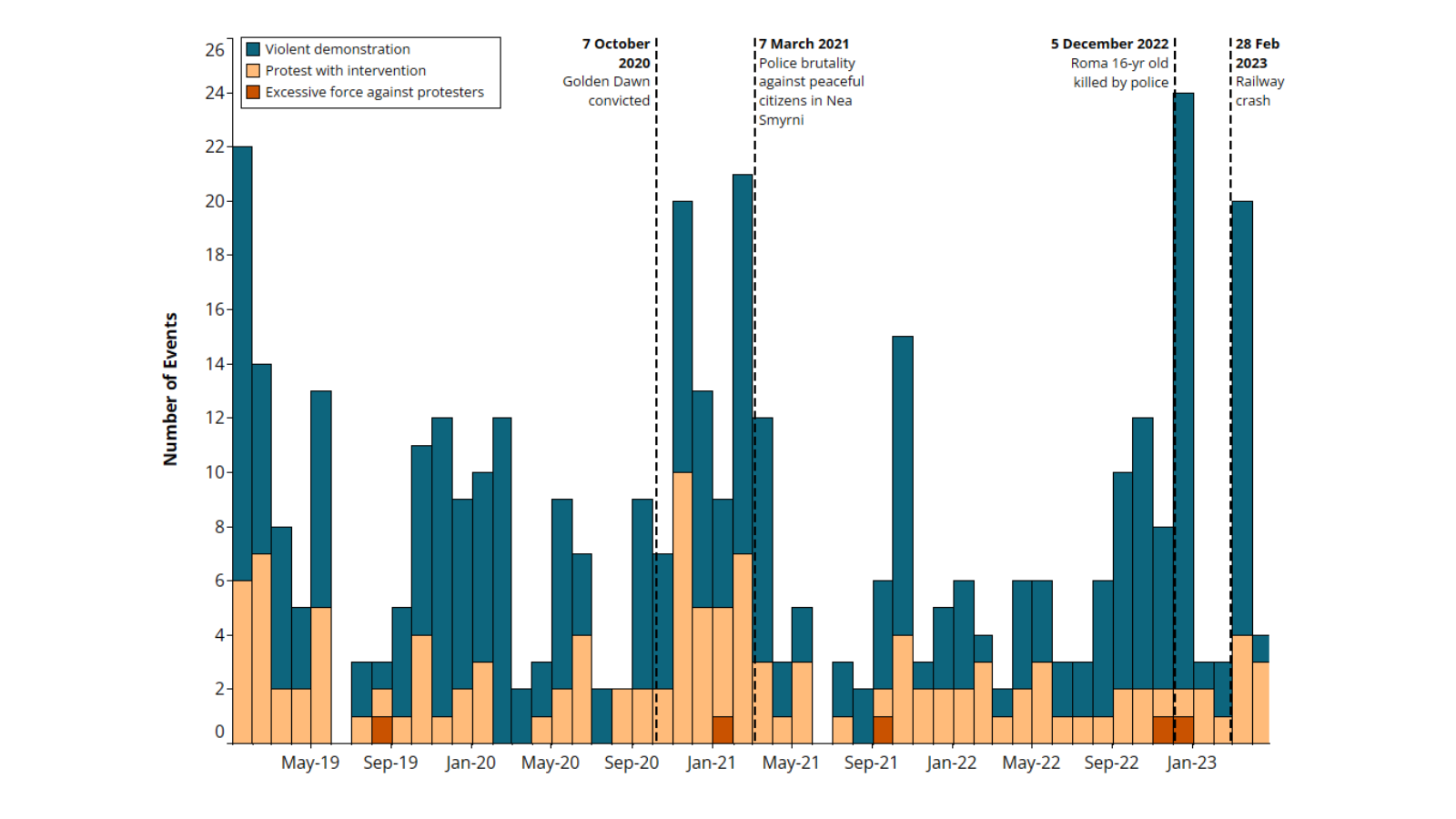 18 May 2023
Ahead of the 2023 elections, this report explores the normalization of violence as part of the political process in Greece.
Read More
Page 1 of 11