Found 193 Results
Page 1 of 33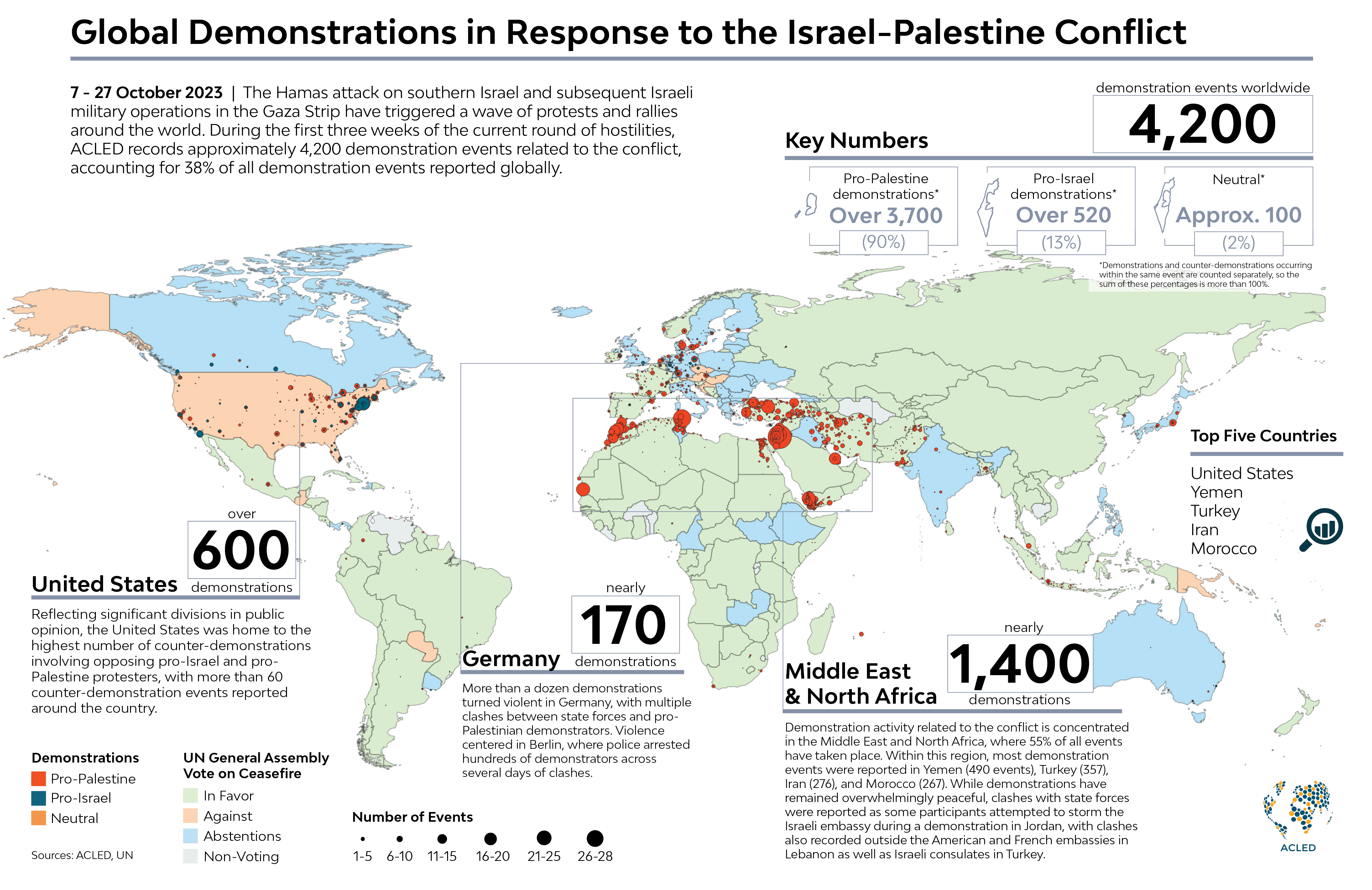 7 November 2023
The Hamas attack on southern Israel and subsequent Israeli military operations in the Gaza Strip have triggered a wave of protests and rallies around the world. During the first three weeks of the current round of hostilities, ACLED records approximately 4,200 demonstration events related to the conflict, accounting for 38% of all demonstration events reported globally. 
Read More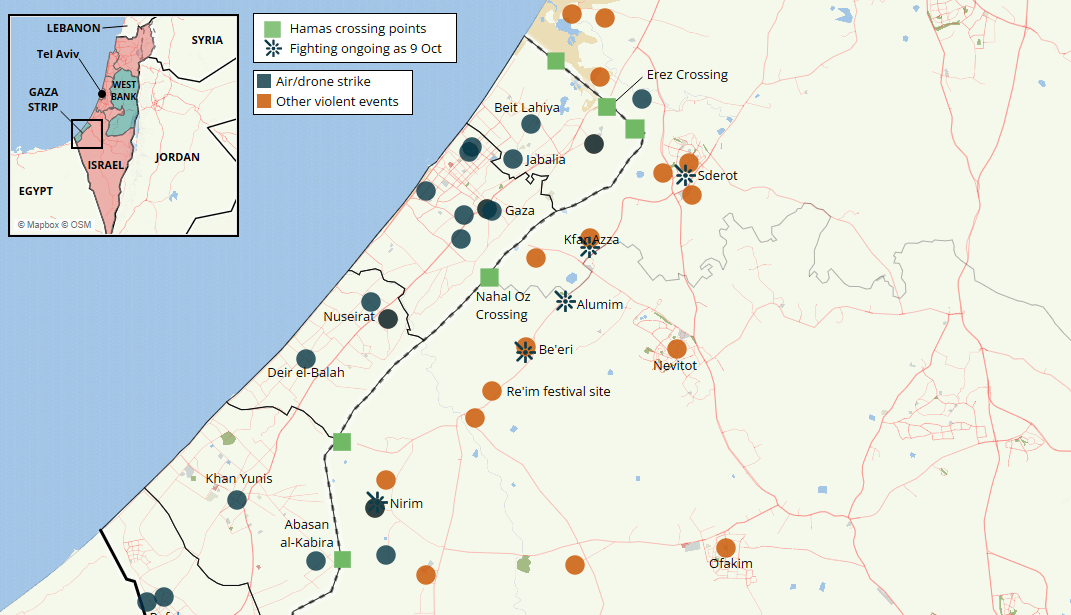 10 October 2023
Three weeks after the initial Hamas attack on southern Israel, the IDF launched a ground operation into northern Gaza following intense airstrikes. Violence has simultaneously surged in the West Bank amid stepped up Israeli military raids, settler attacks, and violent demonstrations.
Read More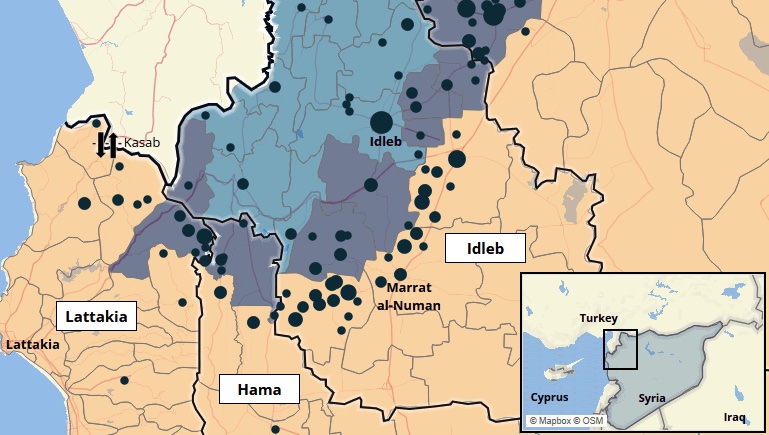 26 July 2023
Hayat Tahrir al-Sham (HTS) is an Islamist political and militant group mainly operating in Syria's Greater Idleb area.
Read More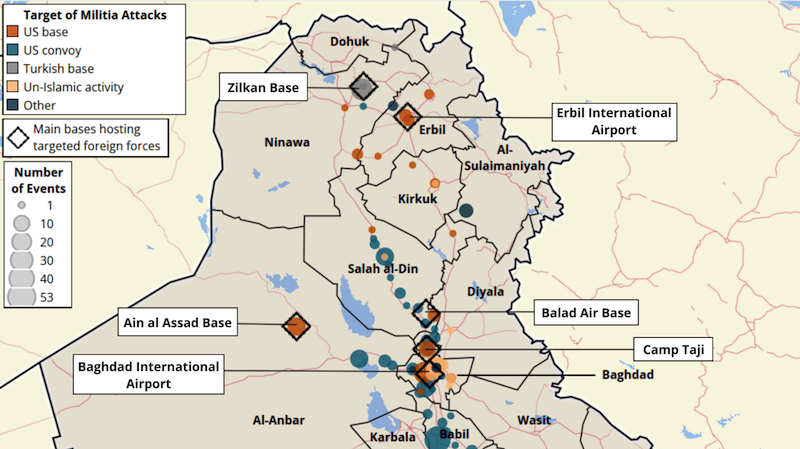 23 May 2023
The post-2003 security landscape in Iraq has seen the proliferation of dozens of Shiite militia groups supported by Iran. This report explores the evolution of Iran-backed militia activity around the country from 2019 to 2023.
Read More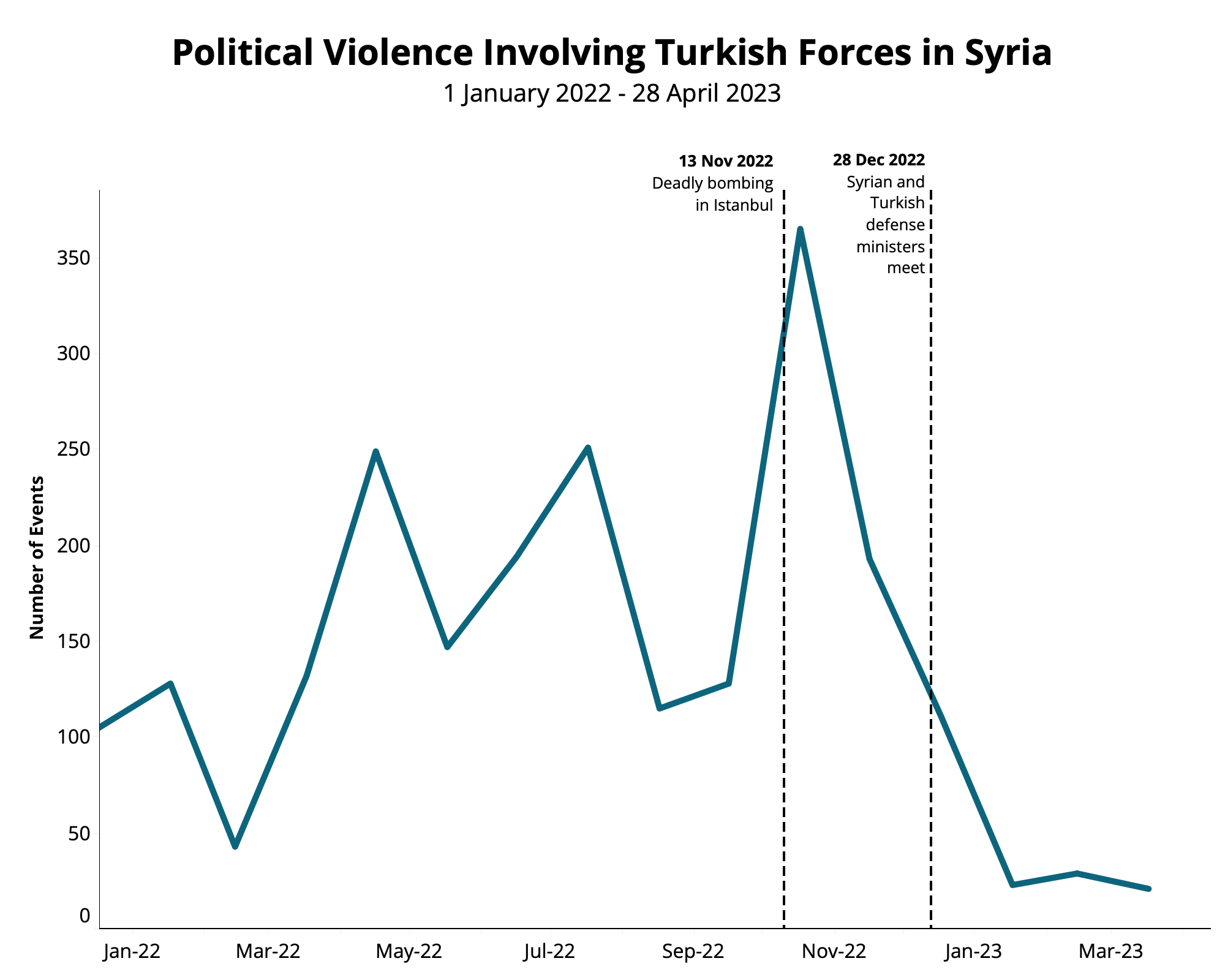 8 May 2023
This report examines how Turkish security forces have dealt with Kurdish separatists at home and abroad during Erdogan's second mandate as president and in the lead-up to the 2023 elections.
Read More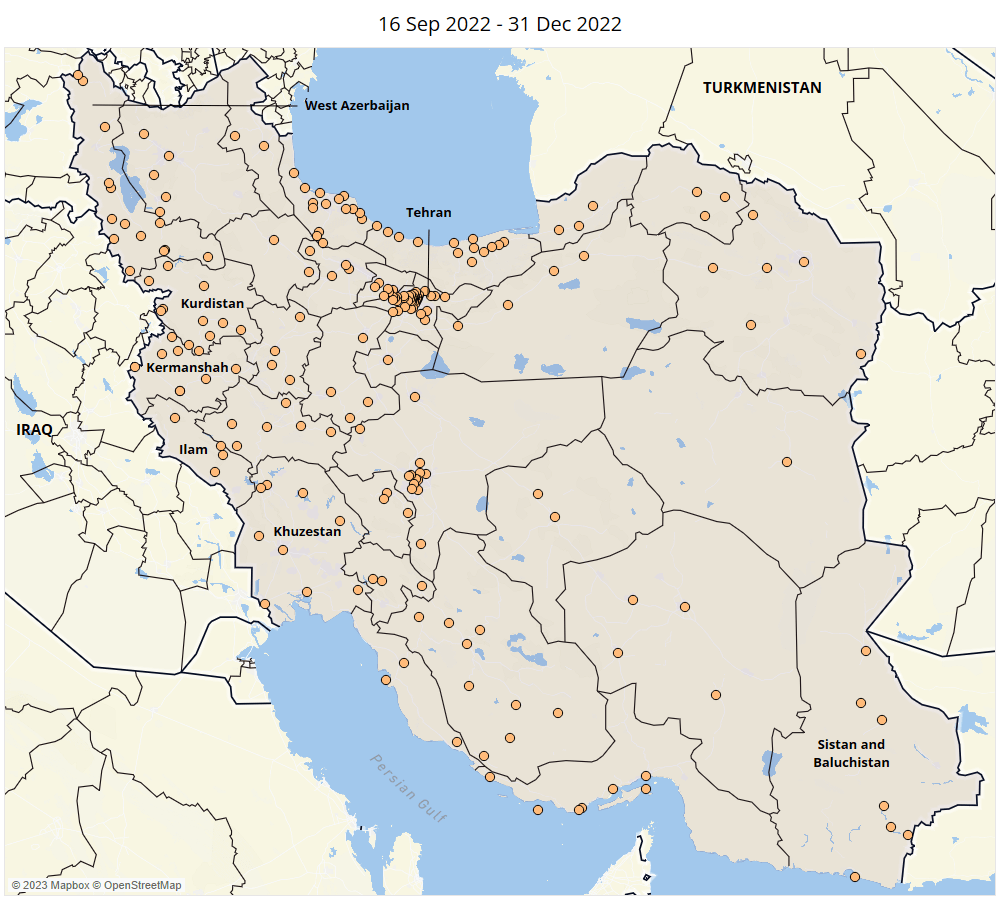 12 April 2023
The mass demonstrations that broke out in Iran after the death of Mahsa Amini were not only unique in their geographic spread and longevity, but also in the way they coalesced around a wide range of grievances with the Islamic Republic. This report analyzes the latest data on the movement and examines how it may evolve and impact the regime's future stability.
Read More
Page 1 of 33