In the sixth installment of ACLED's weekly series monitoring the Indian elections, Asia Research Manager Daniela Pollmann tracks electoral violence through the sixth phase of the vote.
Find the introduction to the series and the first edition here.
For more information about elections in India, see recent ACLED analysis on electoral violence in India's most vulnerable areas, the effect of elections in India, Maoist rebel violence during the state elections in Chhattisgarh in 2018, and election violence in West Bengal.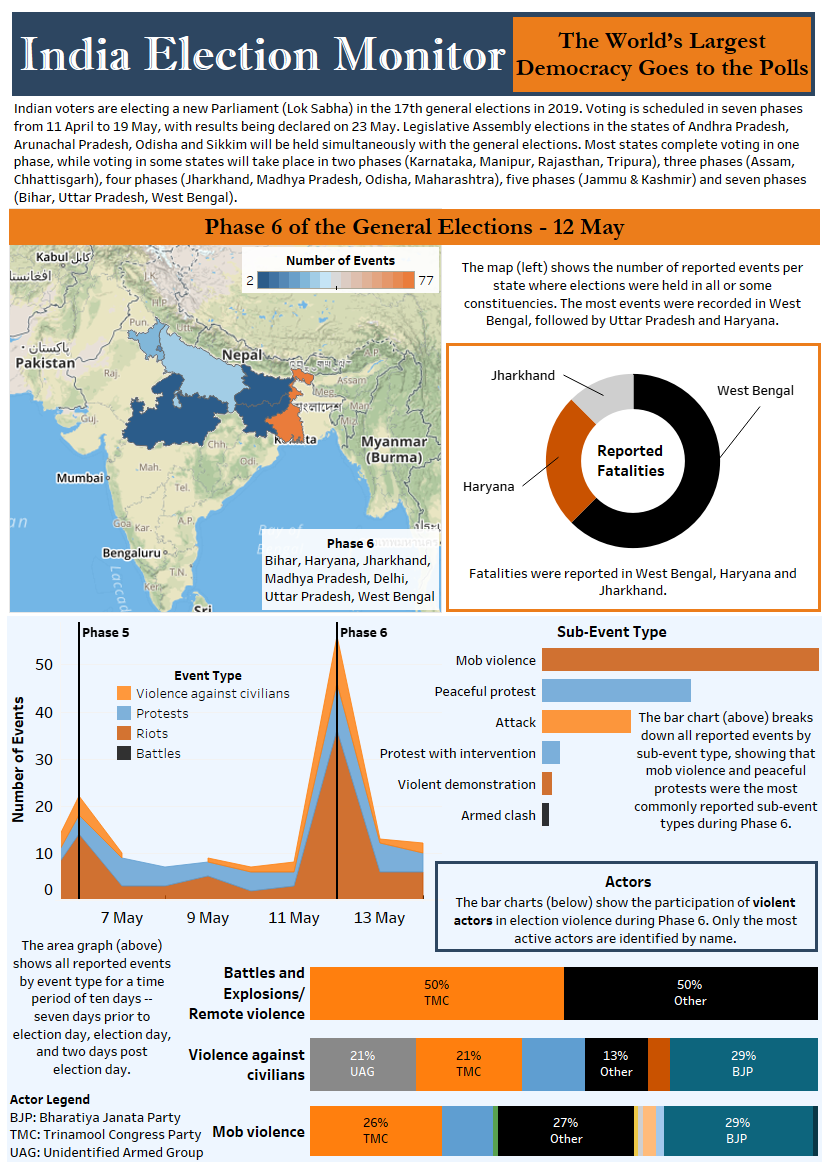 © 2019 Armed Conflict Location & Event Data Project (ACLED). All rights reserved.