ACLED
Early Warning & Forecasting
ACLED CAST
Conflict Alert System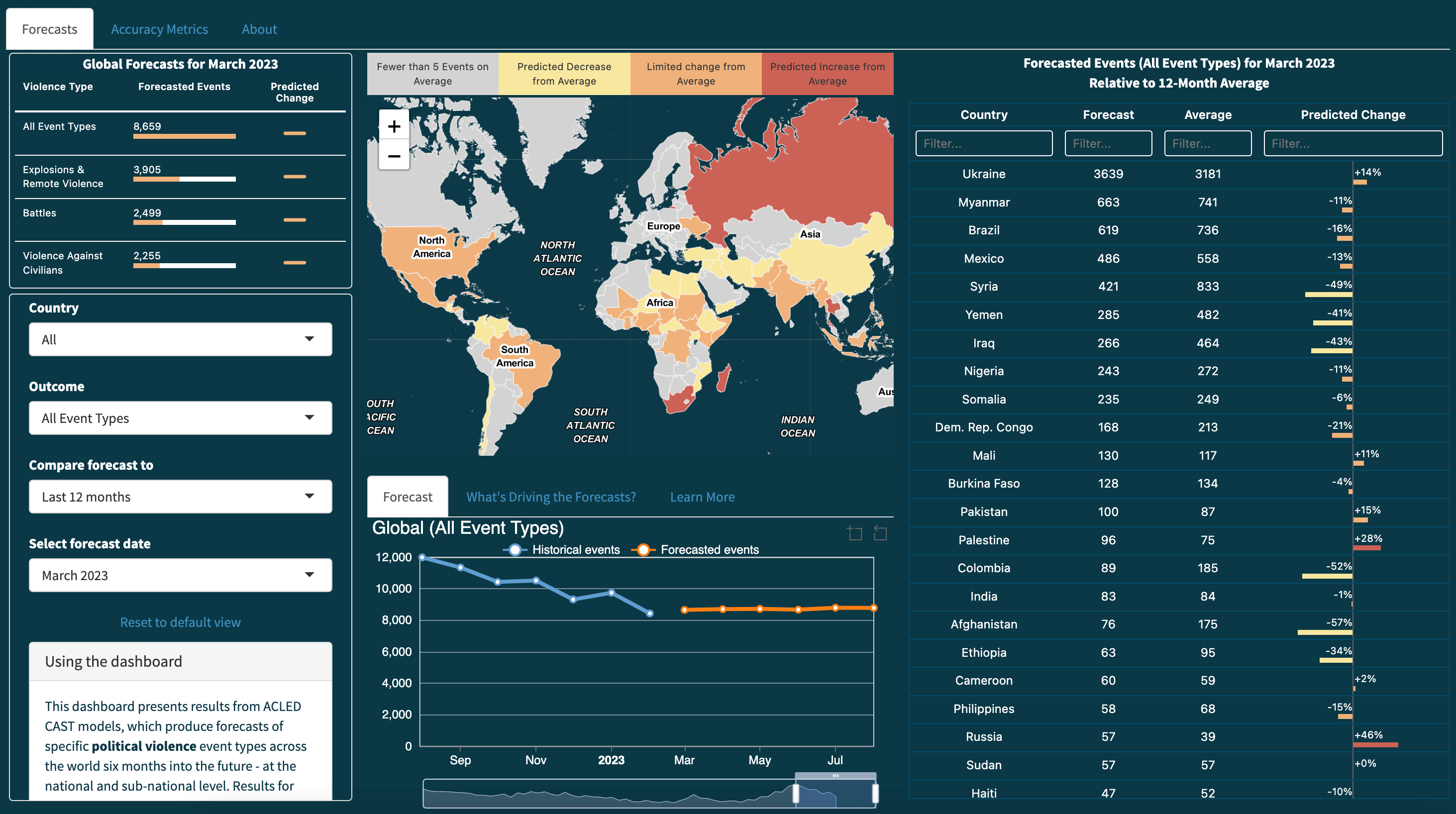 Overview
The ACLED Conflict Alert System (CAST) is a new conflict forecasting tool that predicts political violence events up to six months in the future for every country in the world. Updated predictions are released each month for the following six months, alongside accuracy metrics for previous forecasts.
Use of the tool requires registration for a free account.
The monthly ACLED CAST report highlights key forecasts for the coming month in an immersive scrollytelling format.
Download Results
Access a data file containing monthly forecasts produced by ACLED CAST as well as the observed number of events for each month.
To access ACLED CAST, please register for an account in the ACLED Access Portal or login with your existing account information. Free access includes 10 logins to the CAST dashboard or downloads of CAST outputs.
Those who wish to gain further access to ACLED CAST are invited to contact ACLED at [email protected] to discuss their needs.