DISAGGREGATED DATA COLLECTION, ANALYSIS & CRISIS MAPPING PLATFORM
ACLED collects real-time data on the locations, dates, actors, fatalities, and types of all reported political violence and protest events across Africa, the Middle East, Latin America & the Caribbean, East Asia, South Asia, Southeast Asia, Central Asia & the Caucasus, Europe, and the United States of America.
ACLED's special coverage of the pandemic's impact on political violence and demonstration trends around the world.
A new conflict observatory with Zitamar News and Mediafax monitoring political violence in Mozambique.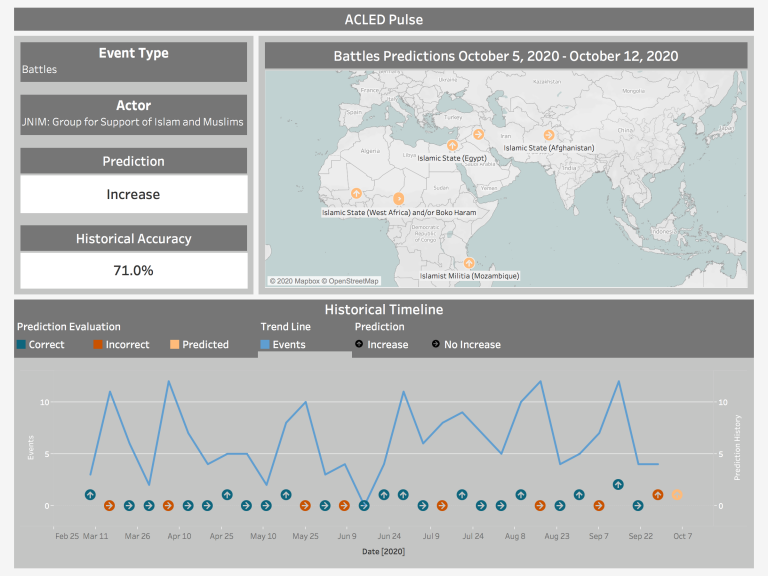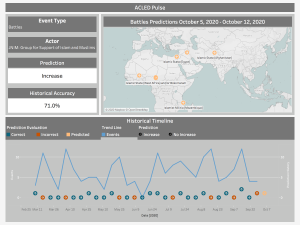 ACLED's new prediction and modeling tool. Use the Conflict Pulse to track predicted trends in conflict actor behavior a week into the future or to explore historical predictions.