For more information, including previous situation summaries and an interactive dashboard, visit our Ukraine Conflict Monitor.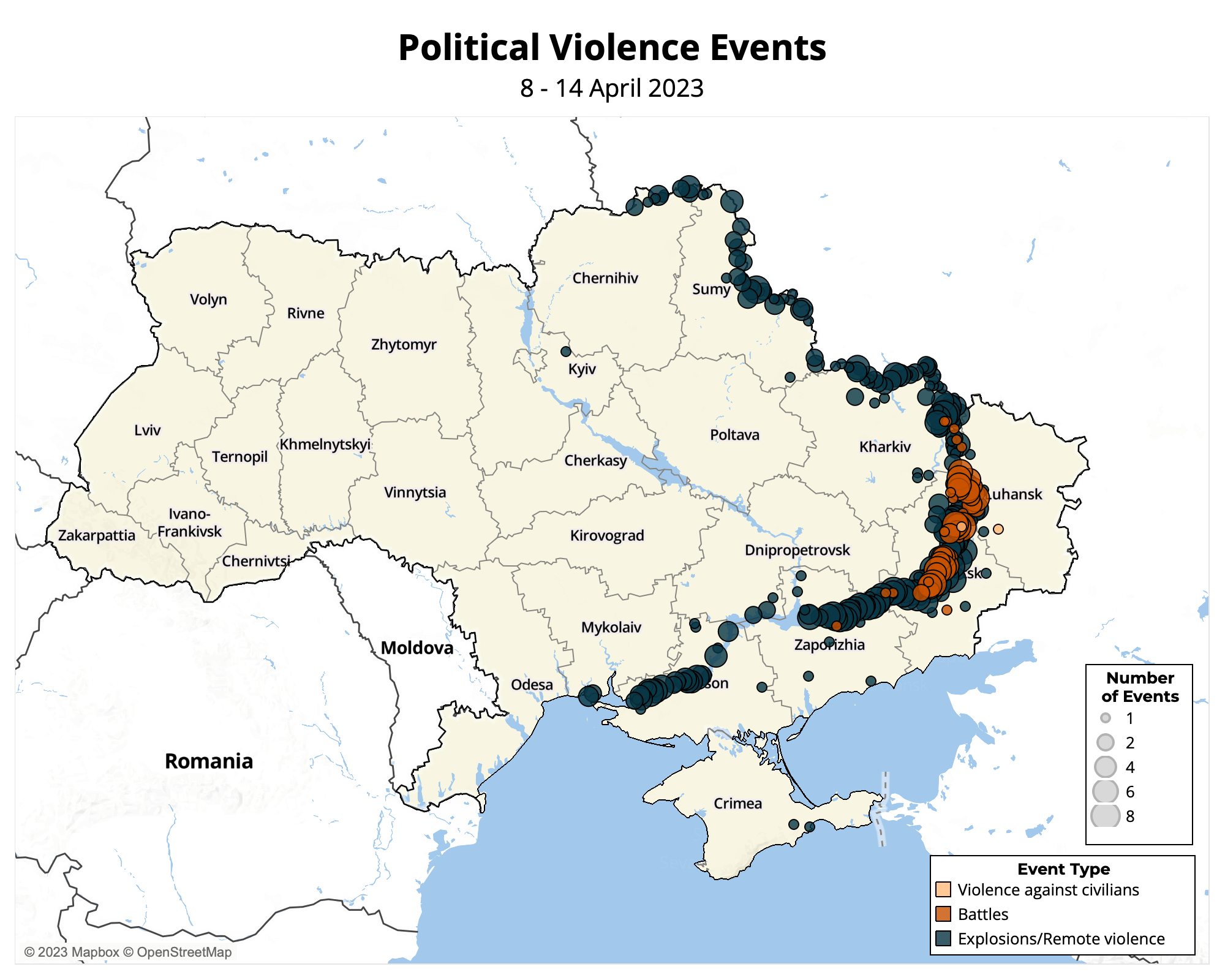 Fighting between Russian and Ukrainian forces continued in the Donetsk region, particularly in and around Bakhmut and in the areas of Avdiivka and Marinka. Russian forces also continued ground attacks along the Kreminna-Svatove line in the Luhansk region. Meanwhile, Ukraine and Russia exchanged more than 100 prisoners of war on each side on 10 April. 
Russian shelling and missile strikes killed over a dozen civilians in the Donetsk, Kharkiv, Kherson, and Zaporizhia regions. Among them, 15 civilians were killed and more than 20 were wounded when Russian missiles hit a residential building in Slovyansk in the Donetsk region on 14 April. At least one civilian was killed and eight were wounded in landmine explosions in the Donetsk, Kharkiv, Kherson, and Kyiv regions.