Our weekly analysis briefs break down the latest data on political violence and protest trends, highlighting potential early warning signs for closer monitoring.
Select Region:
Scroll down to see all regions
Found 1347 Results
Page 91 of 225
5 May 2021
Last week in the Middle East, while Yemen's Marib and Hodeidah governorates continued to be focal points of fighting, violence also significantly increased in Ad Dali governorate as Houthis launched an offensive against pro-Hadi and Southern Resistance forces. In Syria, three people were killed in a drone airstrike conducted by an unidentified armed group targeting…
Read More
5 May 2021
Last week in Mexico, Central America, and the Caribbean, demonstrations continued at a high level. In Cuba, supporters of the leader of the San Isidro movement protested and demanded freedom of expression for Cuban artists. In Haiti and Mexico, gang turf wars resulted in a number of fatalities. In Cité Soleil in the capital of…
Read More
5 May 2021
Last week in Africa, ongoing insecurity prompted the enactment of a state of siege in the eastern Democratic Republic of Congo, and a parliamentary proposal for similar emergency powers in Nigeria; opposition claims of government illegitimacy prompted violent clashes in Chad and Somalia; and Islamic State West Africa Province (ISWAP) launched deadly assaults on military…
Read More
5 May 2021
Last week in South Asia and Afghanistan, political violence continued in Afghanistan, Pakistan, and India, while demonstrations declined. Deadly clashes between the Taliban and Afghan forces took place in almost all provinces in Afghanistan. At least 30 civilians were killed in an explosion in Logar province. Meanwhile, militants attacked security forces and government supporters in…
Read More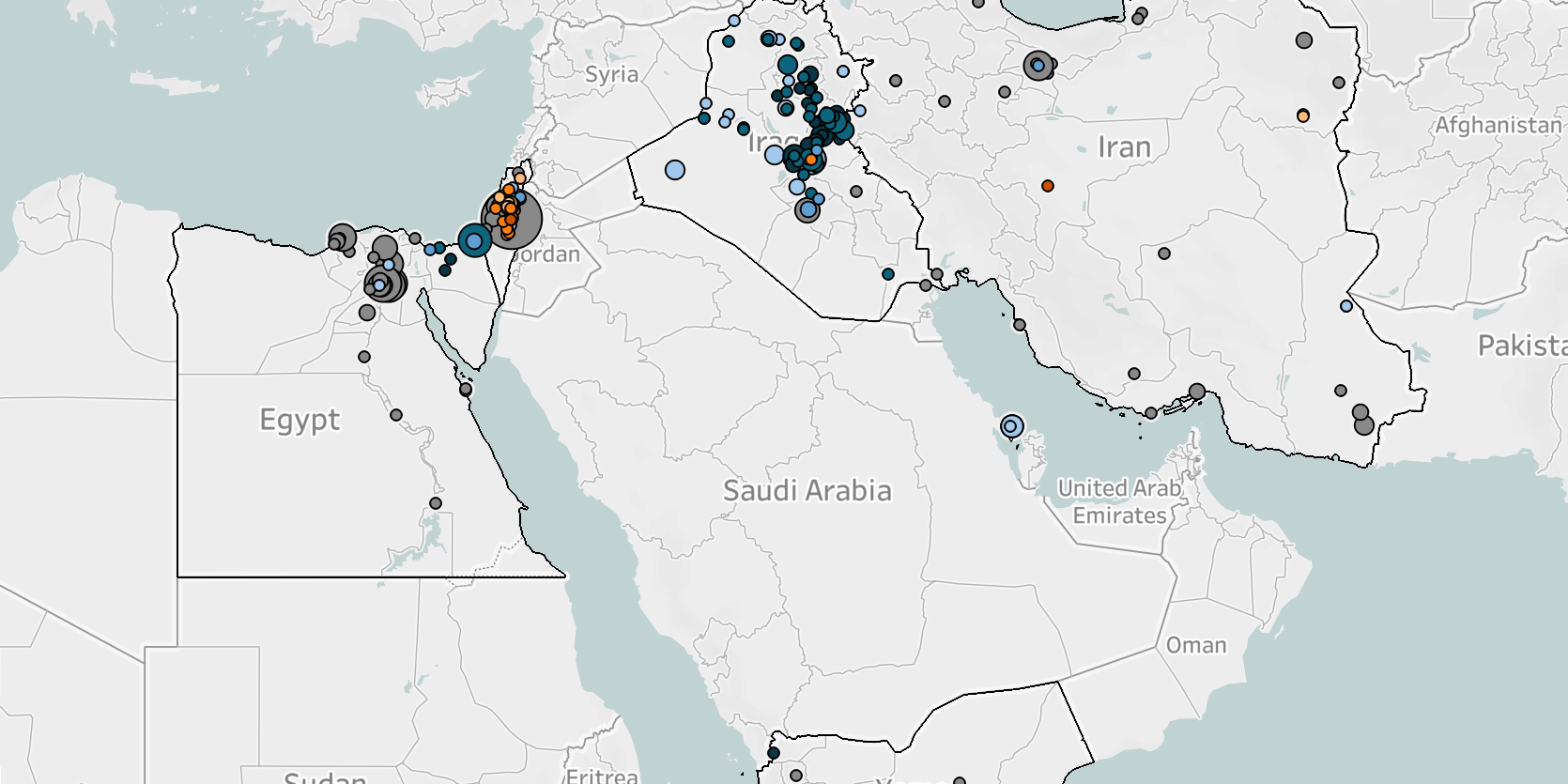 30 April 2021
Last week in Yemen, pro-Houthi forces increasingly targeted Tarawih prayers — a prayer held specifically during Ramadan — banning the practice in several mosques in Sanaa and shutting down mosques in Dhamar. In Palestine, riots broke out following a demonstration by a far-right anti-Arab group chanting slurs, which left East Jerusalem mired in violence for…
Read More
29 April 2021
© 2021 Armed Conflict Location & Event Data Project (ACLED). All rights reserved.
Read More
Page 91 of 225