Last week, demonstrations continued in the Balkans, Southeastern Europe and Eastern Europe over a wide range of issues. Demonstration event numbers ticked up in Greece, Serbia and Russia. Fighting in the Donbass region of Ukraine continued below the yearly average.
In Greece, demonstration events increased as citizens, and students in particular, took to the streets over various issues, including climate change and education reforms. Demonstration events have been increasing steadily since the new conservative government took power this summer.
In Croatia, swelling support for striking teachers, who are demanding better pay from the government, drew approximately 20,000 people to protests in the capital (Balkan Insight, 25 November 2019). 
In Serbia, anti-government protests continued over ongoing scandals, as well as a new scandal involving the Minister of Finance, who plagiarised his doctoral dissertation (RFE/RL, 26 November 2019).
In Russia, protest events ticked up as the Communist Party of the Russian Federation (KPRF) held small-scale protests across the country, in support of two high-ranking KPRF functionaries, who claim to have been harassed by the government (KPRF, 27 November 2019).  Other protests were held over waste management policies, lacking government support for healthcare, and the re-criminalization of domestic violence (BBC, 25 November 2019).
In the Donbass region of Ukraine, fighting between Ukrainian government forces and separatist rebels remained below the yearly average, with 114 armed clashes and 118 shelling incidents resulting in one reported fatality.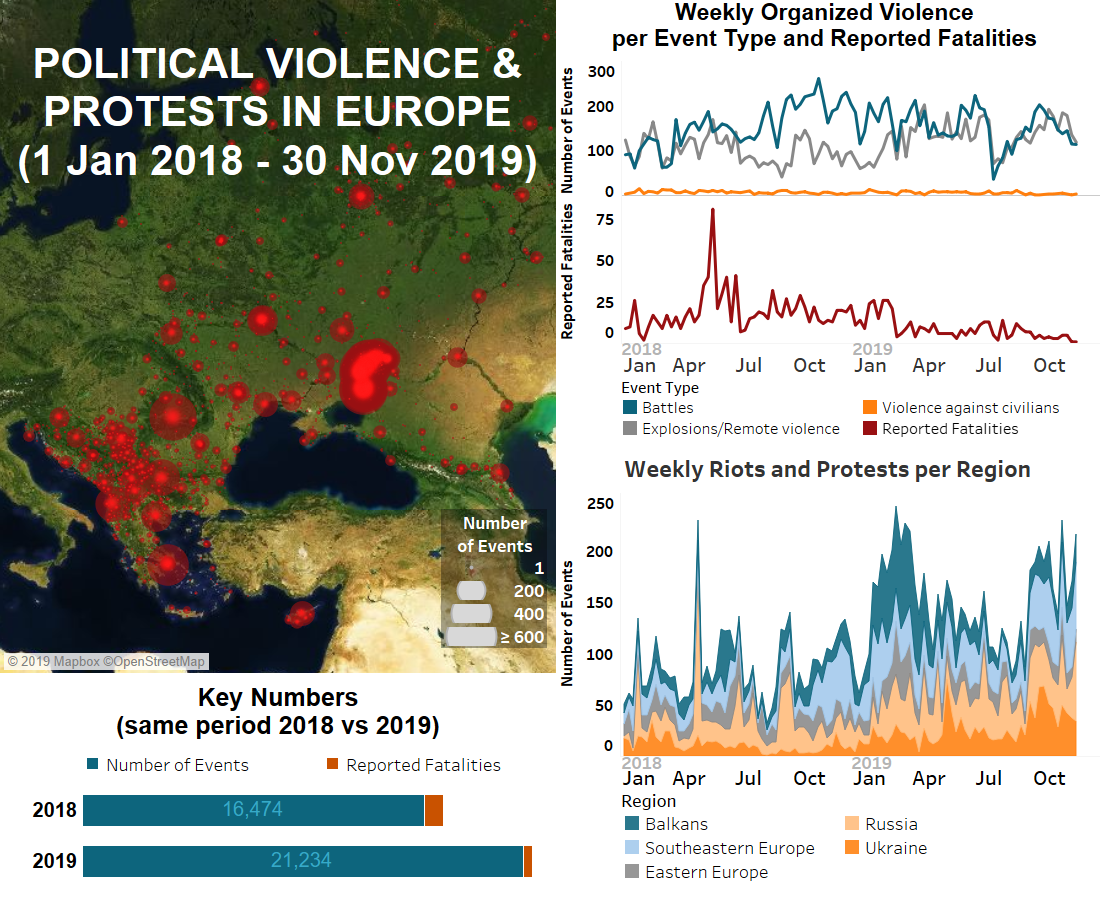 © 2019 Armed Conflict Location & Event Data Project (ACLED). All rights reserved.