In our special report on 10 conflicts to worry about at the start of 2020, ACLED identified a range of flashpoints and emerging crises where violent political disorder was likely to evolve and worsen over the course of the year: the Sahel, Mexico, Yemen, India, Somalia, Iran, Afghanistan, Ethiopia, Lebanon, and the United States. Our mid-year update revisits these 10 cases more than six months on — in a world disrupted by the COVID-19 pandemic — and tracks key political violence and protest trends to watch in the second half of 2020.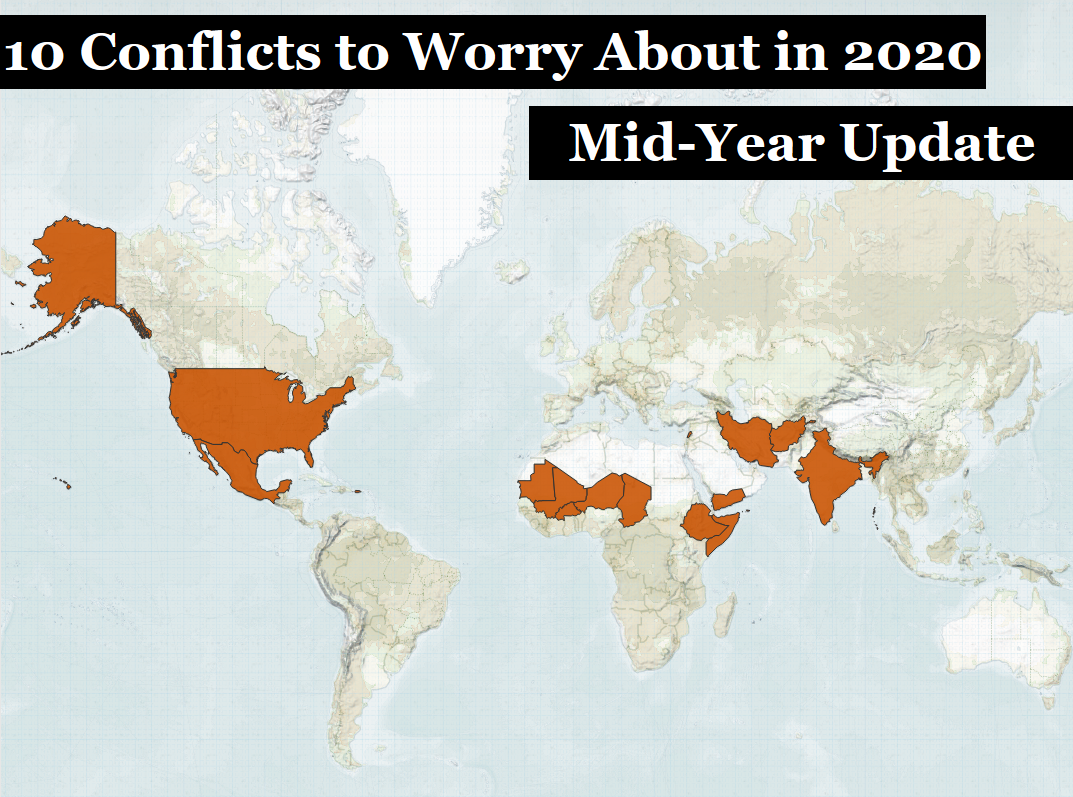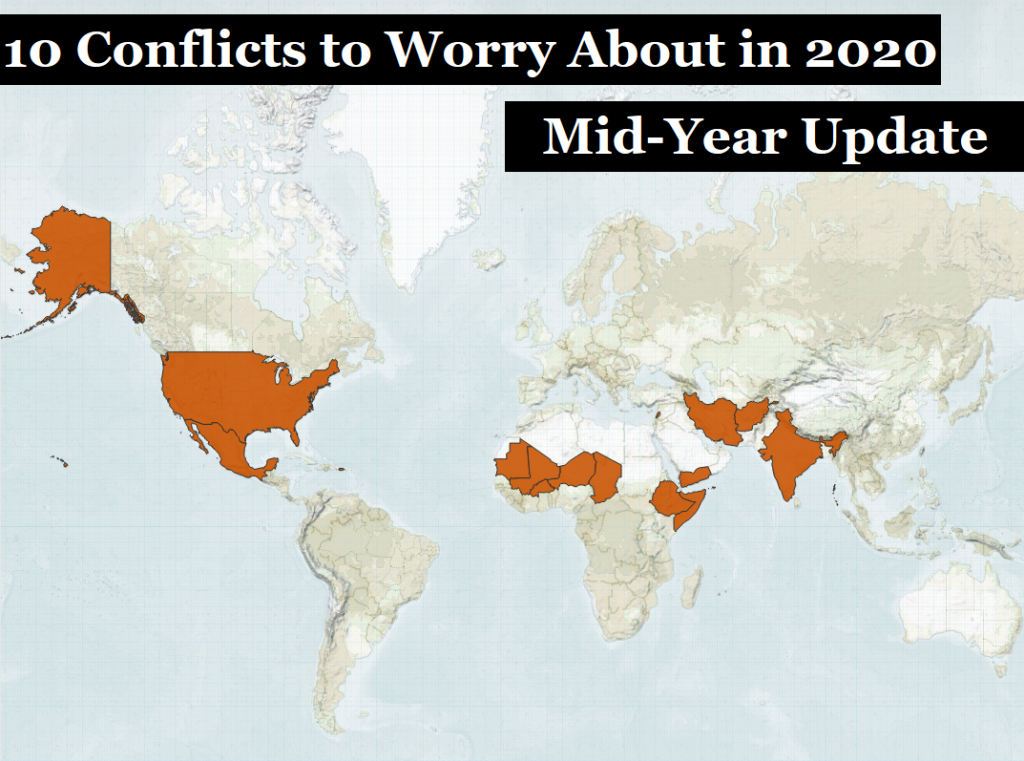 Mid-Year Update: 10 Conflicts to Worry About in 2020
Please click through the drop-down menu below to jump to specific cases.

© 2020 Armed Conflict Location & Event Data Project (ACLED). All rights reserved.