For more information, including previous situation summaries and an interactive dashboard, visit our Ukraine Conflict Monitor.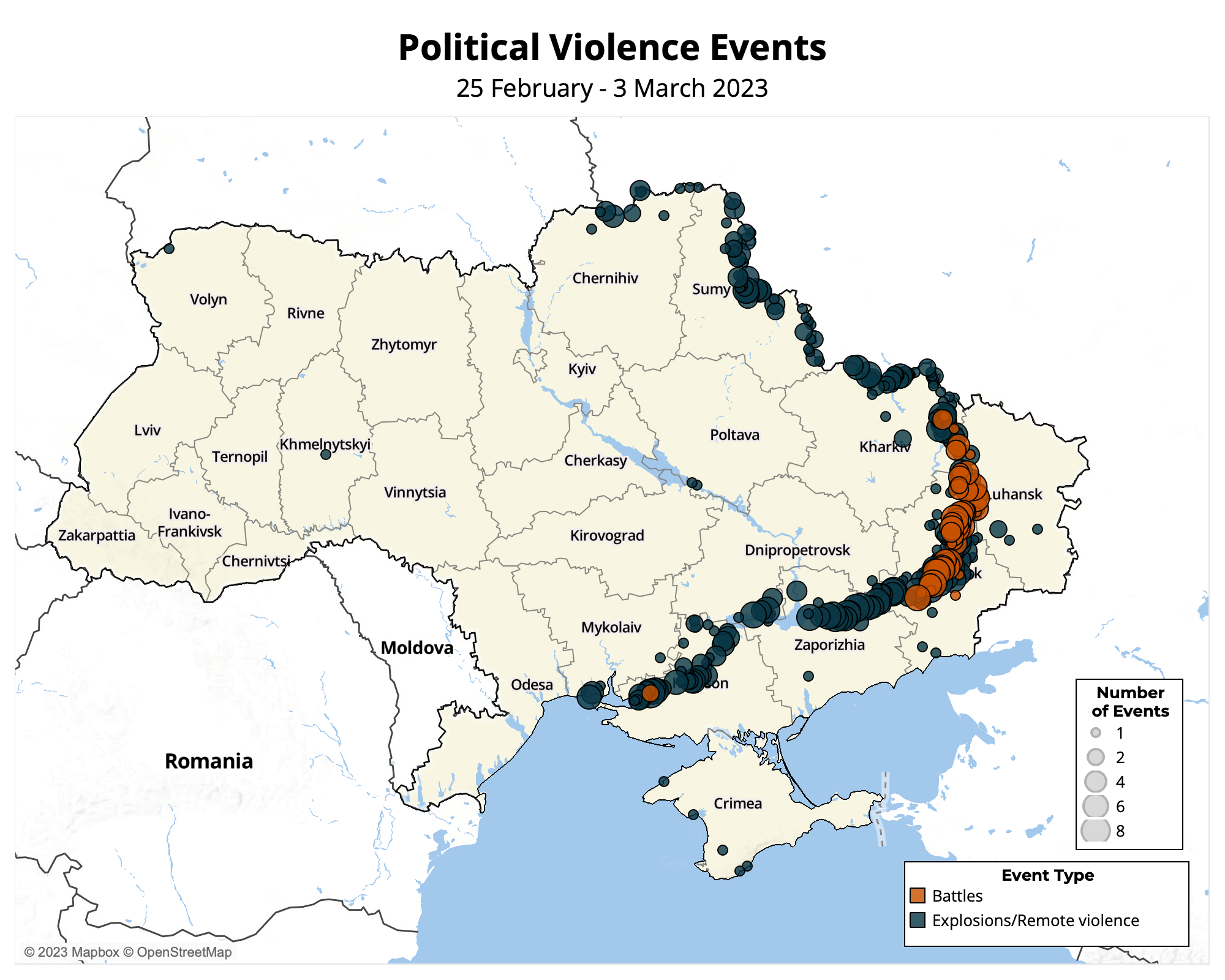 Fighting between Russian and Ukrainian forces continued along the frontline in the Donetsk region, where Russian forces secured marginal territorial gains around Bakhmut and Avdiivka. Russian forces also advanced in eastern Bakhmut towards the city's industrial zone, reportedly forcibly removing remaining civilians from the area.1Karolina Hird et al., 'Russian offensive campaign assessment, March 10, 2023,' Institute for the Study of War, 10 March 2023 Clashes also continued along the Kreminna-Svatove-Kupiansk axis in the Luhansk and Kharkiv regions. Separately, on 7 March, Russia and Ukraine exchanged over 200 prisoners of war. 
Russian forces continued to target civilian infrastructure in Ukraine with artillery, missile, and drone strikes, reportedly killing over 20 civilians in the Dnipropetrovsk, Donetsk, Kharkiv, Kherson, Lviv, and Zaporizhia regions. In Velyka Vilshanytsia in the western Lviv region, a Russian missile hit residential buildings, killing five civilians. Further missile and drone strikes were also reported in Kyiv, Zhytomyr, Odesa, Ivano-Frankivsk, and Ternopil.