For more information, including previous situation summaries and an interactive dashboard, visit our Ukraine Conflict Monitor.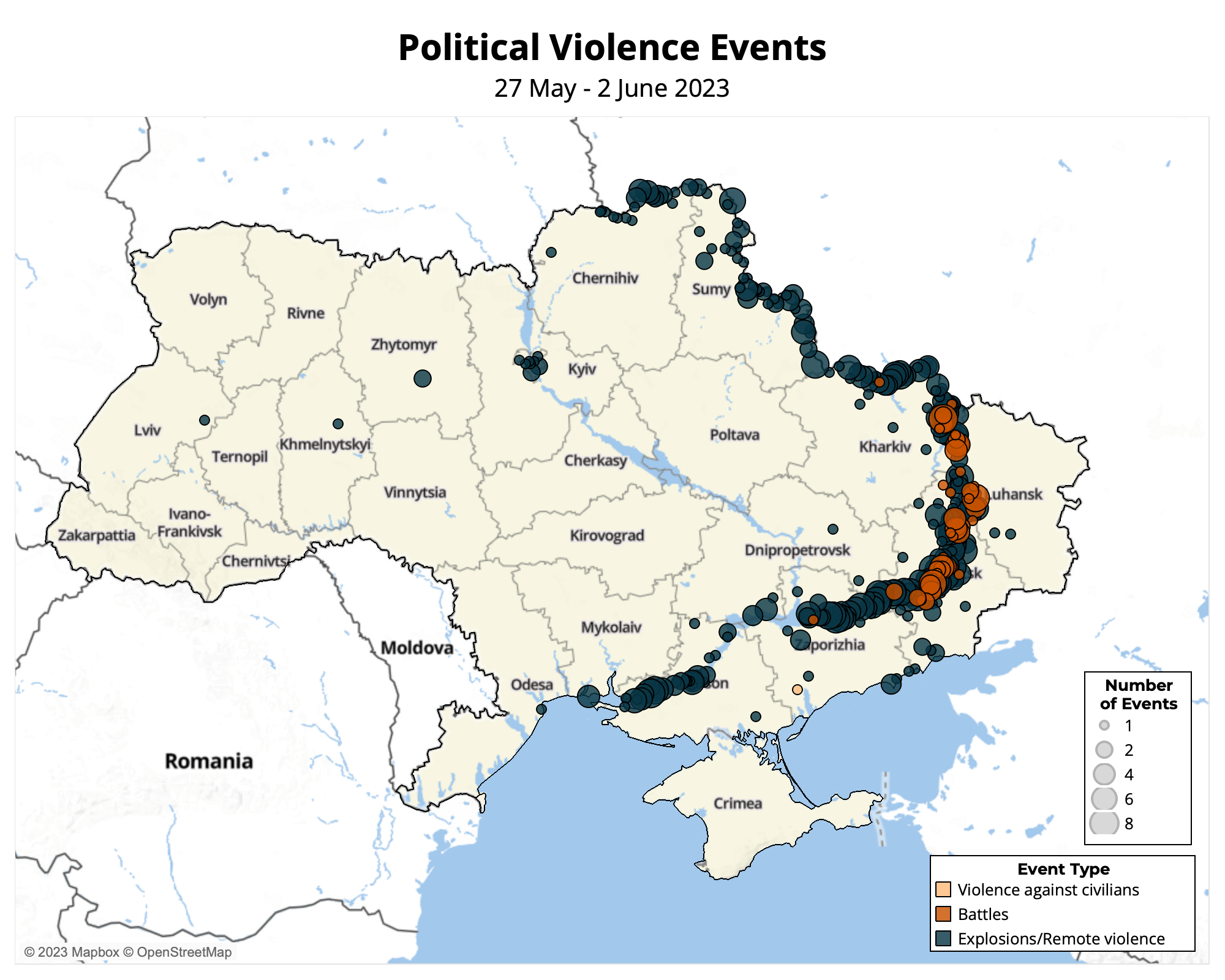 The Donetsk region remained a hotspot last week, with fighting between Ukrainian and Russian forces concentrating in the areas of Bakhmut and Marinka. Clashes also increased along the Kreminna-Svatove-Kupiansk line in the Luhansk and Kharkiv regions. Additionally, Ukrainian forces launched long-range strikes on a Russian military base near Mariupol in the Donetsk region and a Russian-controlled port in Berdiansk in the Zaporizhia region.
Russian shelling, missiles, and airstrikes killed at least 25 civilians in the Dnipropetrovsk, Donetsk, Kharkiv, Kherson, Sumy, and Zaporizhia regions, as well as Kyiv city. The capital city was targeted almost daily, with Ukrainian air defense intercepting the majority of Russian missiles and drones. However, falling debris reportedly killed six civilians and injured at least 20 more. In the northern region of Zhytomyr, Russian drones and missiles damaged dozens of houses and other civilian buildings on 28 May. Russian missiles and drones were also intercepted in the central Poltava region and the western Lviv and Rivne regions. Separately, Russian forces reportedly deported 400 Ukrainian children from Yakymivka in the Zaporizhia region to occupied Crimea and Russia.