For more information, including previous situation summaries and an interactive dashboard, visit our Ukraine Conflict Monitor.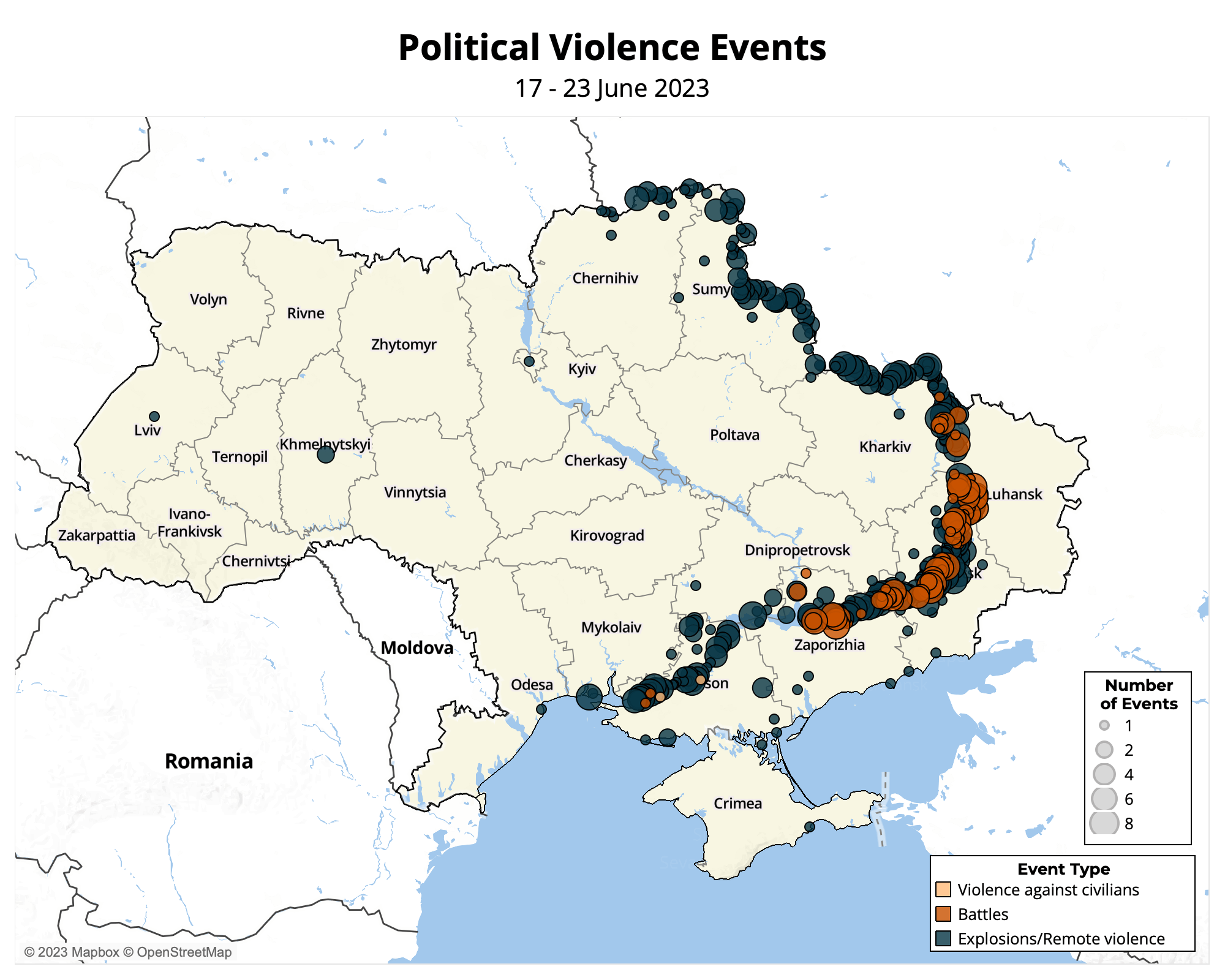 Ukrainian forces continued offensive operations in Donetsk, reportedly making minor advances in the areas of Bakhmut, Avdiivka, and the western part of the region. Clashes also continued along the Kreminna-Svatove-Kupiansk line in the Luhansk and Kharkiv regions. Increased fighting also continued in the Zaporizhia region, with Ukrainian sources claiming territorial gains south of Orikhiv. Ukrainian forces additionally conducted strikes on Russian deep rear areas and communication lines in the Kherson region, hitting a Russian National Guard base in Henichesk, positions north of the town and in Skadovsk, as well as a bridge connecting the region to Crimea. 
Russian shelling, missiles, and airstrikes killed over a dozen civilians in the Donetsk, Kharkiv, Kherson, Sumy, and Zaporizhia regions. Russian shelling of Kherson city throughout the week killed four civilians and wounded almost 20 others. Russian missiles and drones also damaged residential buildings in areas further from the frontline, including Kyiv city and Khmelnytskyi and Lviv regions. In addition, 20 civilians were wounded in probable Ukrainian shelling of Russian-occupied Volnovakha in the Donetsk region. In Crimea, suspected Ukrainian partisans blew up the car of a Russian occupation official from the Zaporizhia region.