For more information, including previous situation summaries and an interactive dashboard, visit our Ukraine Conflict Monitor.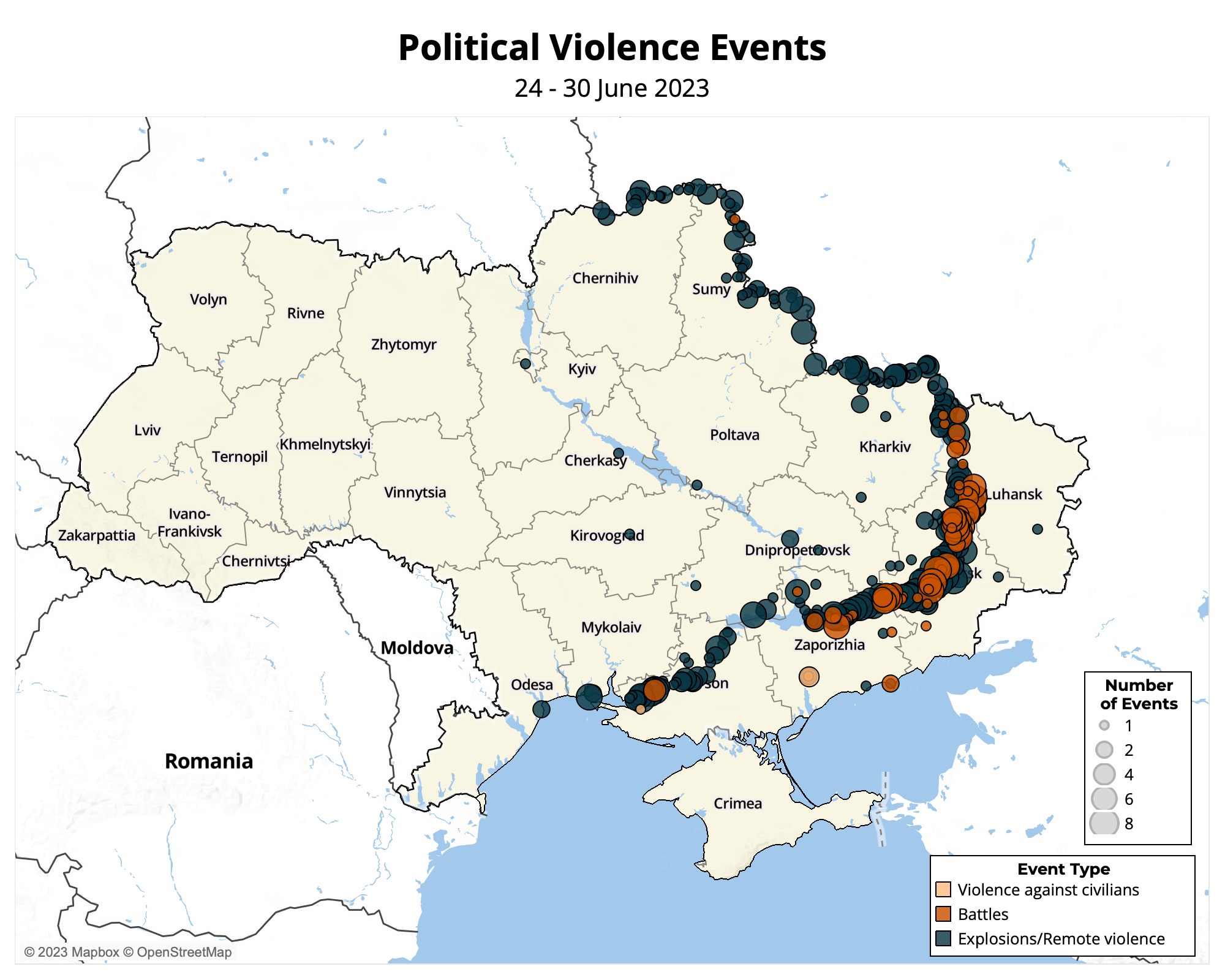 Intense fighting continued in the Donetsk region, with Ukrainian forces claiming territorial gains in the areas of Bakhmut and Avdiivka. Fighting also continued on both sides of the administrative boundary between the Donetsk and Zaporizhia regions, where Ukrainian forces made limited advances. Elsewhere in the Zaporizhia region, Ukrainian and Russian forces clashed south and southeast of Orikhiv, while Ukrainian forces also reportedly conducted long-range strikes on Russian positions in Melitopol and Berdiansk. Clashes also continued along the Kreminna-Svatove-Kupiansk line in the Luhansk and Kharkiv regions. 
Russian shelling, missiles, and airstrikes reportedly killed over 40 civilians in Kyiv city and Dnipropetrovsk, Donetsk, Kharkiv, Kherson, Sumy, and Zaporizhia regions. In the Donetsk region, Russian missiles hit a cafe in Kramatorsk on 27 June, killing 13 civilians, including three minors, and wounding at least 60. In the capital city of Kyiv, debris of a Russian missile hit a multi-storey residential building on 24 June, killing five civilians and wounding 11 others.