Found 29 Results
Page 1 of 3
19 February 2021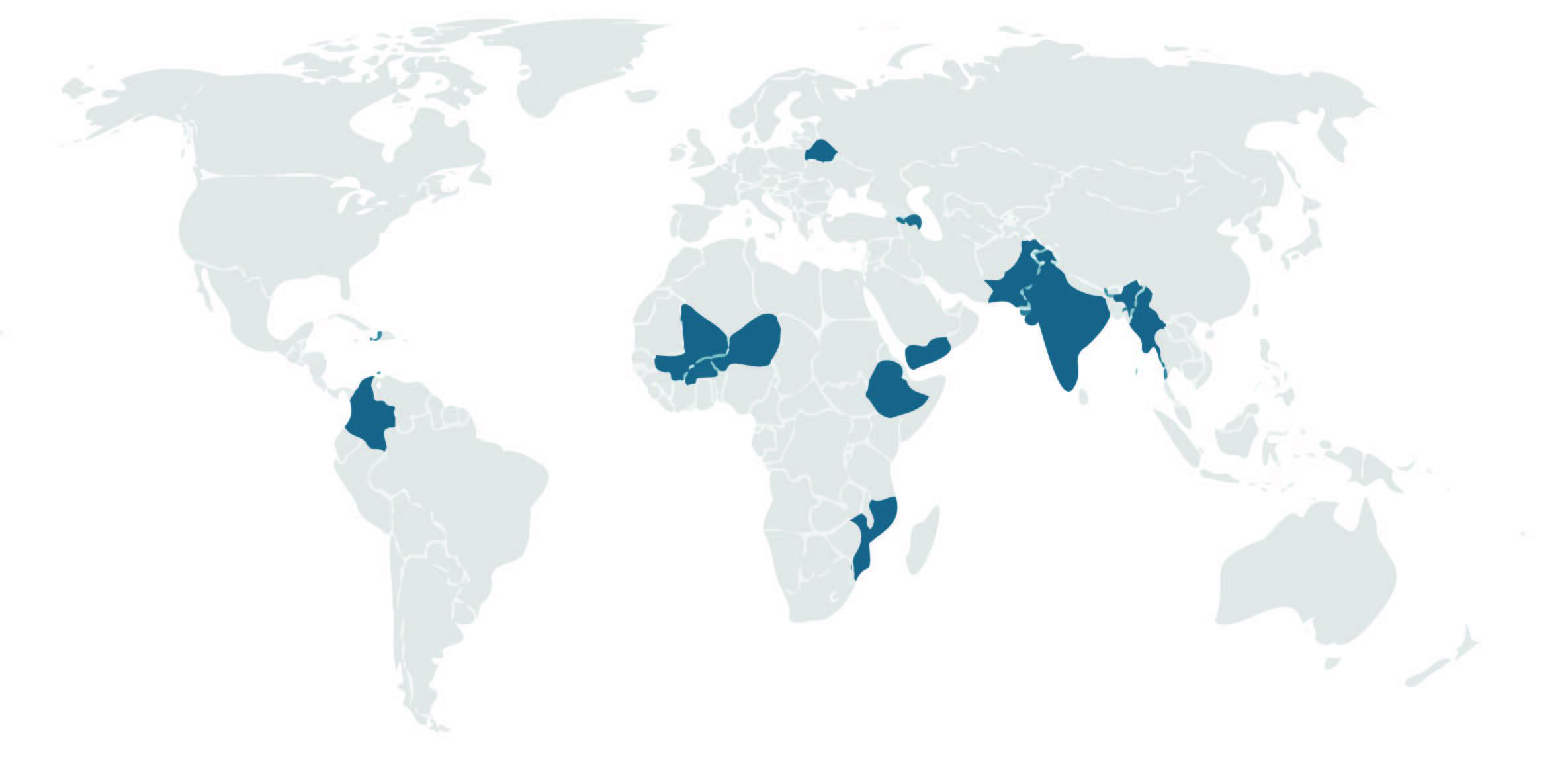 Explore an interactive visualization of ACLED's special report on 10 conflicts to worry about in 2021. © 2021 Armed Conflict Location & Event Data Project (ACLED). All rights reserved.
2 February 2021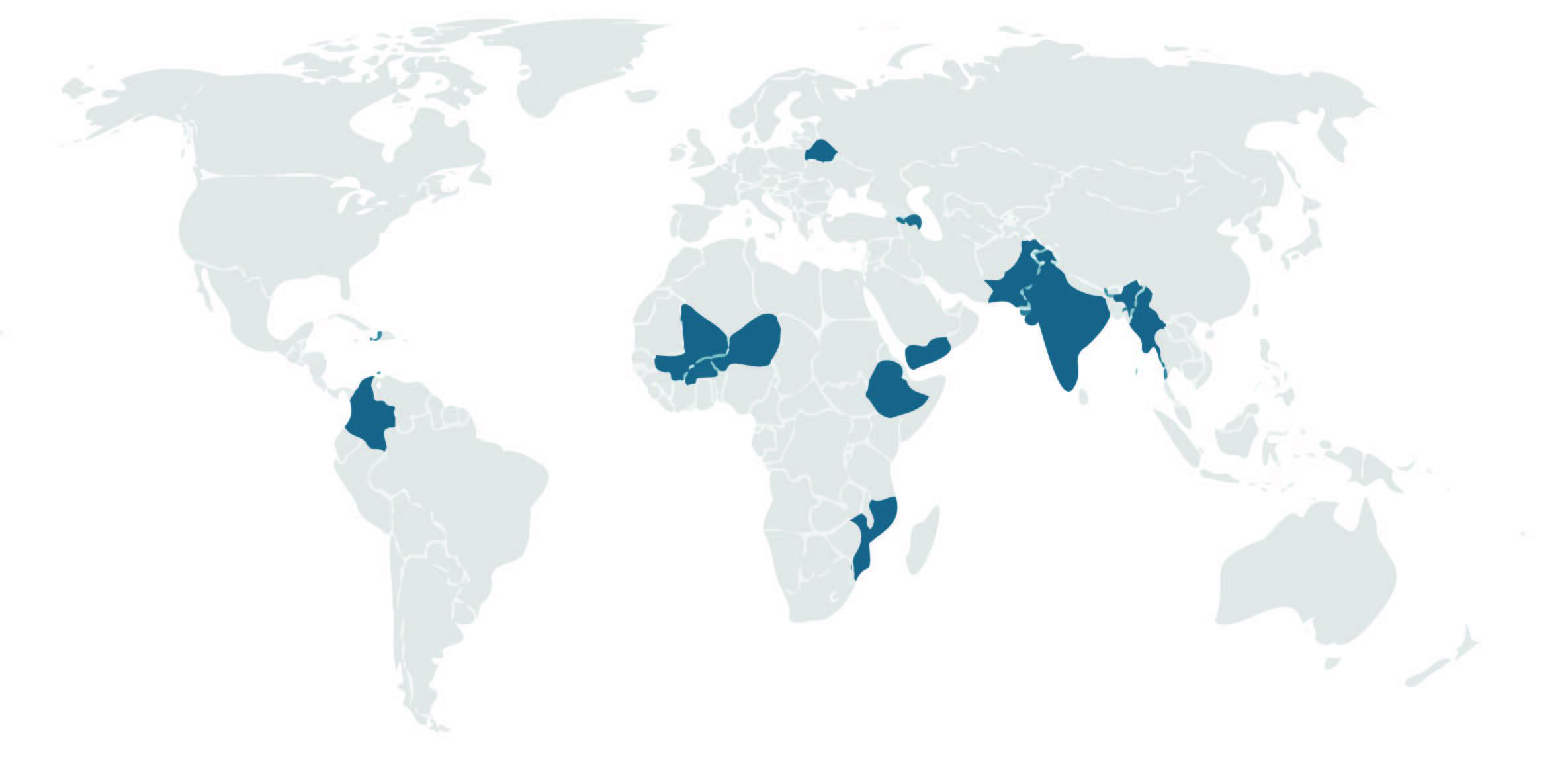 Our annual special report reviews the past year of data for 10 key conflicts with a look toward trends to watch in the coming months. Access ACLED data directly through the export tool, and find more information about ACLED methodology in our Resource Library. To explore an interactive visualization of this special report, click here.…
6 November 2020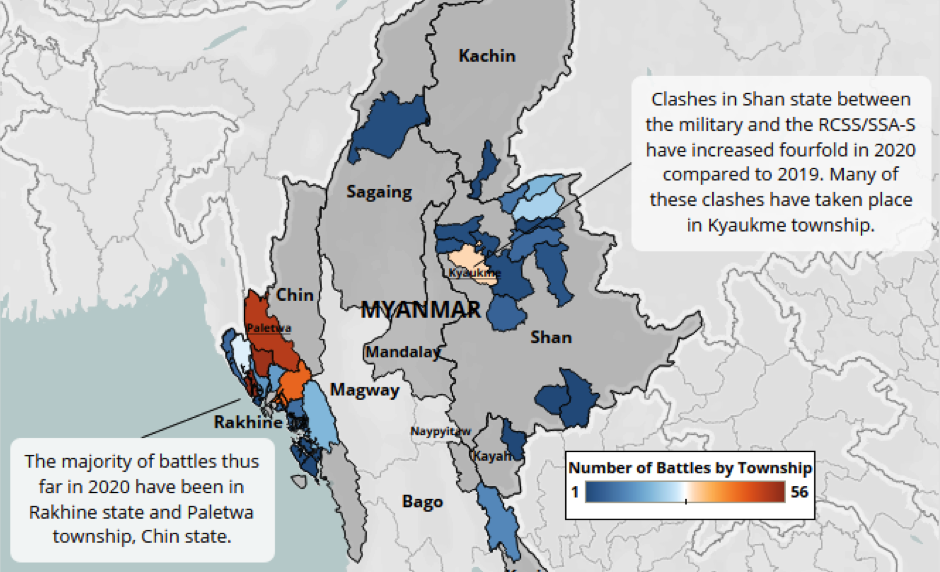 As Myanmar prepares for elections on 8 November, multiple armed conflicts across the country continue. Despite the hope that a government led by the National League for Democracy (NLD) would address the longstanding grievances of ethnic minorities, the past five years have been marked by ongoing fighting between state forces and ethnic armed organizations (EAOs),…
2 November 2020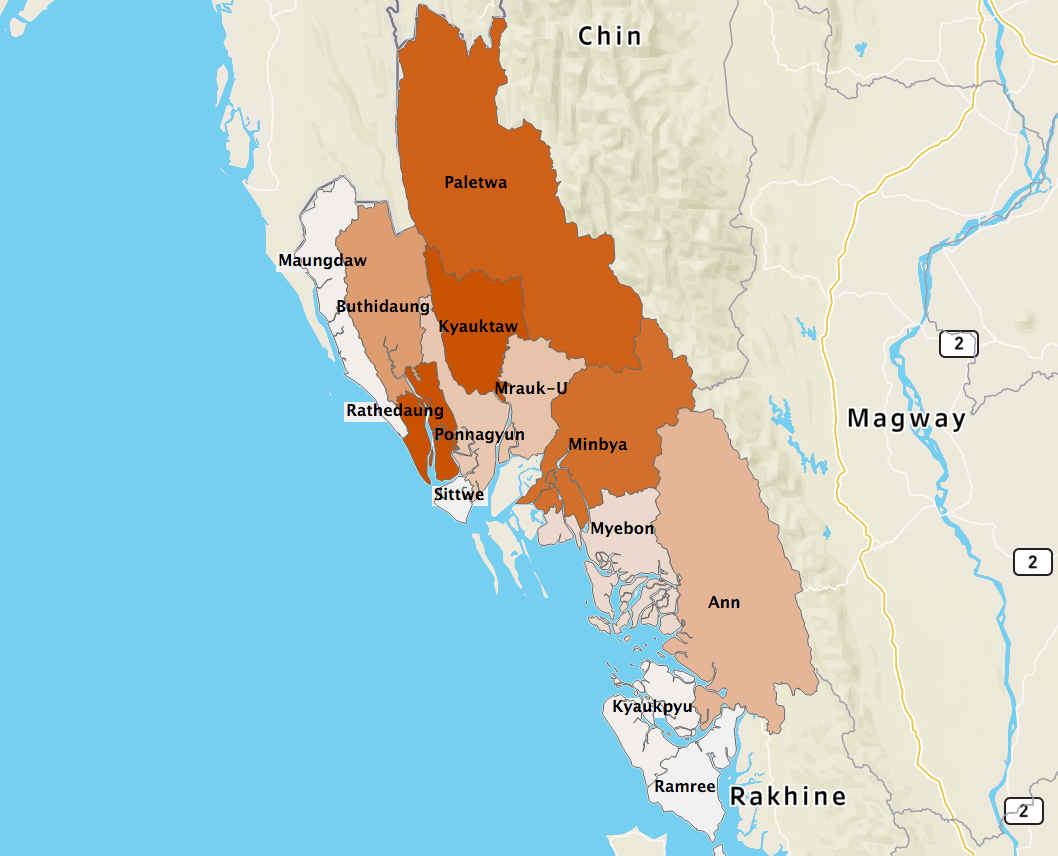 COVID-19 and conflict are on the rise in Myanmar ahead of this month's general election. This infographic unpacks the latest data on battles and violence targeting civilians around the country. This infographic is part of our special CDT Spotlight series. © 2020 Armed Conflict Location & Event Data Project (ACLED). All rights reserved.
13 May 2020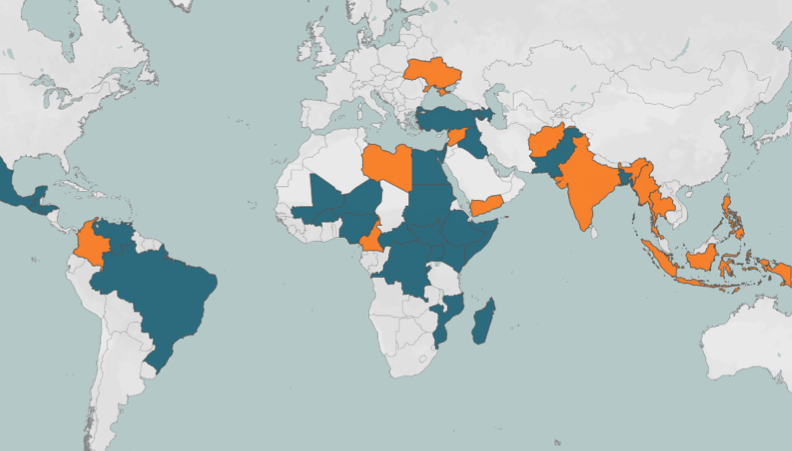 On 23 March, UN Secretary-General António Guterres called for a global coronavirus ceasefire (UN News, 23 March 2019). The truce would allow pandemic responses to be carried out in areas that are usually too dangerous for medical personnel to access due to ongoing conflict, and could also create opportunities for negotiations between belligerents.  Unfortunately, the…
6 May 2020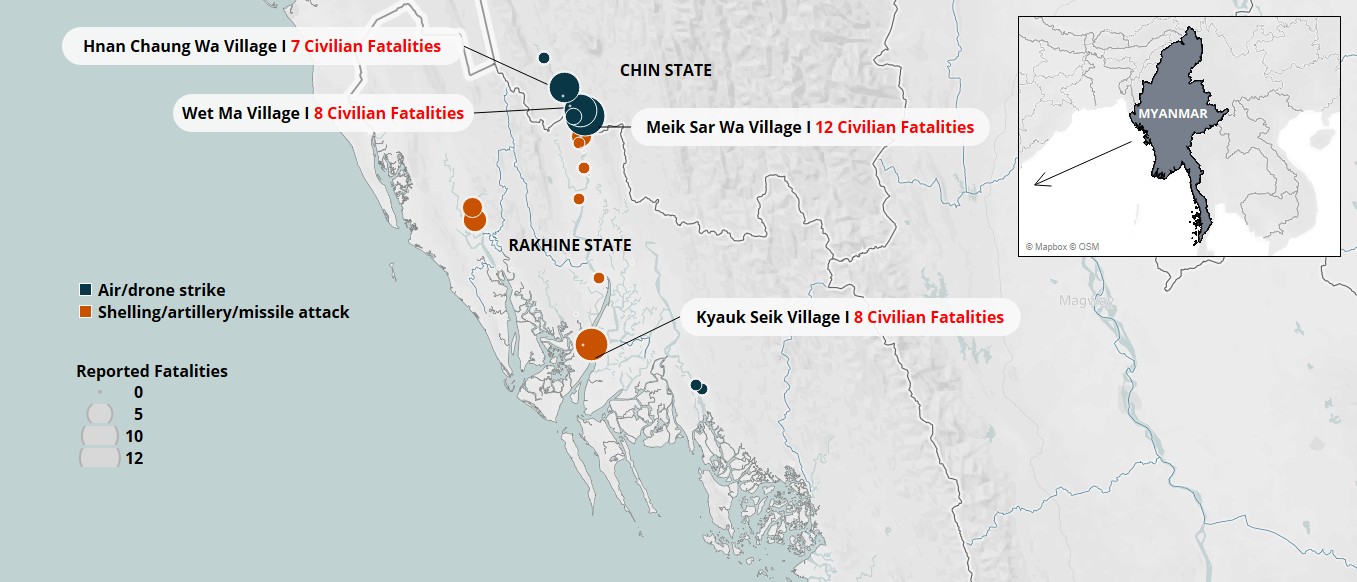 On the same day the United Nations Secretary-General called for a global ceasefire amid the coronavirus pandemic, the Myanmar military designated the United League of Arakan/Arakan Army (ULA/AA) — an ethnic Rakhine armed group fighting for greater autonomy in Rakhine state — as a "terrorist" group. Authorities then set about detaining journalists and blocking online…
12 February 2020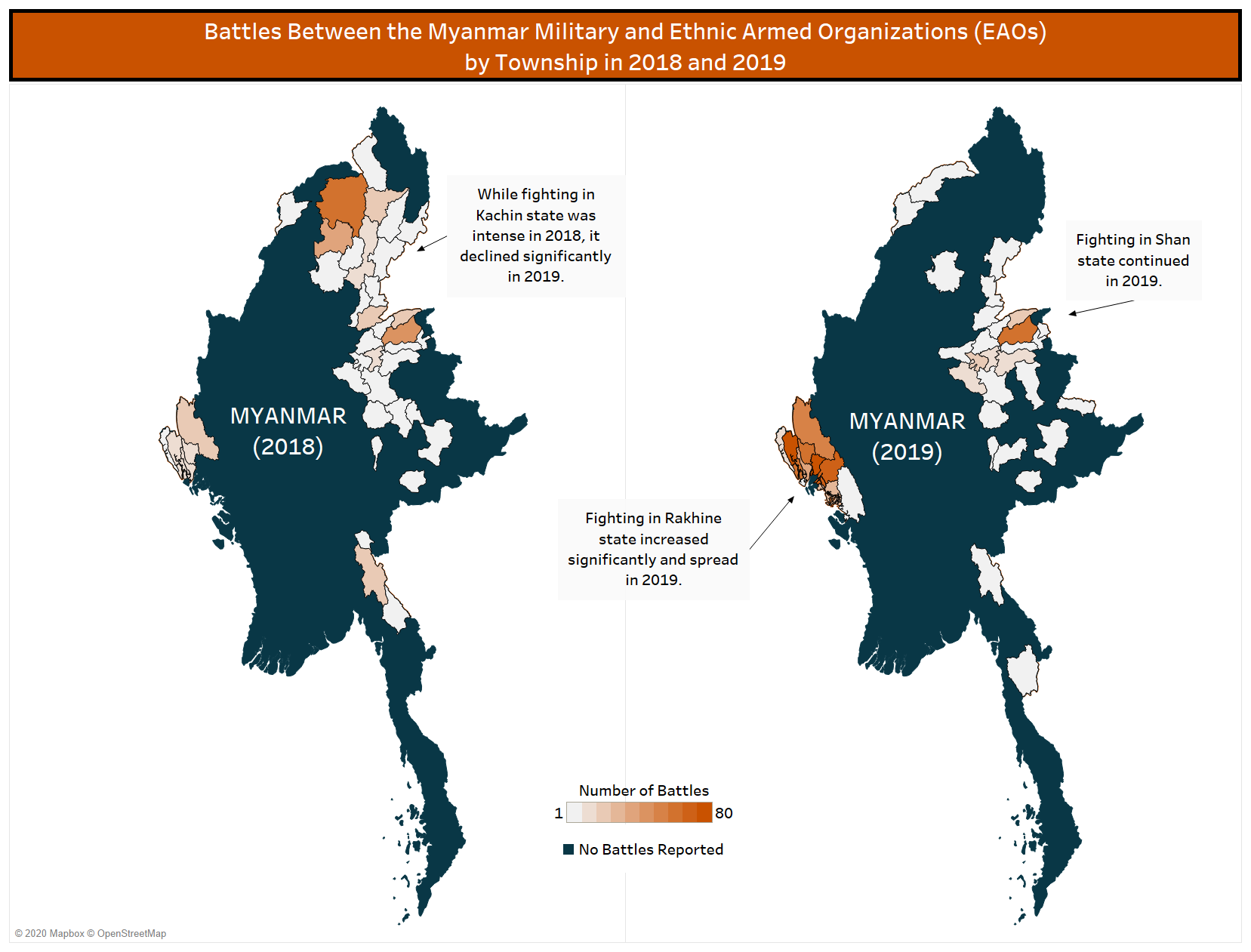 Disorder spiked in Myanmar last year. ACLED records an increase of every event type, from battles and violence against civilians to riots and protests. Despite unilateral ceasefires declared by both the military and an alliance of ethnic armed organizations (EAOs) during the course of the year, armed conflict rose in 2019 and was especially intense…
2 August 2019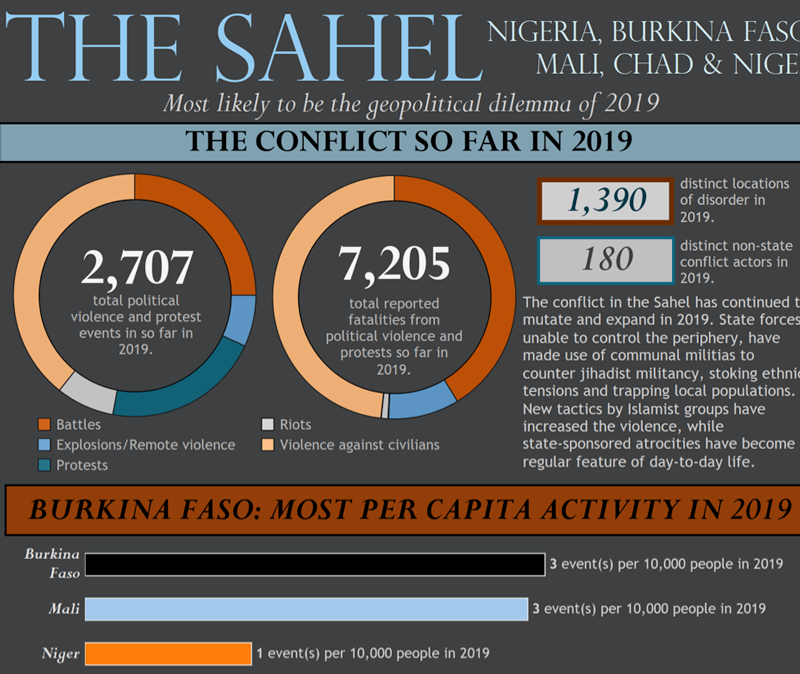 In our special report on 10 conflicts to worry about in 2019, ACLED assessed the state of political violence and protest across critical flashpoints in Africa, Asia, and the Middle East, providing both an overview of 2018's developments and a preview of what to watch for in the new year. Our Mid-Year Update revisits these…
28 June 2019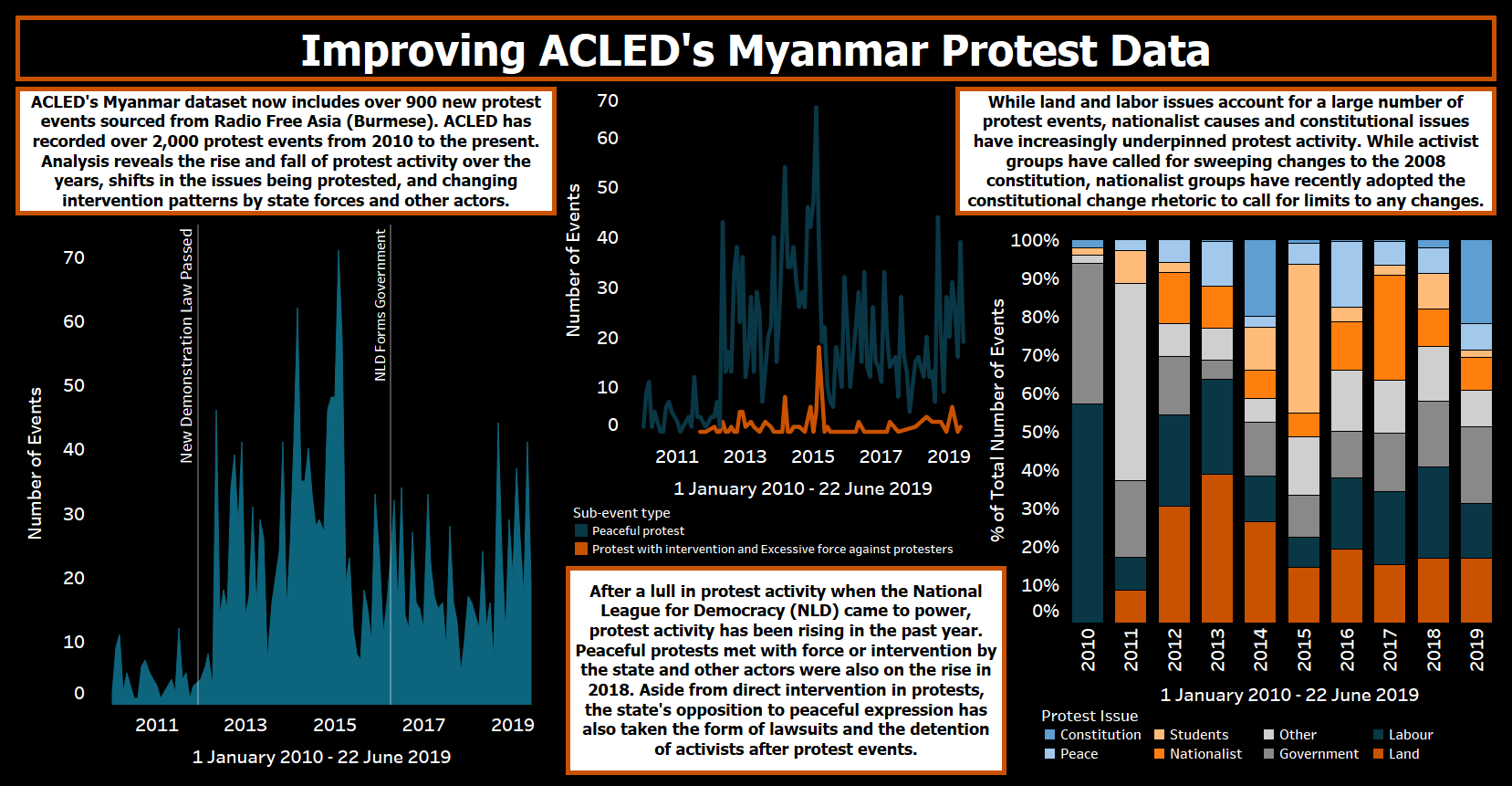 ACLED Asia Research Manager Elliott Bynum reviews new supplementary data on protest activity in Myanmar from 2010 through 2019. © 2019 Armed Conflict Location & Event Data Project (ACLED). All rights reserved.
13 May 2019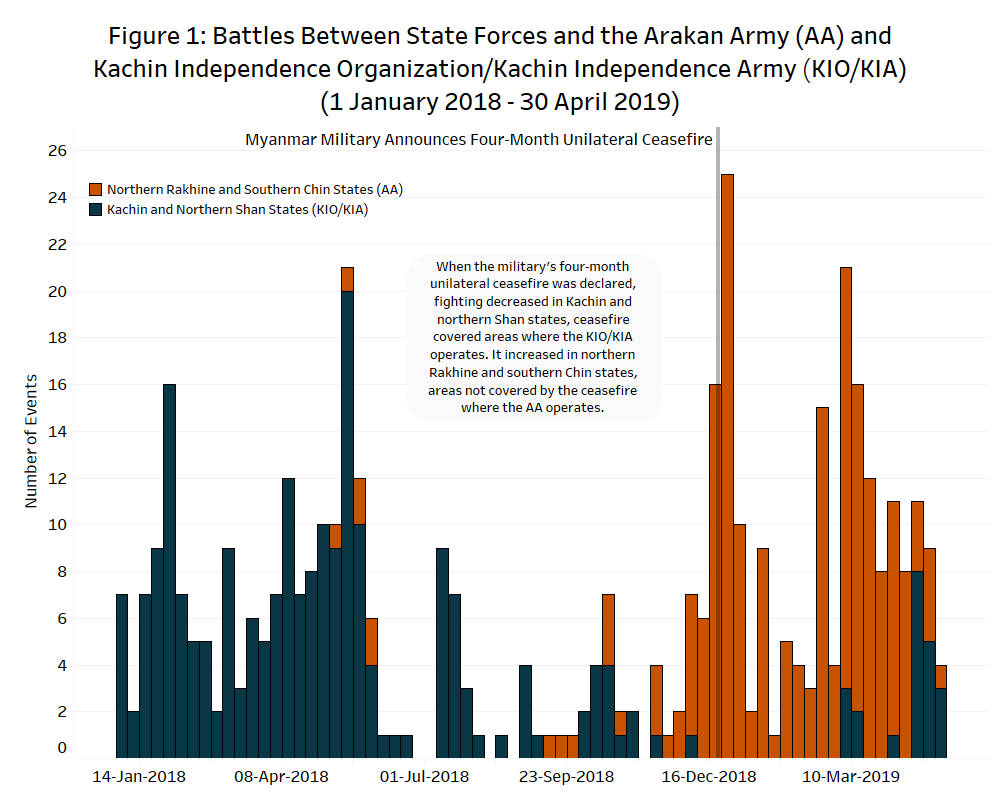 When Myanmar's military declared a four-month unilateral ceasefire covering the northern and eastern parts of the country on 21 December 2018, its goal was not to cease hostilities, but to narrow the focus of its campaign against the many ethnic armed organizations (EAOs) operating across Myanmar. The geographic scope of the ceasefire meant that while…
Page 1 of 3