Found 76 Results
Page 1 of 8
19 August 2021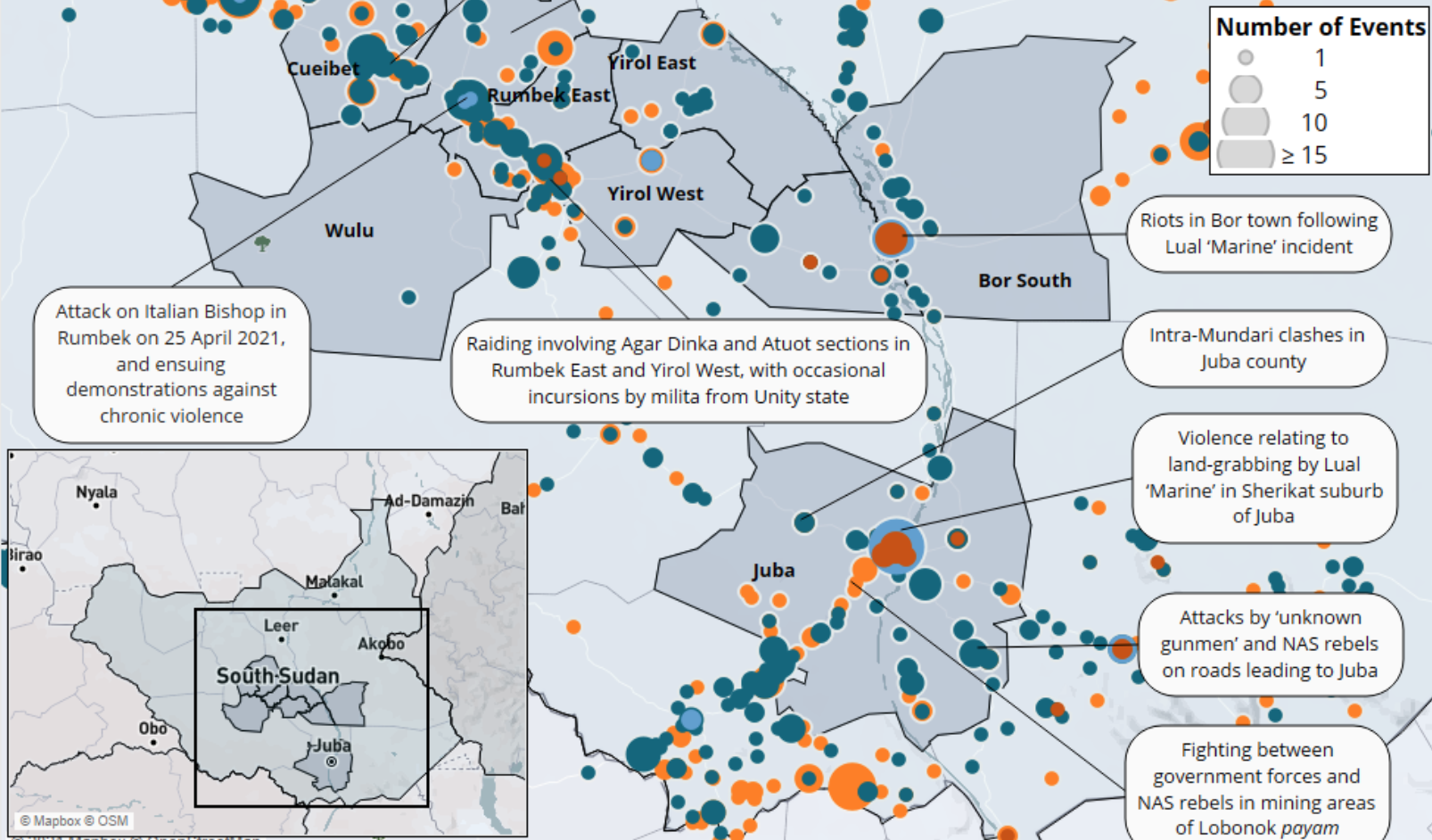 Conflict and insecurity in South Sudan are once again at levels which would typically be associated with civil war, and would indicate that a substantial collapse in state authority is underway. Yet the government in Juba endures, and the political bargain holding together the various military, security, and rebel factions since 2018 has mostly held…
Read More
4 June 2020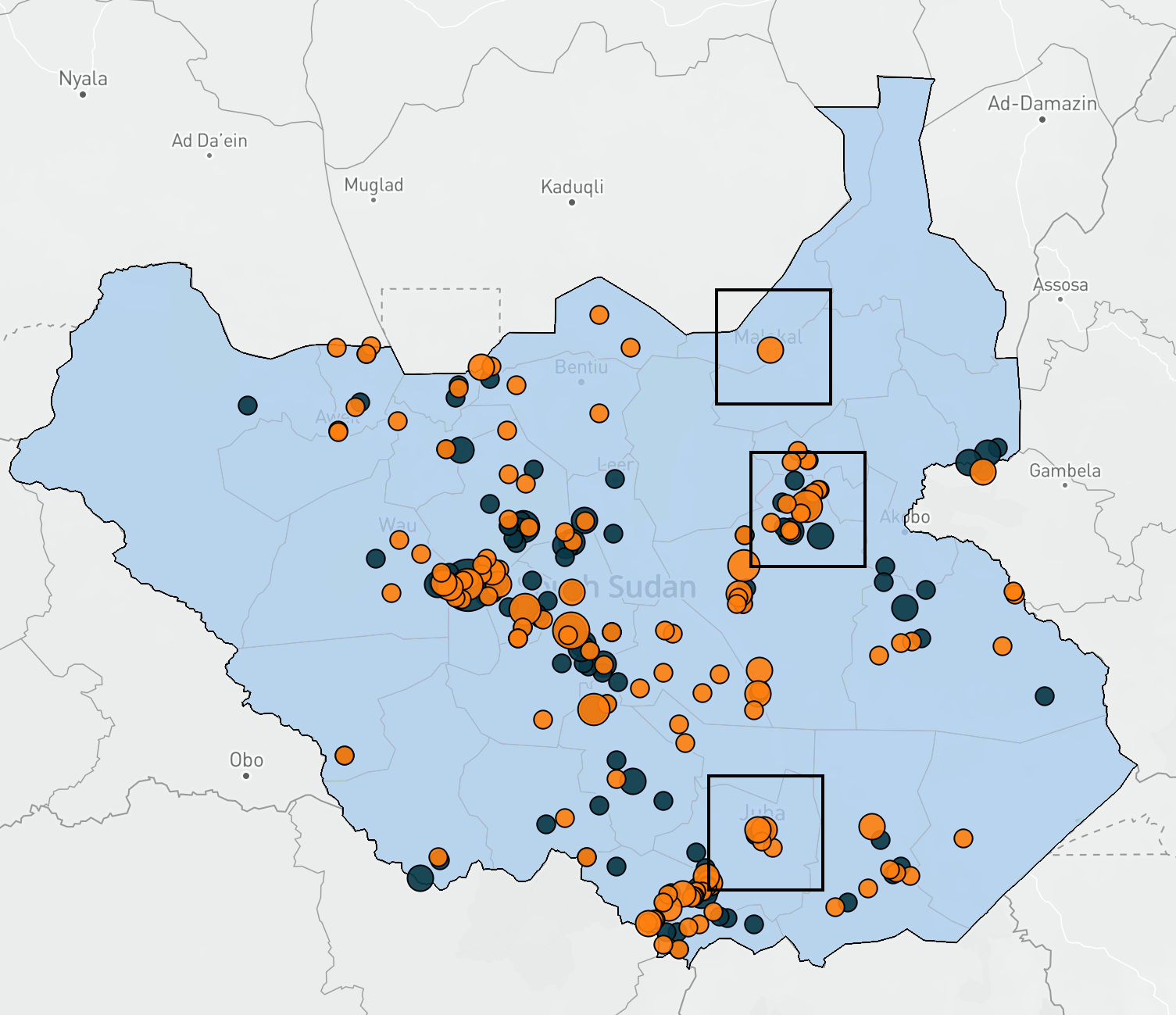 Tensions are high in South Sudan amid an escalation of intercommunal violence. ACLED Research Analyst Andrea Carboni examines the COVID-19 pandemic's impact on the country's fragile political situation. This infographic is part of our special CDT Spotlight series. © 2020 Armed Conflict Location & Event Data Project (ACLED). All rights reserved.
Read More
8 November 2019
On 12 November, the government of South Sudan, the Sudan People's Liberation Movement – In Opposition (SPLM-IO) rebellion, and a raft of smaller armed and unarmed groups are expected to form a Transitional Government of National Unity, under the Revitalized Agreement on the Resolution of the Conflict in South Sudan (R-ARCSS, signed in the Sudanese…
Read More
2 August 2019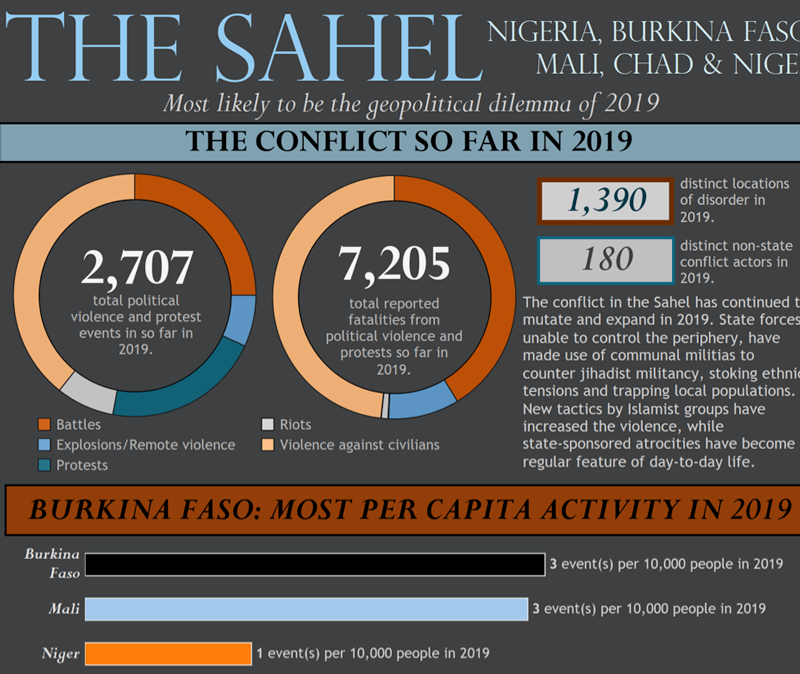 In our special report on 10 conflicts to worry about in 2019, ACLED assessed the state of political violence and protest across critical flashpoints in Africa, Asia, and the Middle East, providing both an overview of 2018's developments and a preview of what to watch for in the new year. Our Mid-Year Update revisits these…
Read More
15 July 2019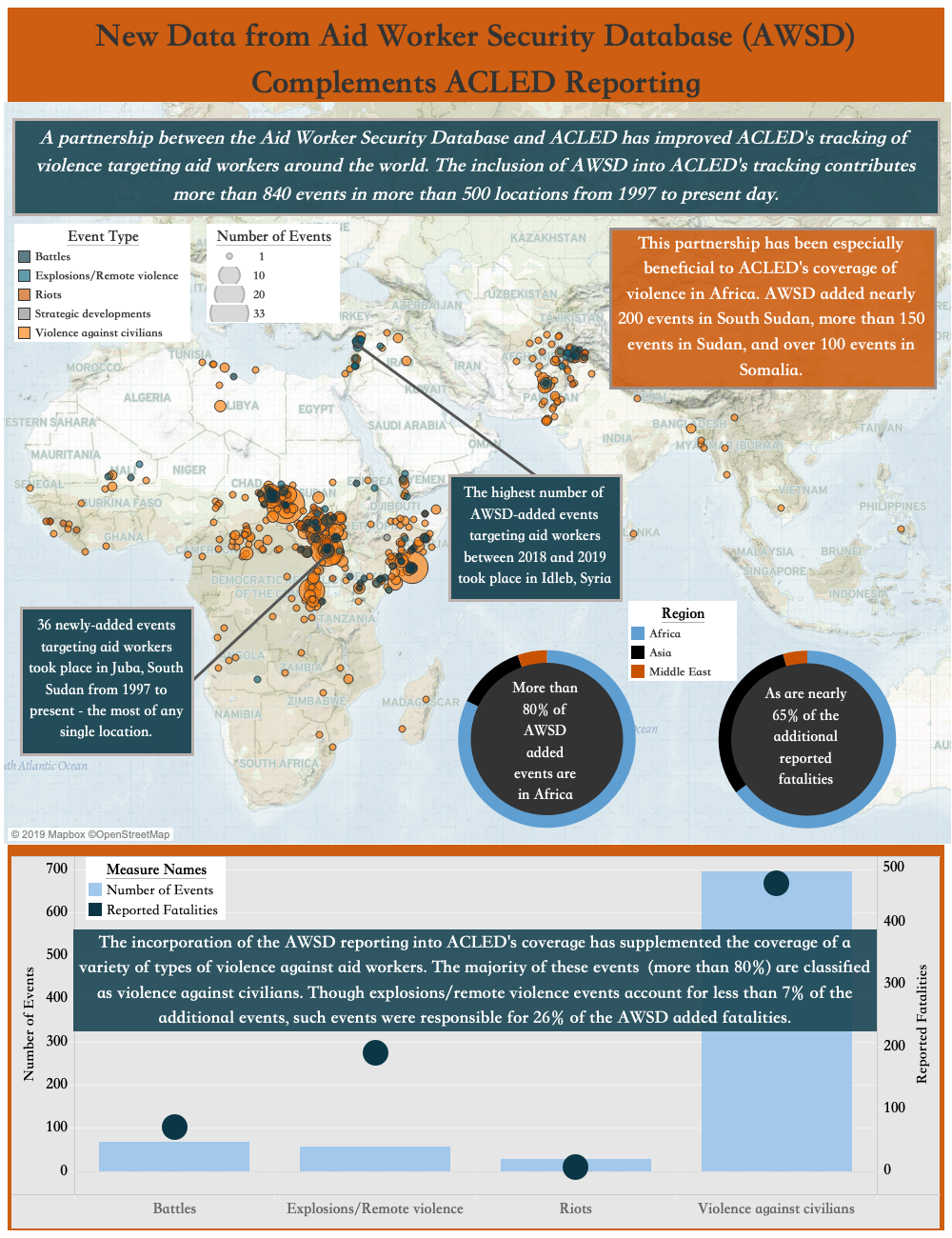 ACLED is pleased to announce the incorporation of partner data collected by the Aid Worker Security Database (AWSD). In this infographic, ACLED Research Analyst Hilary Matfess explores the new data and examines how the partnership has improved our coverage of violence targeting aid workers around the world. © 2019 Armed Conflict Location & Event Data…
Read More
19 June 2019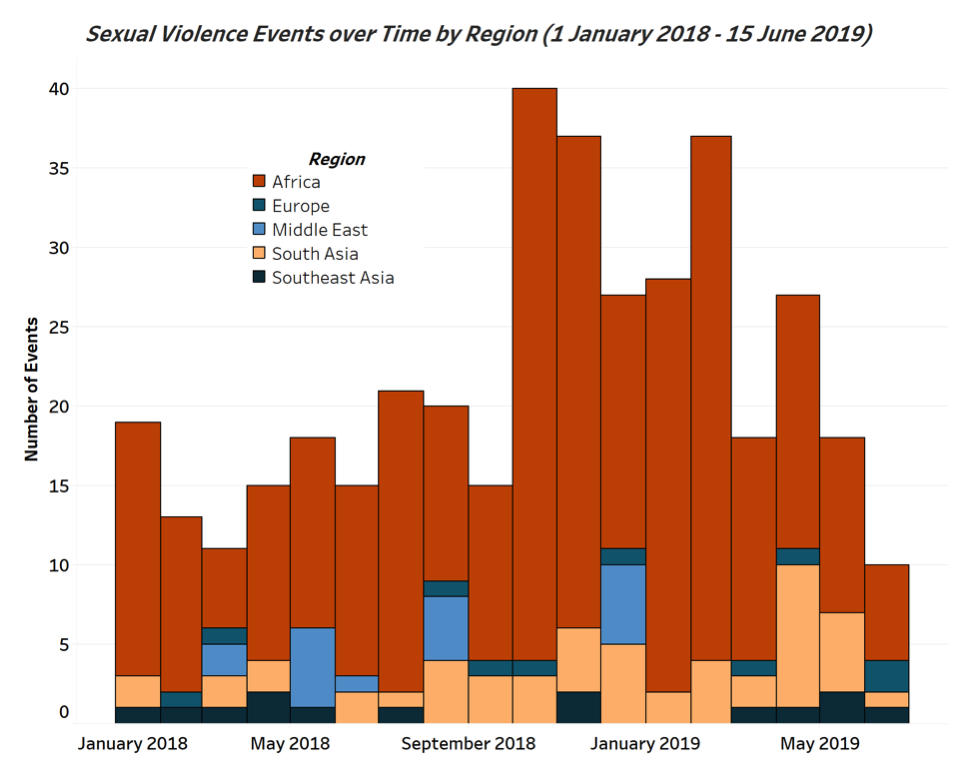 19 June 2019: On the International Day for the Elimination of Sexual Violence in Conflict, ACLED data confirm that sexual violence remains a serious threat around the world — both inside and outside of war-time contexts. Over the past year, ACLED has recorded an overall increase in reported sexual violence events,* and across regions political…
Read More
23 April 2019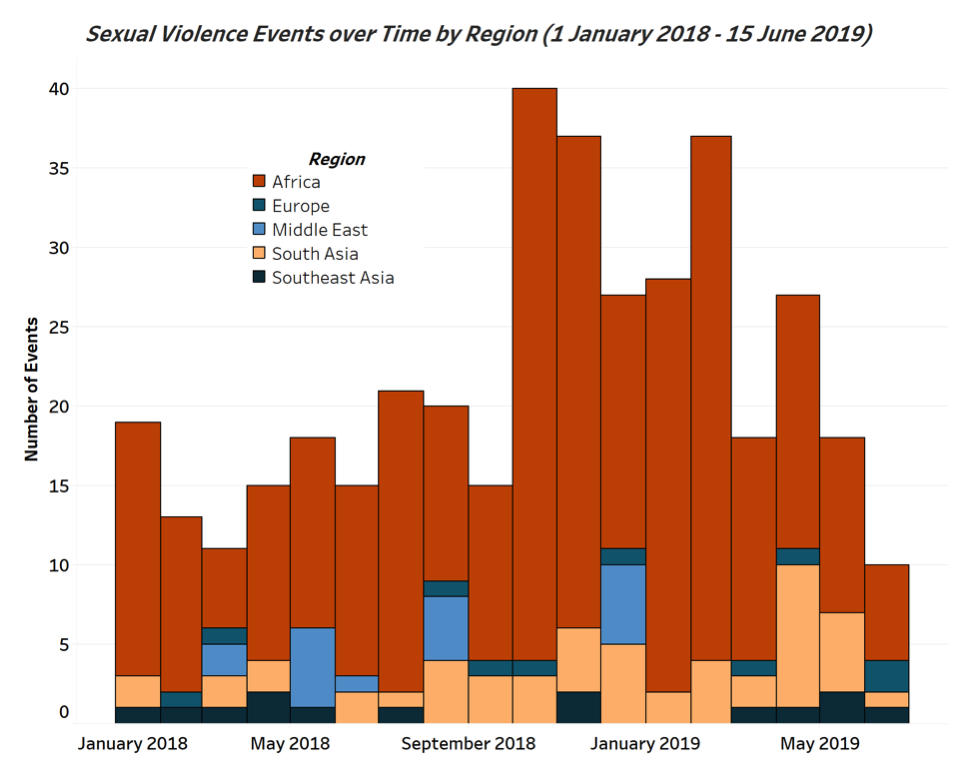 With the release of its new sub-event type categorization ACLED now includes a 'Sexual violence' sub-event type under the larger 'Violence against civilians' event type. This sub-event type includes all political/public violence of a sexual nature. Sexual violence events captured within the ACLED dataset include "sexual violence in conflict" or "conflict-related sexual violence", such was…
Read More
1 February 2019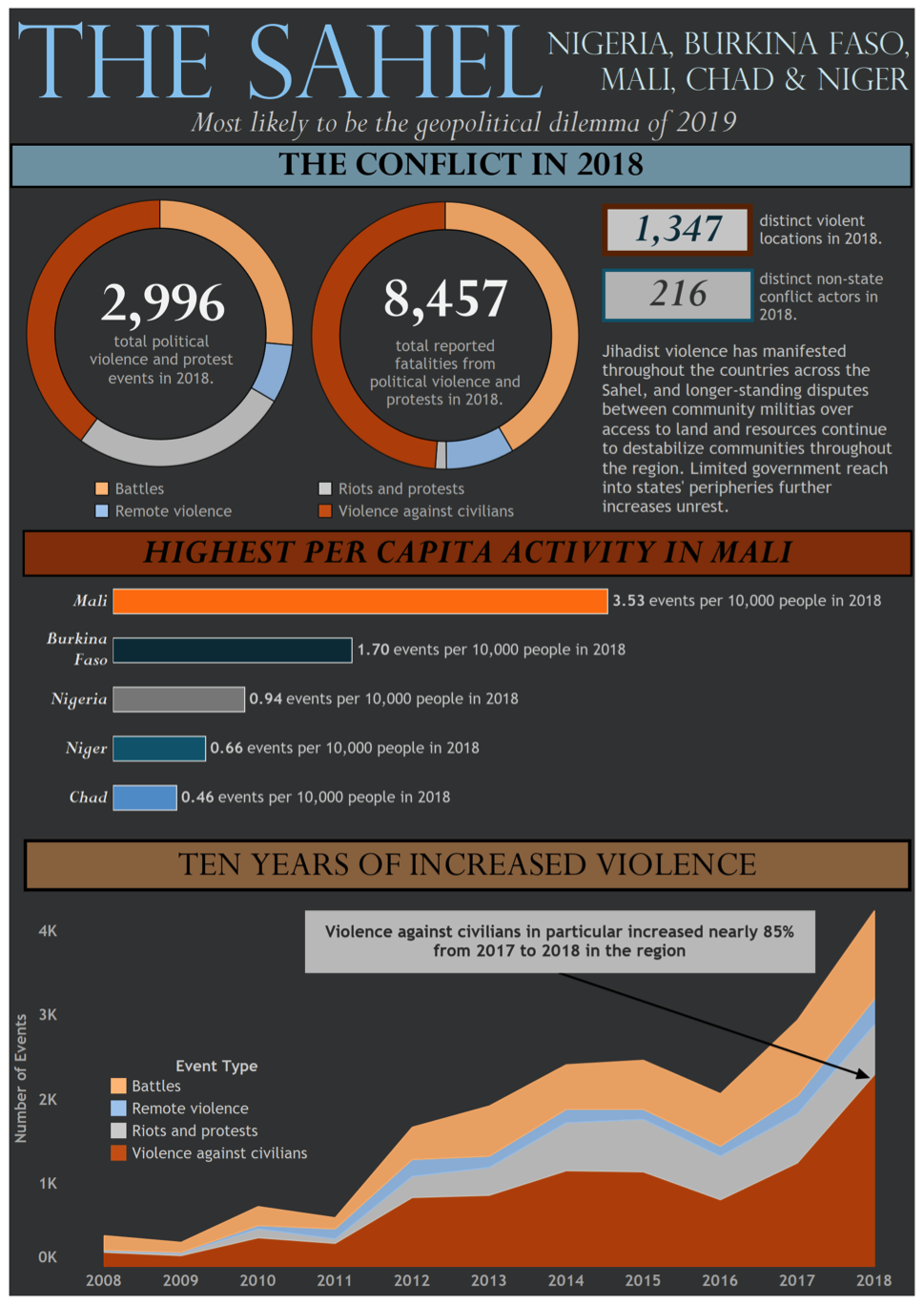 Disorder spread across ACLED's areas of coverage last year, with political violence and protest surging in more countries than they declined. These trends show few signs of stopping in 2019, as conflict and unrest threaten to expand in scope and scale. In this special report on 10 conflicts to worry about in 2019, ACLED analyzes…
Read More
5 October 2018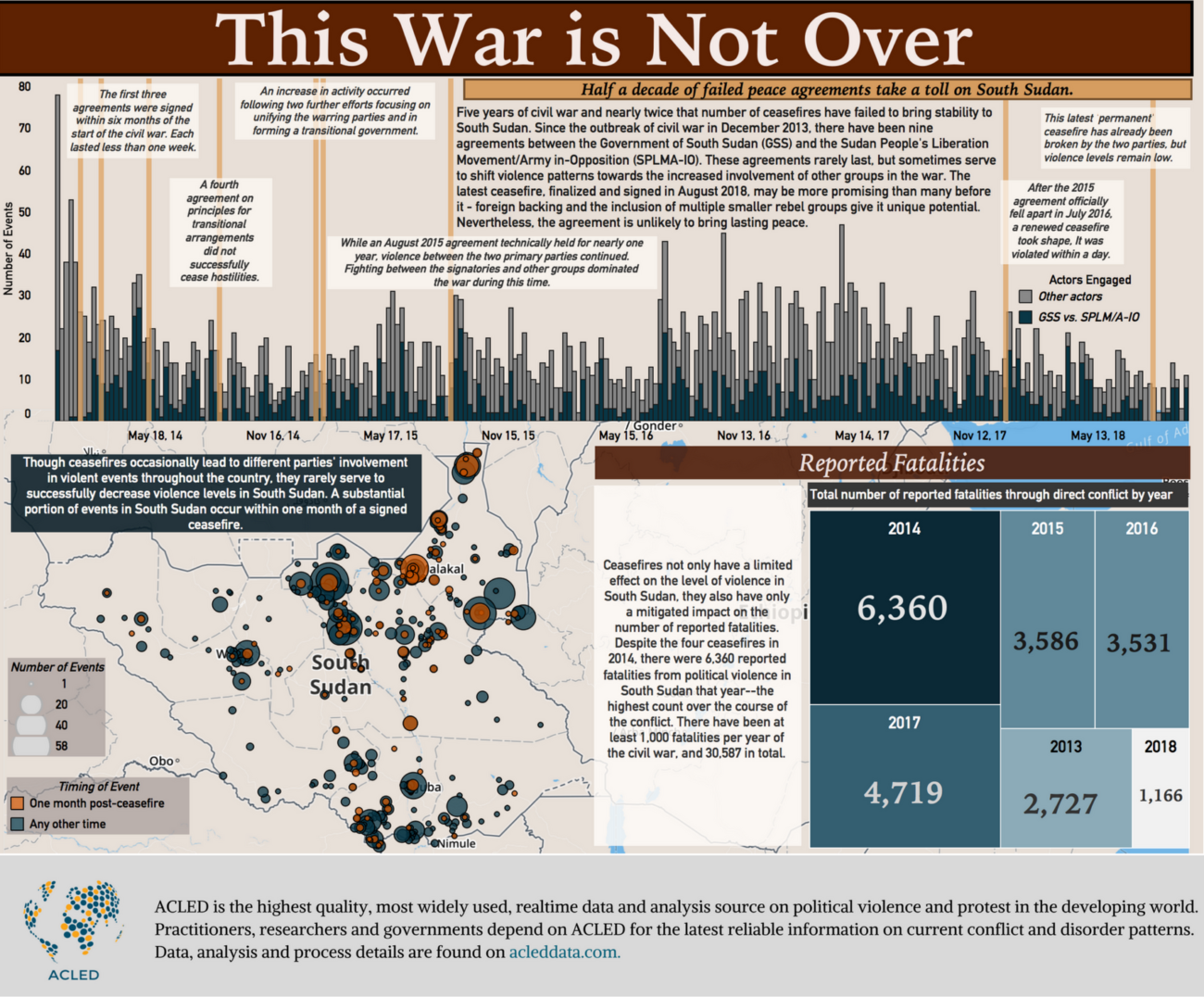 This infographic, by ACLED Research Analyst Melissa Pavlik, offers an examination of peace agreements between the South Sudanese government and the Sudan People's Liberation Movement/Army in-Opposition, and why the latest ceasefire is unlikely to bring lasting peace.
Read More
31 July 2018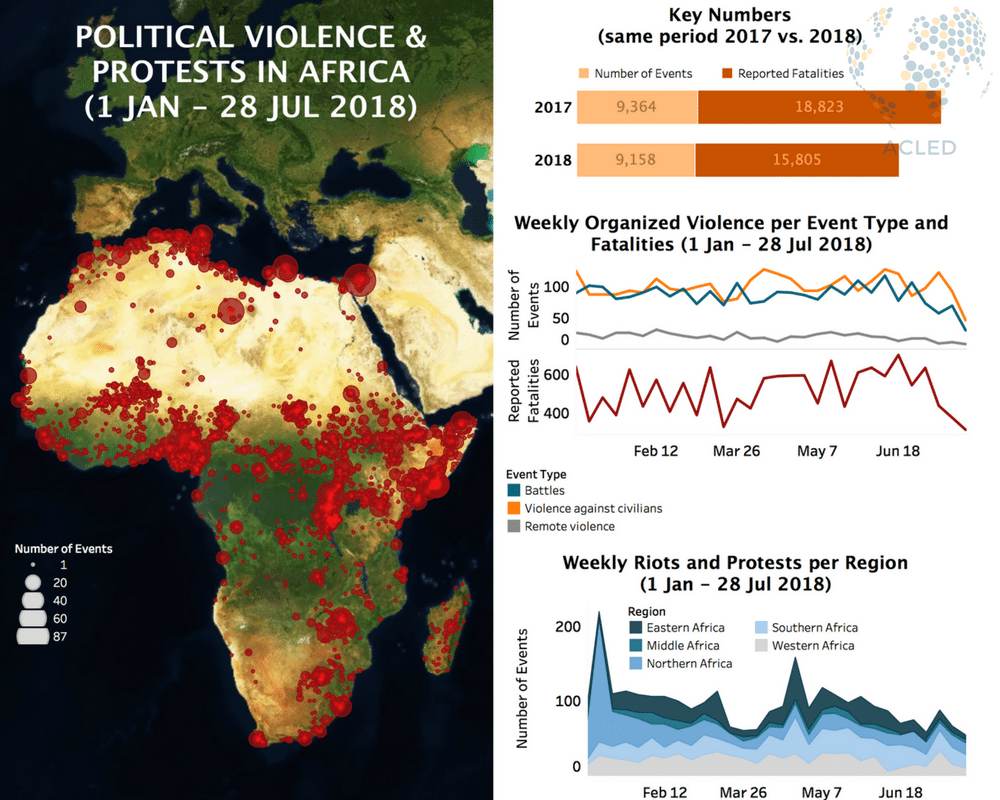 The most notable trend in Africa on the week of July 22nd was the rise in violence involving Islamist militants across a number of countries. In Somalia, Al Shabaab carried out multiple operations across southern regions. The group claimed responsibility for several IED and grenade explosions targeting government officials and troops in Mogadishu, Baidoa, Belet…
Read More
Page 1 of 8