Found 175 Results
Page 2 of 30
21 March 2022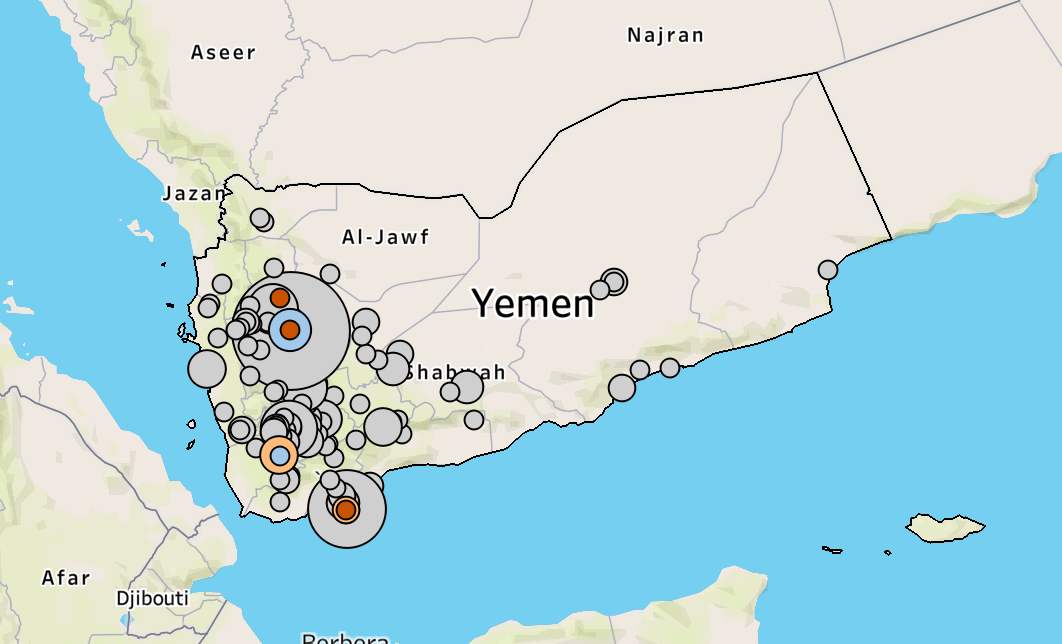 Religious repression in Yemen has been exacerbated by the ongoing conflict. In this infographic, ACLED-Religion Senior Researcher Luca Nevola maps key trends in repression from 2020 to 2021. Access the data and learn more about the ACLED-Religion pilot project here.
Read More
4 March 2022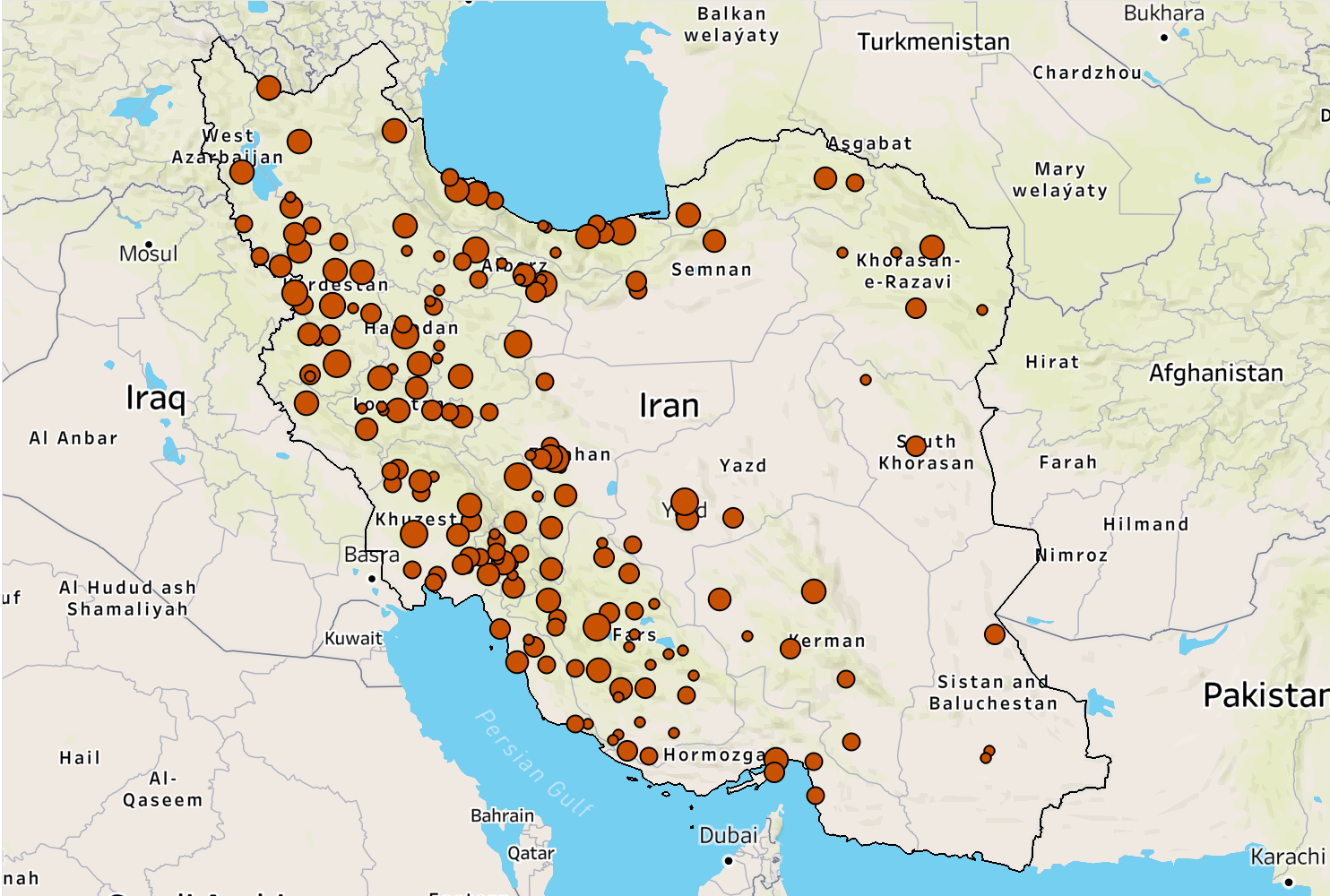 Teacher protests have spread across Iran in recent months, accounting for more than half of all demonstrations reported in the country. In this infographic, ACLED Middle East Research Manager Dr. Ameneh Mehvar and ACLED Research Analyst Adam Miller take a closer look at the surge in teacher mobilization.
Read More
15 February 2022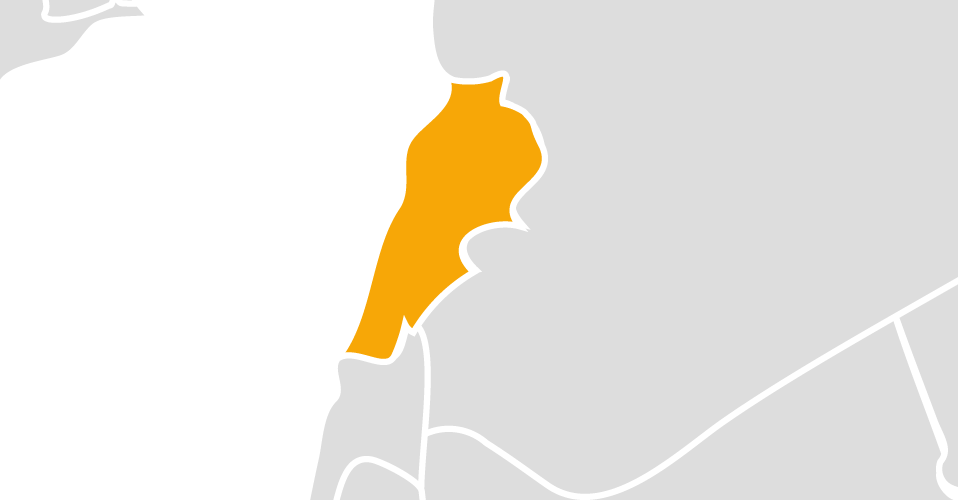 In 2021, Lebanon continued to grapple with a crippling financial and economic crisis, which the World Bank described as one of the world's three worst crises since the mid-19th century.
Read More
15 February 2022
In March 2021, Yemen entered the seventh year of war since the launch of the Saudi-led military campaign against the Houthi-Saleh alliance, after the latter took over the country's capital. The war in Yemen is multilayered and has resulted in the country's deep fragmentation at all levels, leading some to conclude that "a unified Yemeni state no longer exists".
Read More
8 February 2022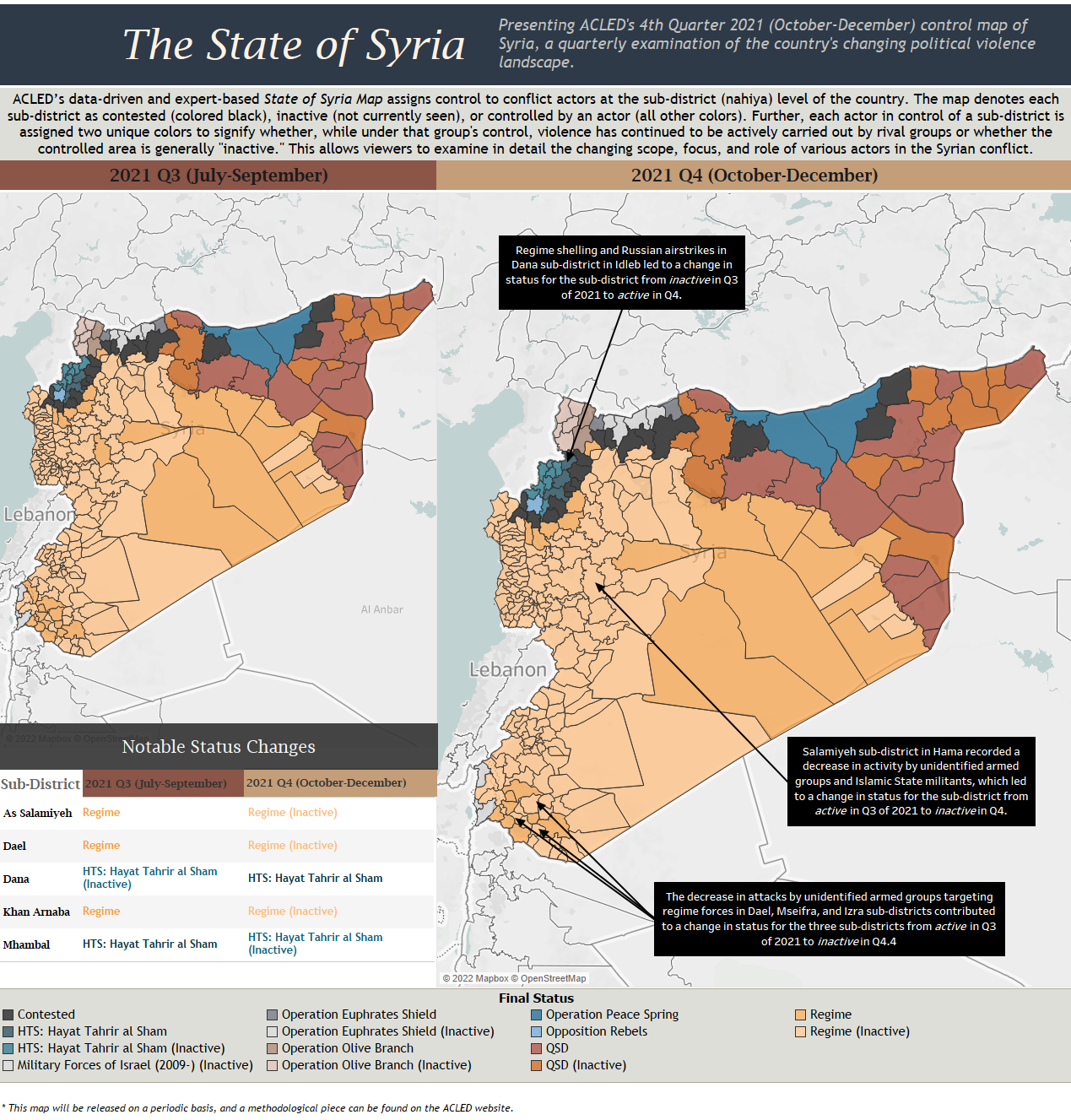 In this edition of ACLED's State of Syria infographic series, Middle East Research Manager Muaz A. maps key developments in the conflict between the third and fourth quarter of 2021. Past editions of the control map can be found below. For an explanation of ACLED's methodology for mapping territorial control in Syria, click here. © 2022…
Read More
8 February 2022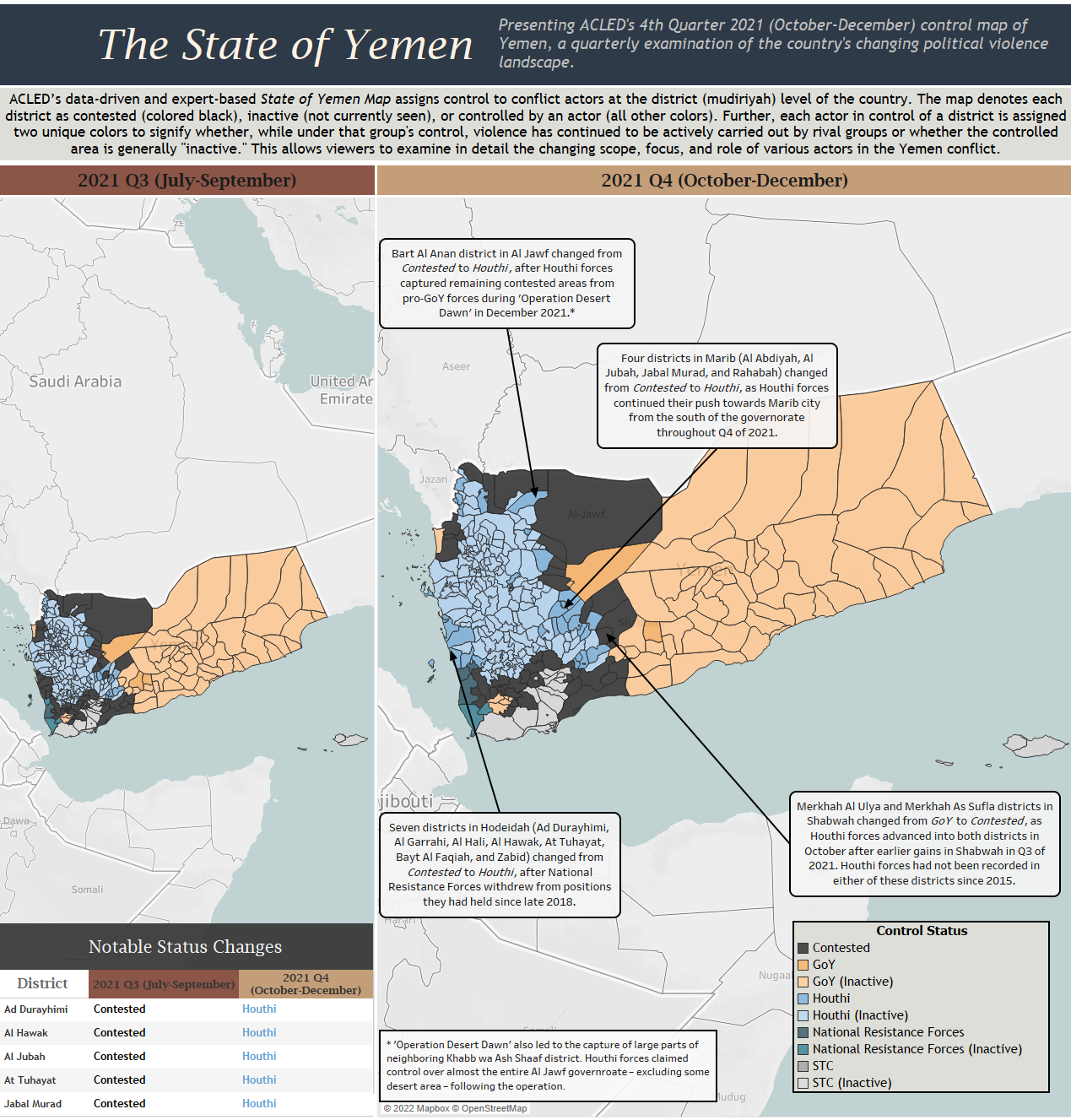 In this edition of ACLED's new State of Yemen infographic series, Researcher Emile Roy and Middle East Research Manager Muaz A. map key developments in the conflict between the third quarter and fourth quarter of 2021. Past editions of the control map can be found below. For an explanation of ACLED's methodology for mapping territorial control…
Read More
Page 2 of 30