Boko Haram's recent seizure of various territories has been noted as a significant evolution in the group's tactics. Figure 1 shows that Boko Haram has managed to seize territory throughout Borno and has even successfully invaded settlements in the neighbouring state of Yobe.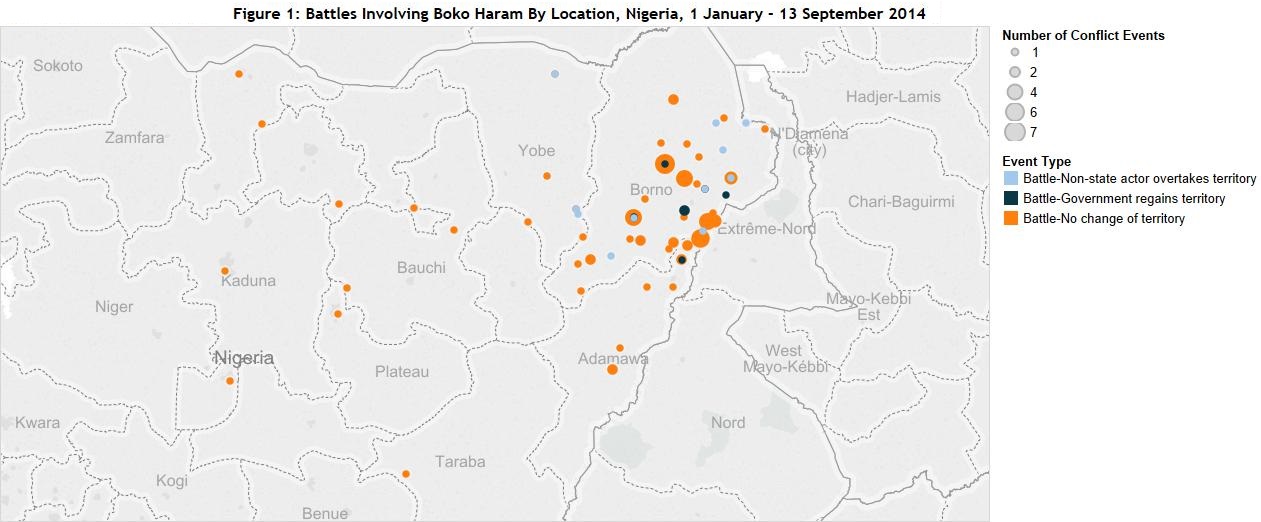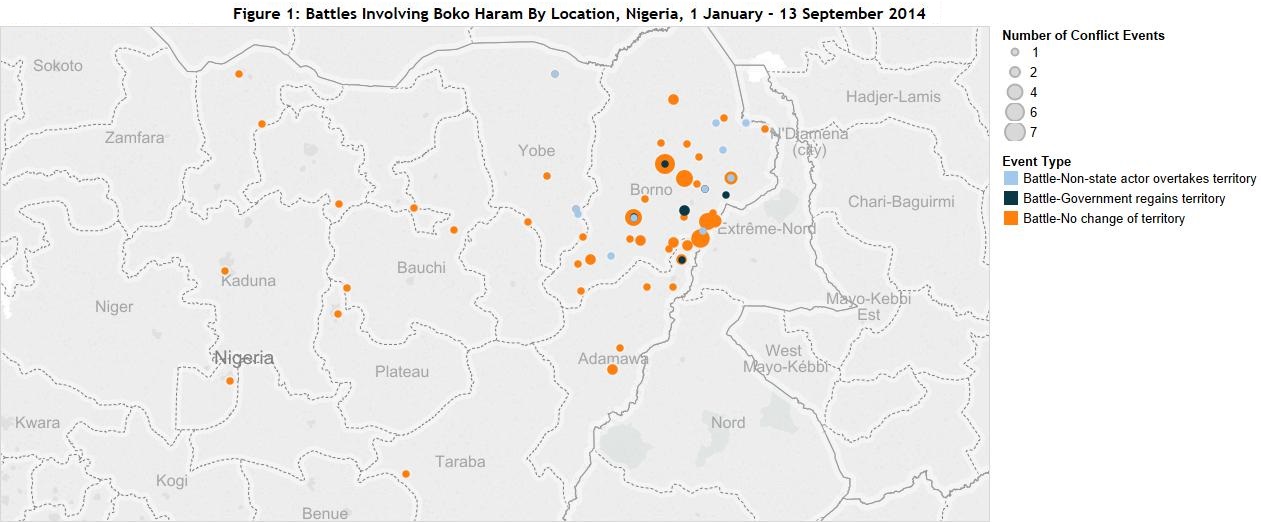 As political factions in Nigeria prepare for the 2015 elections, it is increasingly clear that Boko Haram's recent territorial victories against the Nigerian state are becoming a contentious issue that could determine the outcome of the election. Both the incumbent People's Democratic Party (PDP) and the opposition All Progressive's Congress (APC) are using the insurgency as a political weapon with which to discredit the other: the PDP has accused the APC of sympathy to Boko Haram, while the APC has accused the PDP of incompetence and indifference to the suffering of Northern Nigerians (Africa Confidential, 12 September 2014).
The PDP's criticisms are weakened by the fact that Ali Modu Sheriff, former Governor of Borno state who recently defected to the PDP, has been accused of sponsoring Boko Haram (Africa Confidential, 12 September 2014). By contrast, likely APC candidate Muhammadu Buhari recently escaped an assassination attempt by the group (Africa Research Bulletin, 18 August 2014). The government's military campaign has also been dogged by setbacks, due to reports of poor equipment and incidents of mutiny (BBC News, 16 September 2014).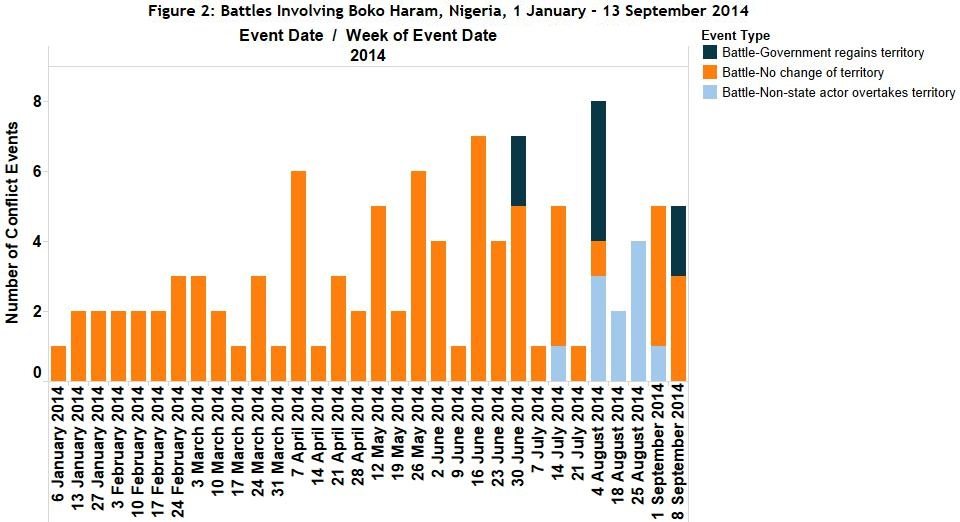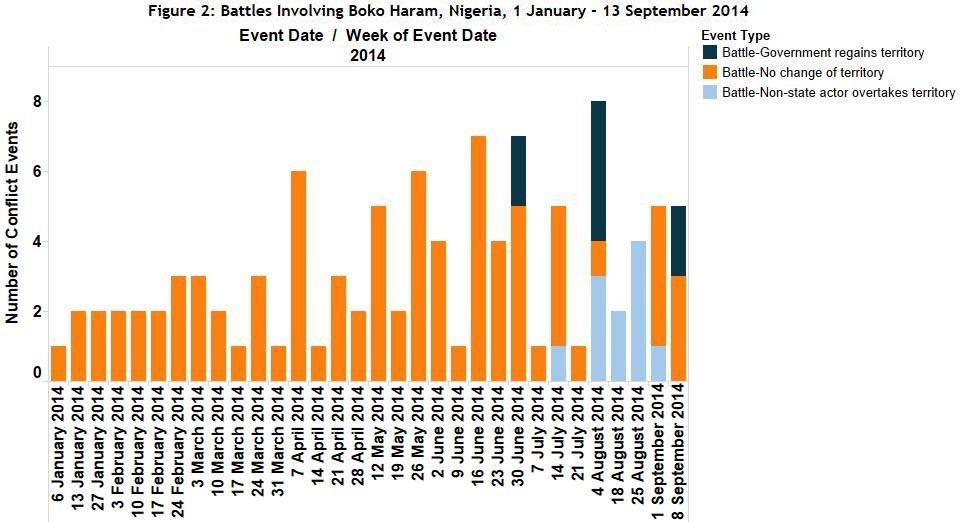 However, it may be the high political stakes of the insurgency that are providing the impetus for the Nigerian government's recent territorial gains against the group. Figure 2 shows this past week may represent a break in the trend of Boko Haram's advance, and the first time that the military has dislodged Boko Haram without ceding significant territory elsewhere since late June. Whether this trend will continue as the general election nears remains to be seen.
References
---
Africa Confidential. 2014. 'How terror twists the vote.' Africa Confidential, 12 September 2014, 55, 18.
Africa Research Bulletin. 2014. 'Nigeria: Upsurge in violence.' Africa Research Bulletin: Political, Social and Cultural Series, 18 August 2014, 51(7), pp. 20216A-20218A
BBC News. 2014. 'Twelve Nigerian soldiers sentenced to death for mutiny.' BBC News Africa, 16 September 2014, http://www.bbc.co.uk/news/world-africa-29216432 [Last accessed: 16 September 2014].