Rebel infighting is not a new phenomenon in Syria's civil war and is endemic of the weakness and disunity of the rebel and Islamist camp in the Syrian civil war. ACLED data shows a major increase in infighting over the past months in the north of the country as the "war of abolition" escalates.
Causes
Tensions have long simmered between Hayat Tahrir al-Sham (HTS, formerly Jabhat al-Nusra) and other groups in the Islamist-dominated province of Idleb and areas in Western Aleppo. The tensions have centered around accusations of assassination attempts, refusal of certain groups to send fighters to Eastern Ghouta, and differing interpretations of the application of Sharia law. Throughout 2017 HTS fought the Nour al-Din al-Zenki Movement, Ahrar al-Sham, Suquor al-Sham and other groups in a campaign it termed the "War of Abolition"[1], separate and apart from its campaign against the Assad regime.
Fighting spiked in July and November 2017 with lower-intensity conflict throughout the rest of the year. After a year of low-scale fighting,  Ahrar al-Sham and the Nour al-Din al-Zenki Movement announced their merger into the Syrian Liberation Front in attempt to establish a counterweight to HTS on 18 February 2018 (Suqour al-Sham and other smaller groups would later join the alliance). HTS denounced the move and wide-scale fighting broke out with hundreds of fighters killed and strategic towns and key territories gained and lost on both sides. The trigger for the recent uptick in violence was the assassination an HTS commander Abu Ayman al-Masri on 16 February 2018, by Nour al-Din al-Zenki.
Effects and prospect
The erratic nature of the fighting between the groups suggests that they struggle to focus their resources on fighting each other while also campaigning against the Assad regime. The fact that these groups are at least ostensibly on the same side of the war also suggests that multiple attempts at ceasefires and reconciliation took place, ones that were ultimately unsuccessful.
Despite a recent ceasefire it is likely that violent spats between the groups will continue. The "War of Abolition" conflict has to date resulted in an indecisive outcome with rebel and Islamist groups expending manpower and resources that otherwise would be spent fighting the Assad regime. The Assad regime and its local and international allies have fostered and successfully exploited these splits with a 'divide and conquer' strategy that has helped it recapture Eastern Ghouta along with areas of Homs, Hama, and other provinces in Syria. The regime likely views the "War of Abolition" with delight as it serves to only weaken these groups while it prepares for an eventual assault on the area.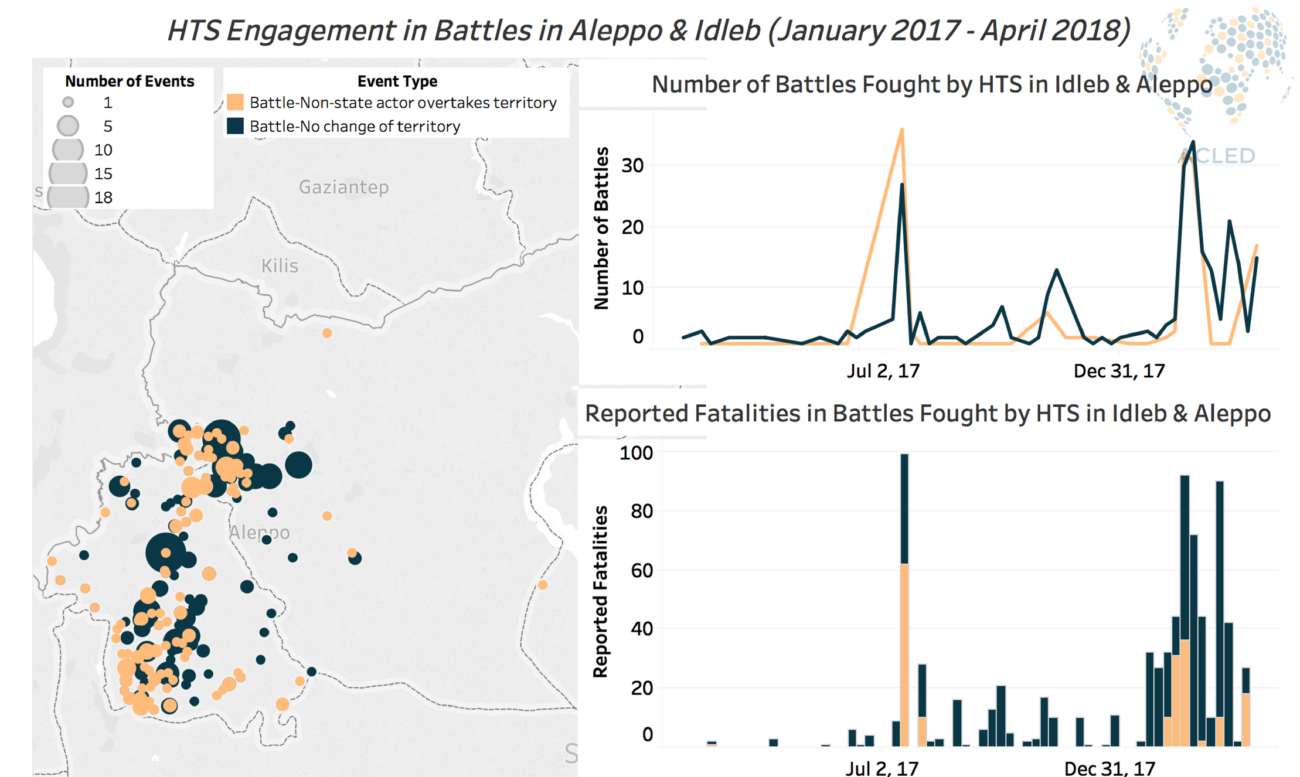 [1] "Abolition" – in keeping with HTS' hyperbolic rhetoric – likely refers to the complete vanquishing of its opponents.