For more information, including previous infographics and an interactive dashboard, visit our Ukraine Crisis research hub.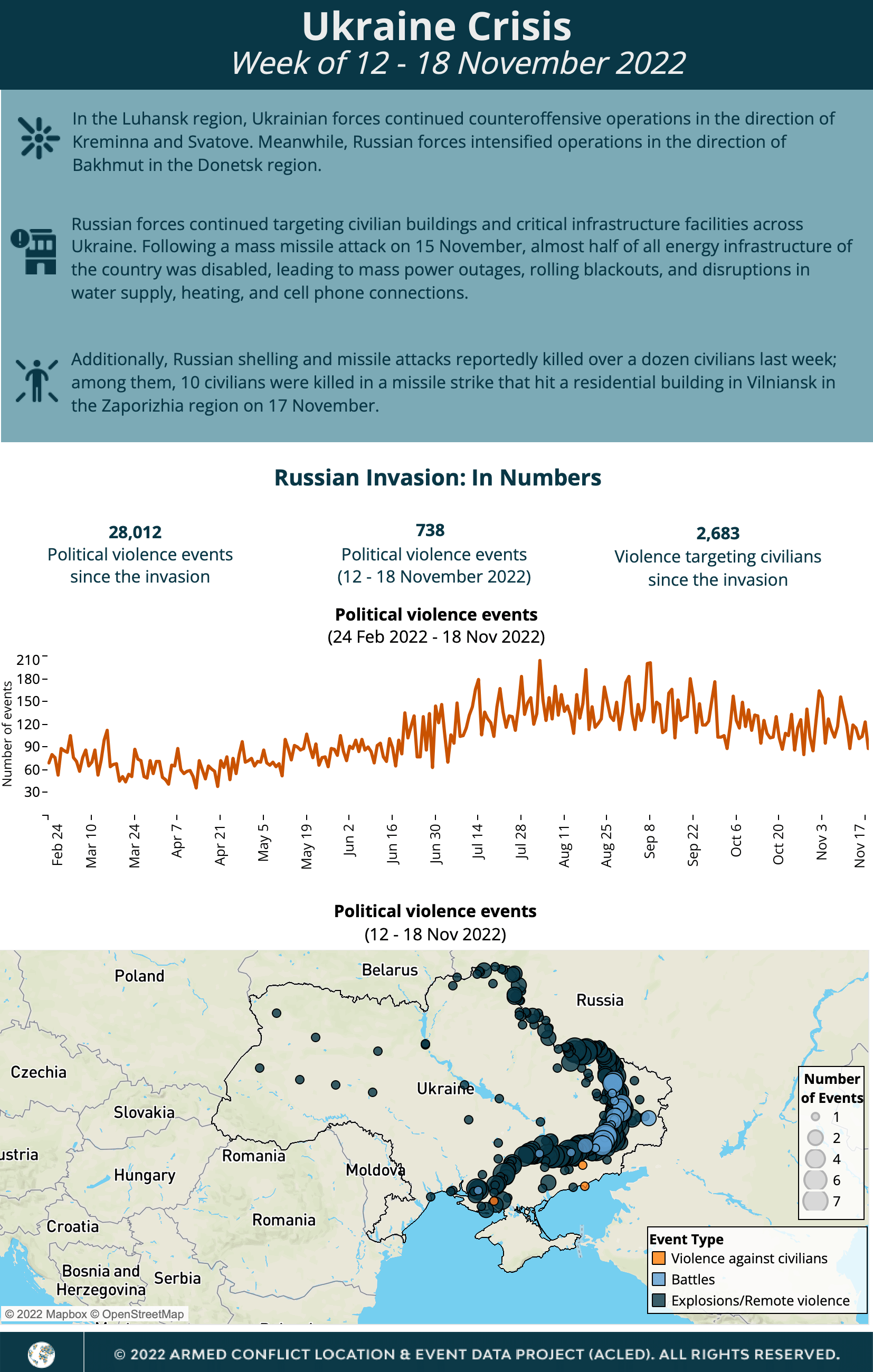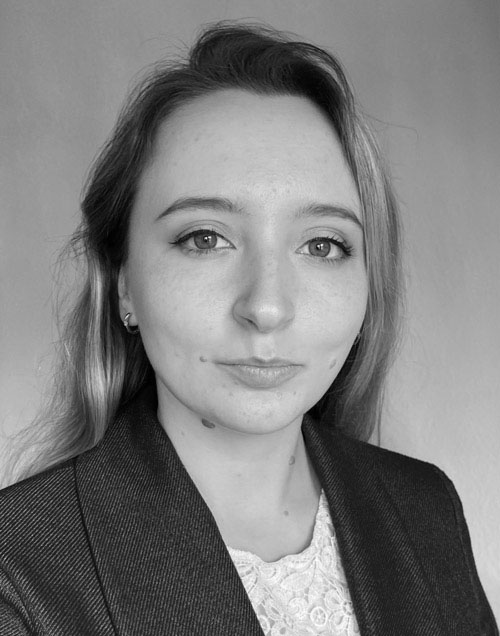 Olha Polishchuk is the Eastern Europe, Caucasus, and Central Asia Research Manager at ACLED and has been with the organization since September 2018, originally hired as the Ukraine Researcher. Currently, she manages a team of researchers covering countries across Eastern Europe, Caucasus, and Central Asia and oversees the dataset and analysis work for the region. Olha holds an LLM in Law of the Sea from the Arctic University of Norway, an LLM in Human Rights Law with International Law from the University of Kent, and a bachelor's degree from the Taras Shevchenko National University of Kyiv. She has experience working in the private law sector, with Ukrainian government institutions, and human rights NGOs.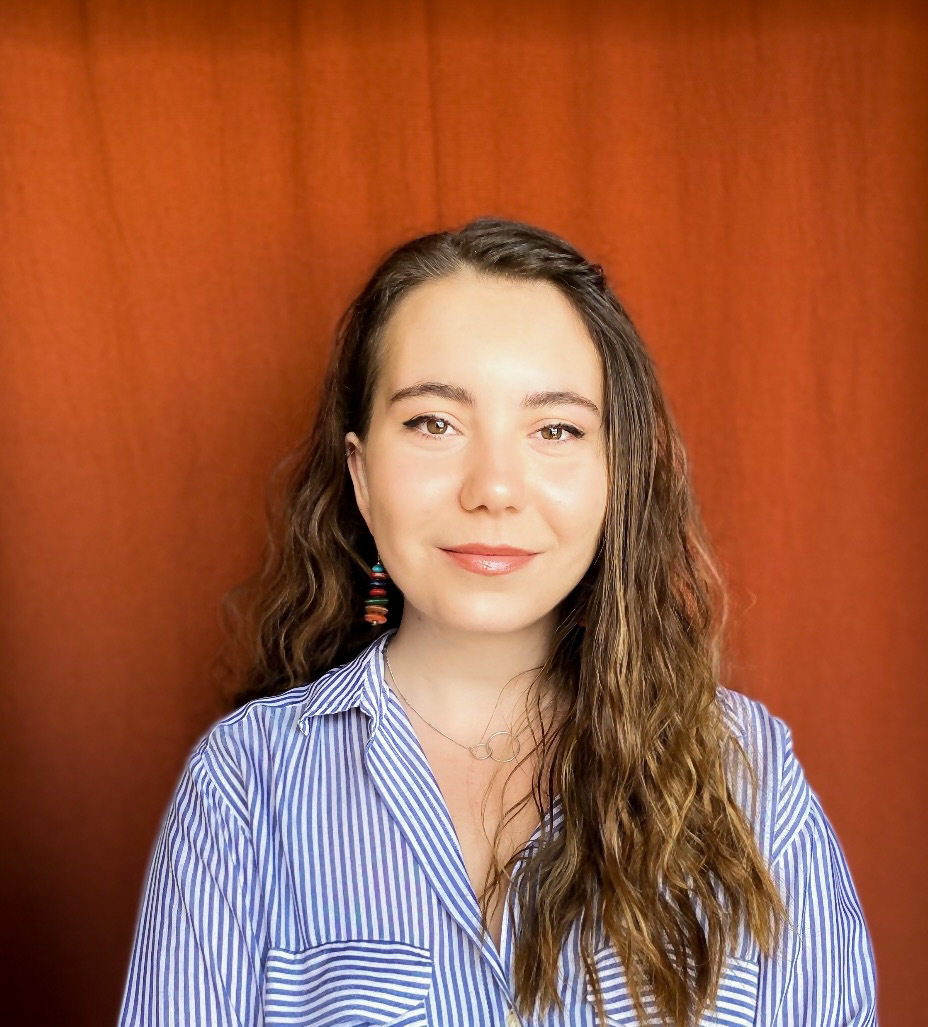 Ana is a research analyst at ACLED and has been with the organisation since September 2022. She holds an MA in International Security from Sciences Po Paris, and a Bachelor of Science in Psychology and Criminology from Keele University. She is especially interested in political violence in the MENA region, and holds a specialization diploma in Security in the Mediterranean, Near and Middle East from Instituto Gutiérrez Mellado. She has over two years of experience working in both the public and private sectors, in the fields of security, political and social analysis, as well as international development and cooperation.