Latin America & the Caribbean
Analysis
Found 30 Results
Page 2 of 5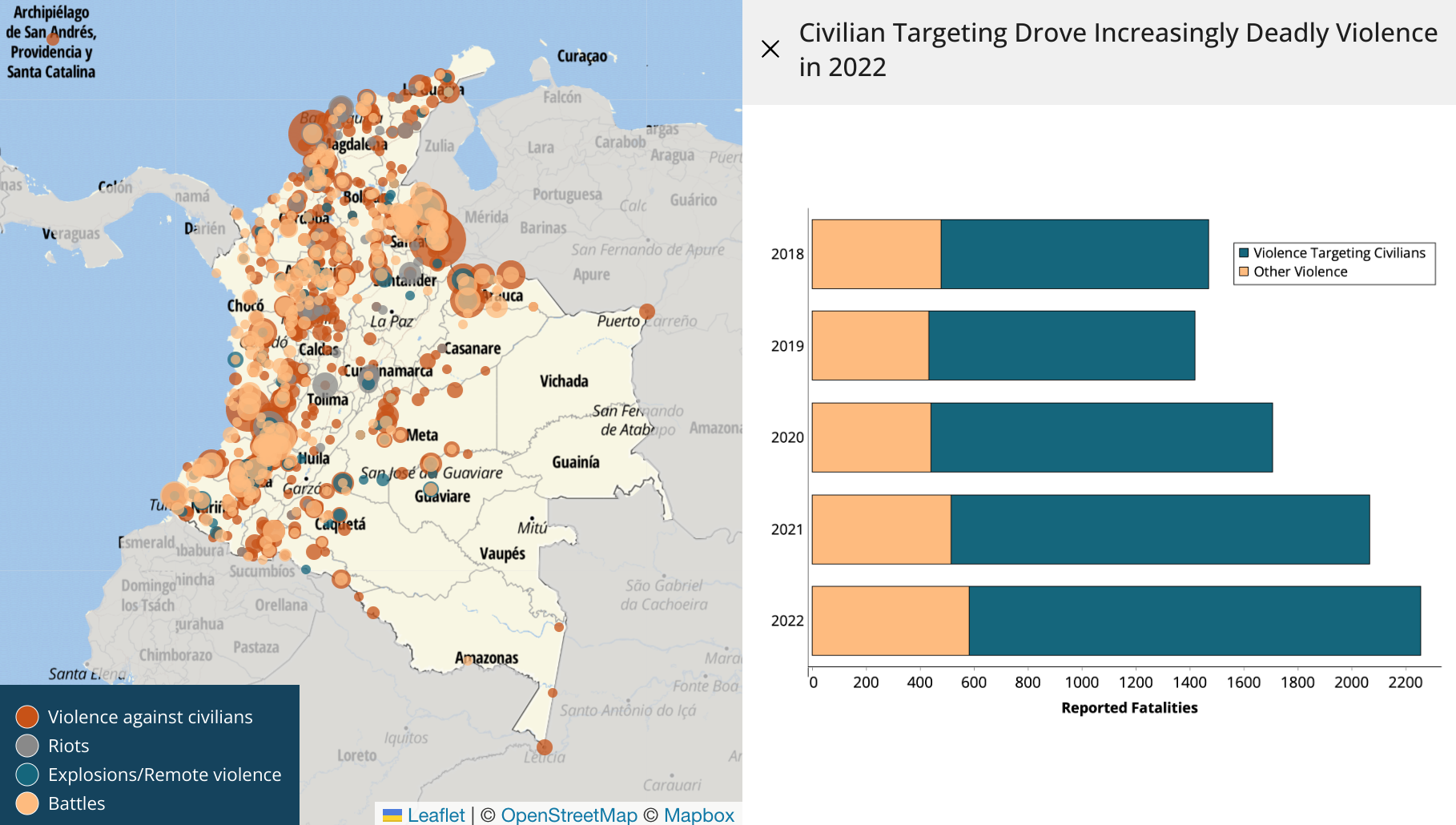 8 February 2023
The security situation in Colombia continued to deteriorate in 2022, with worsening political violence and increasing violence against civilians.
Read More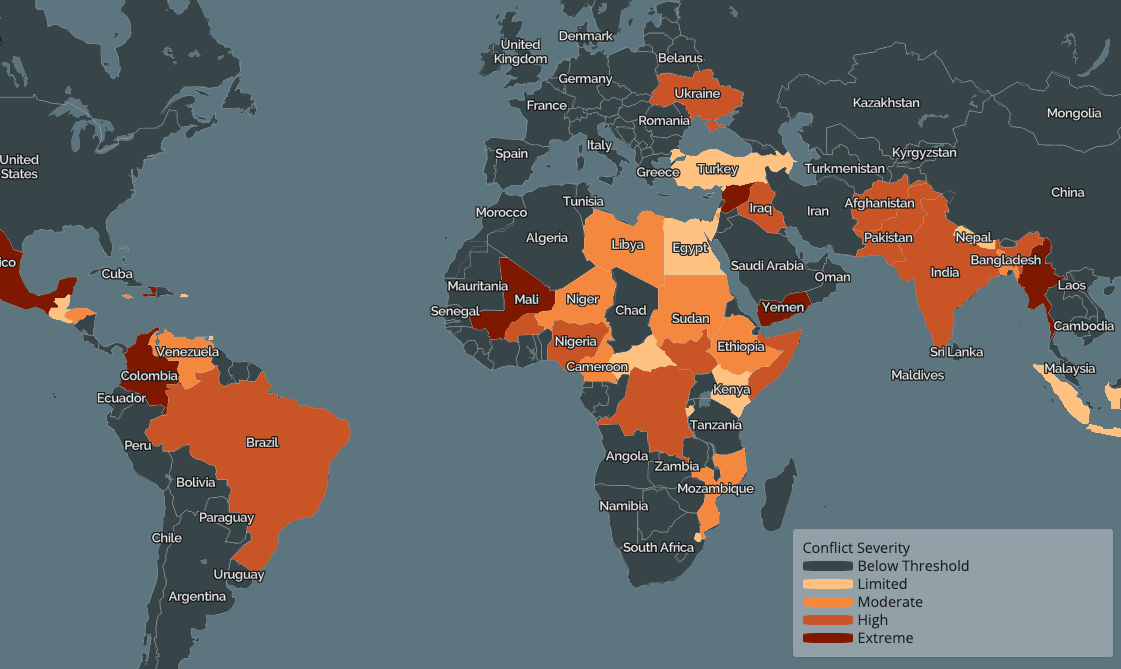 19 January 2023
Drawing on the latest ACLED data, the Conflict Severity Index assesses four key indicators to identify the most severe forms of conflict, providing new insights into how and where severe conflicts occur.
Read More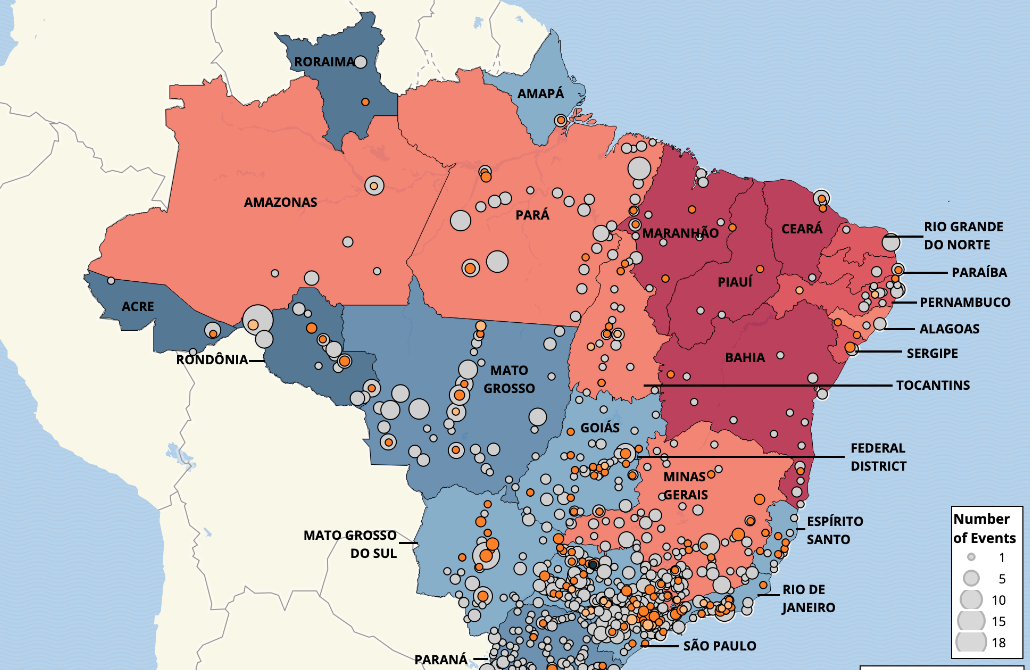 7 December 2022
Heightened levels of political violence continued into the presidential runoff in Brazil, raising concerns over further outbreaks of unrest beyond the election period.
Read More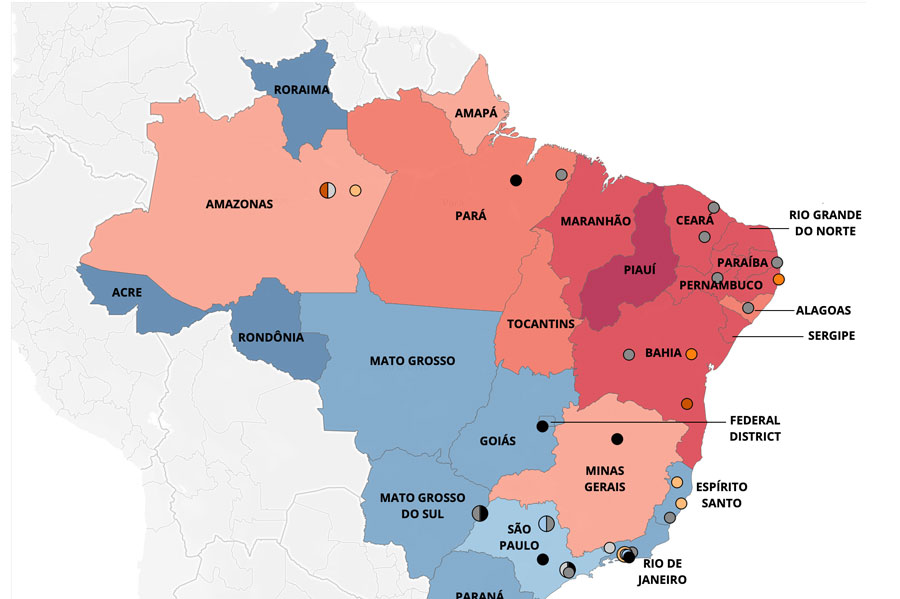 17 October 2022
Antagonism between Bolsonaro's administration and the opposition has fueled increased electoral violence, which continues to pose a threat ahead of the presidential runoff.
Read More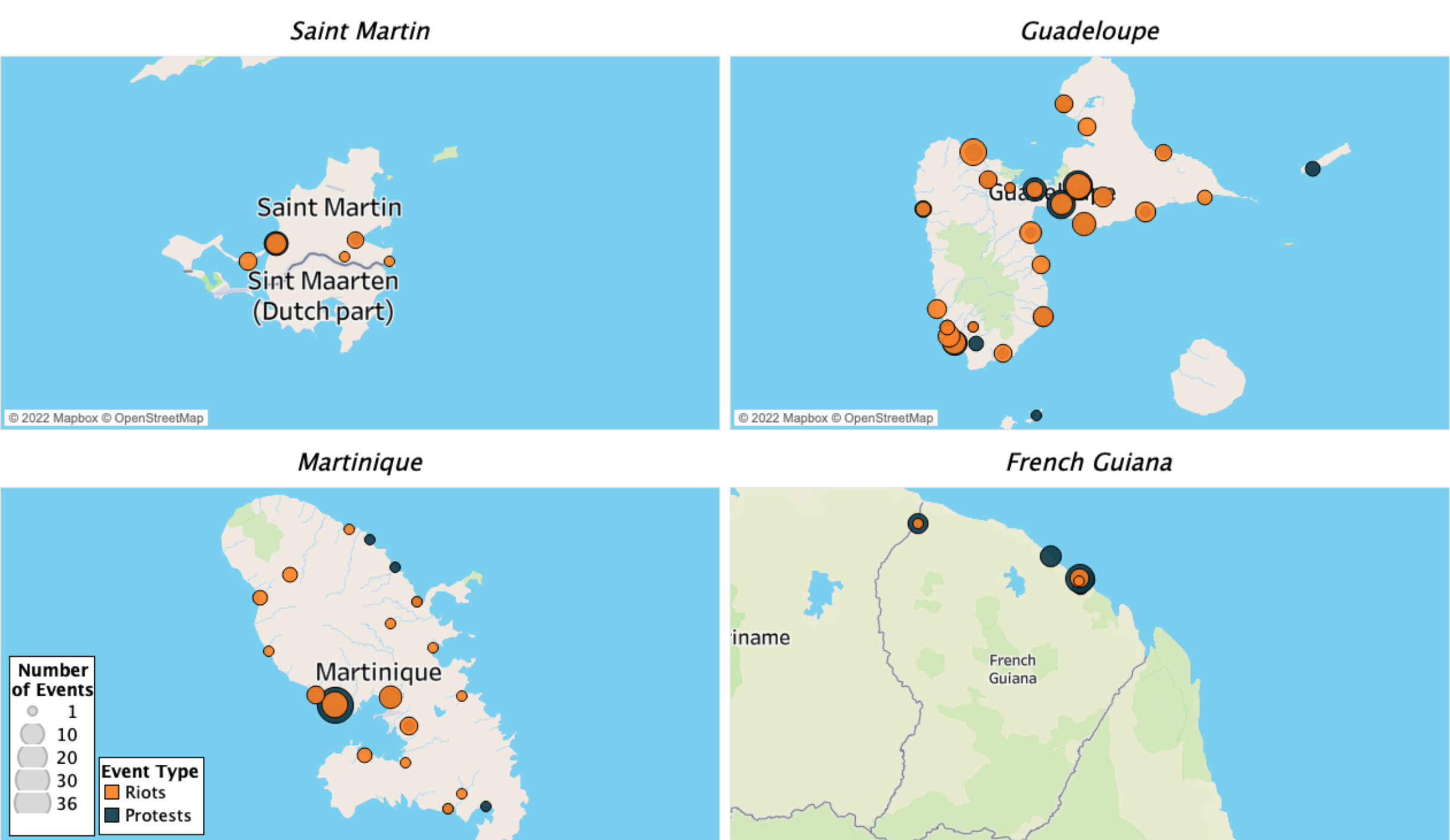 30 June 2022
This report examines the regional trends that have emerged out of increased demonstration activity in mainland France, the overseas territories, and Corsica, through COVID and the 2022 elections.
Read More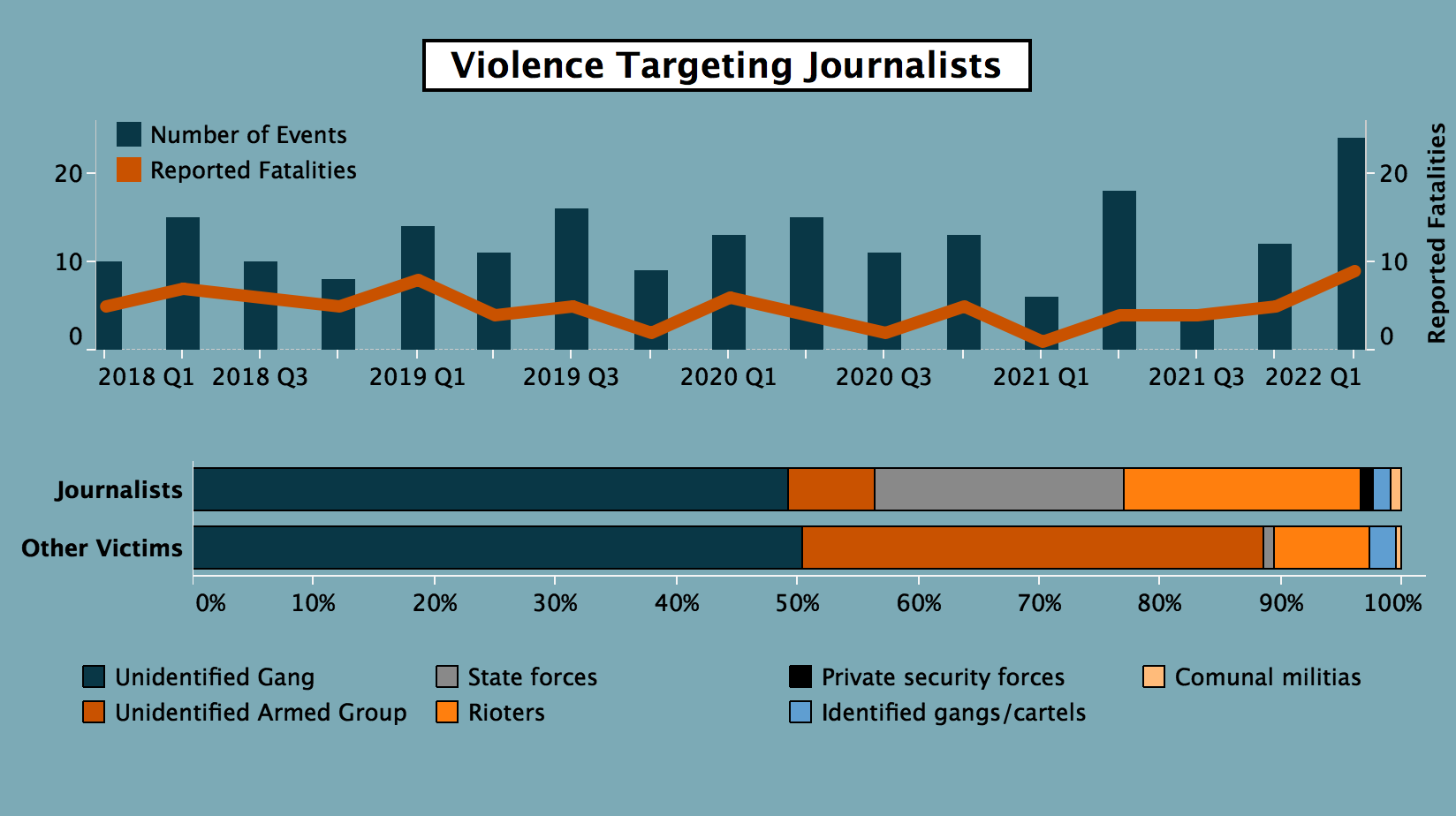 11 April 2022
While Mexico consistently registers one of the highest rates of violence targeting journalists in the world, a surge in killings this year has triggered an unprecedented number of reporter-led demonstrations against the rising threat to the media. In the first quarter of 2022, at least nine journalists were reportedly killed in targeted attacks — more…
Read More
Page 2 of 5