Found 13 Results
Page 1 of 3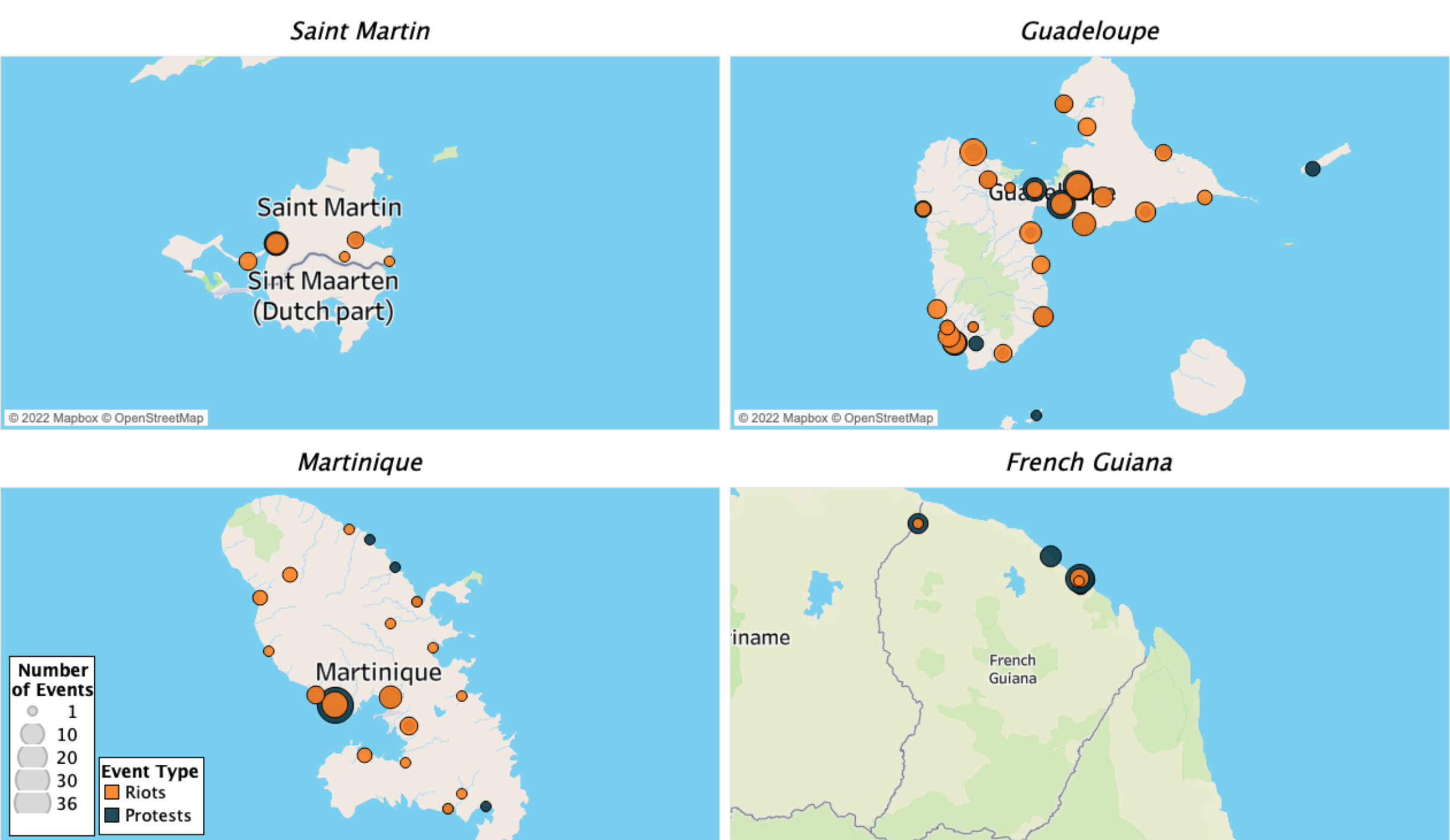 30 June 2022
This report examines the regional trends that have emerged out of increased demonstration activity in mainland France, the overseas territories, and Corsica, through COVID and the 2022 elections.
Read More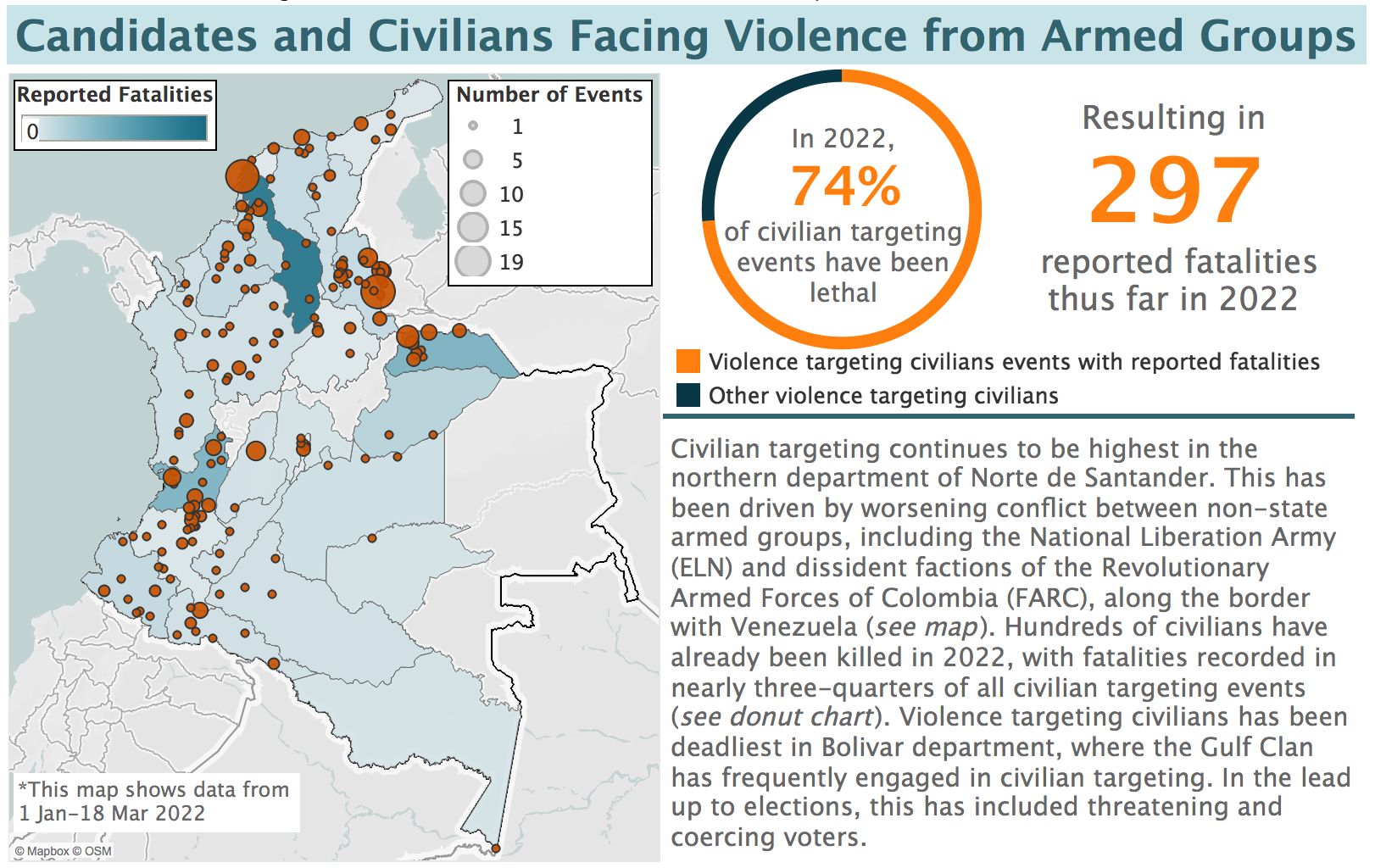 25 March 2022
Violence targeting civilians spiked in the months leading up to Colombia's legislative elections. In this Election Watch infographic, ACLED Research Analyst Adam Miller explores key trends in civilian targeting and their impact on Colombian politics.
Read More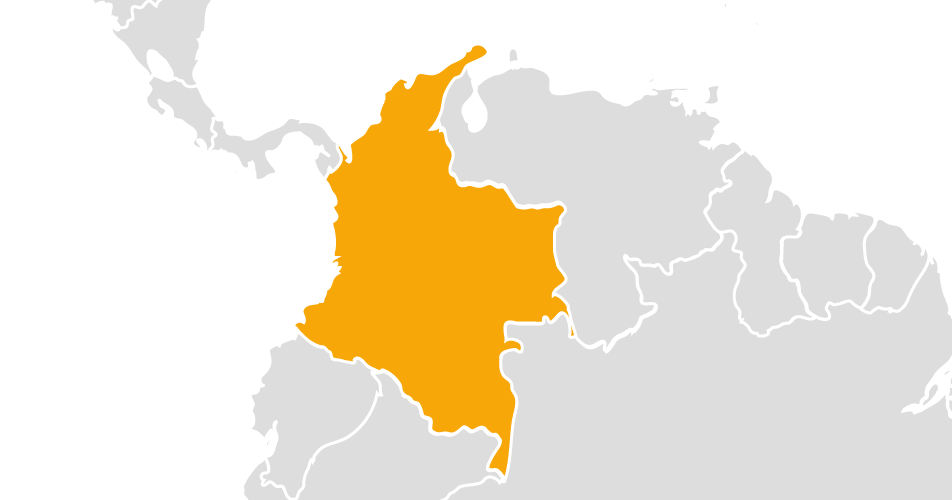 15 February 2022
On 24 November 2021, Colombia commemorated the fifth anniversary of the 2016 Peace Agreement between the government and the Revolutionary Armed Forces of Colombia (FARC), which officially ended a decades-long conflict. During a visit to Colombia, UN Secretary-General Antonio Guterres highlighted advances since the agreement's signature, such as progress in the reintegration of former FARC combatants into society…
Read More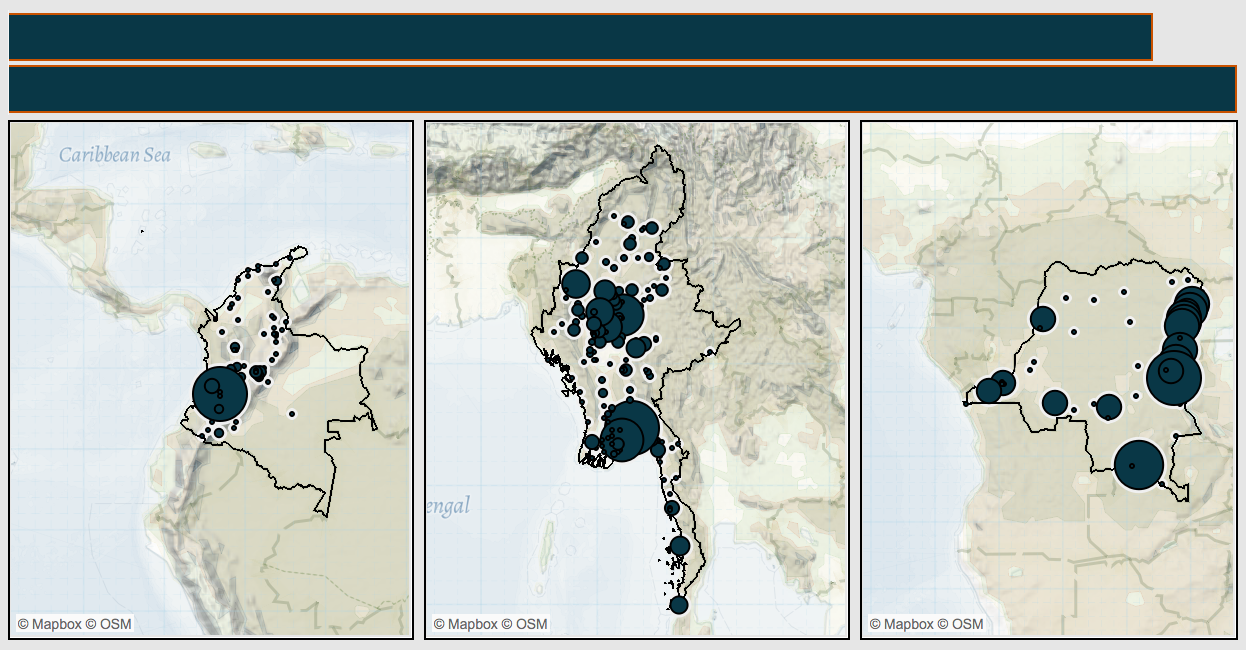 21 October 2021
The number of fatalities from state engagement in demonstrations around the world this year already exceeds the total reported for all of 2020. ACLED Research Coordinator Elliott Bynum and ACLED Analysis Coordinator Timothy Lay review the latest global data and examine three key cases: Myanmar, Colombia, and the Democratic Republic of Congo. © 2021 Armed…
Read More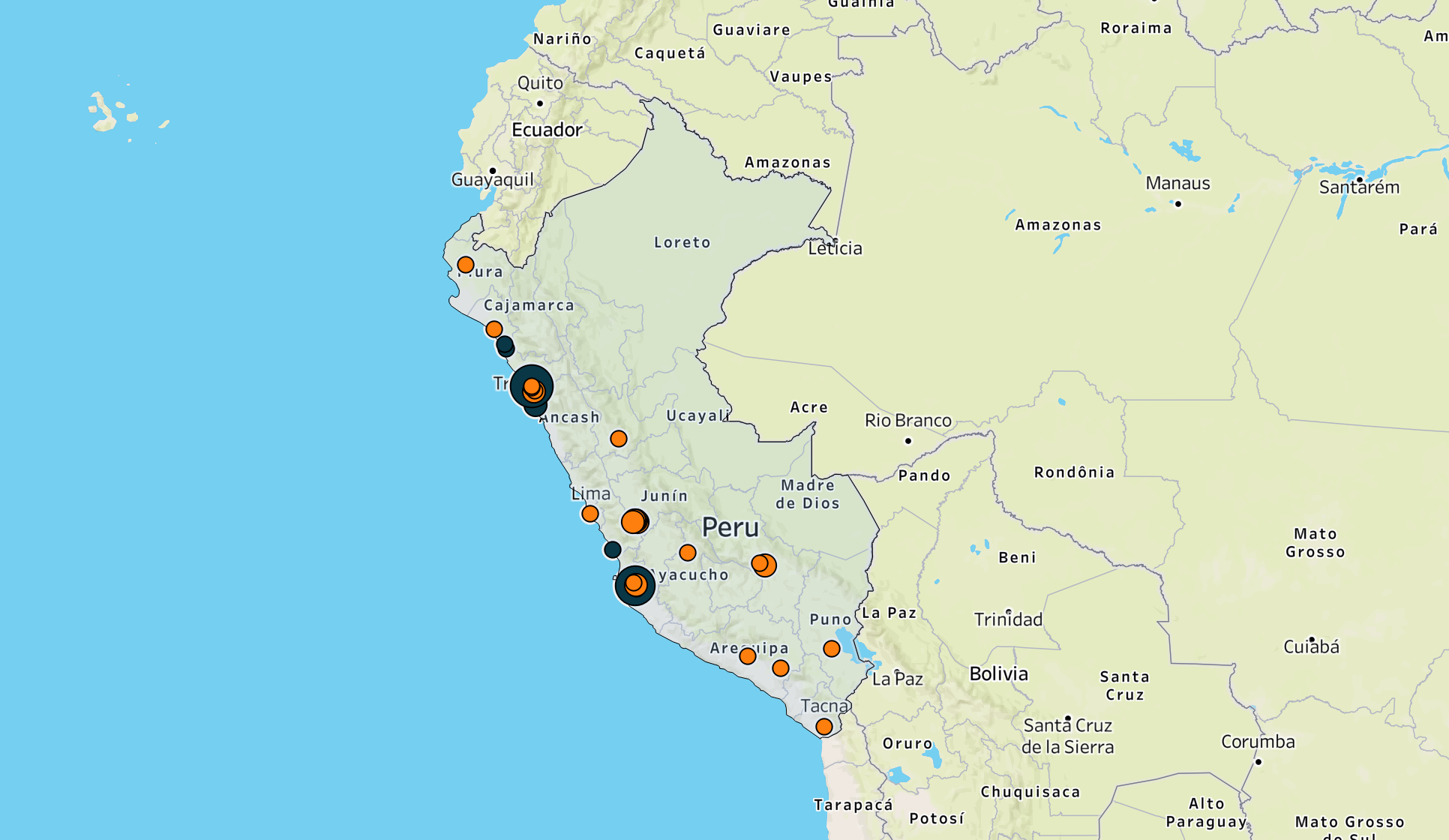 9 April 2021
This report reviews demonstration trends in Peru from 2018 to 2021. ACLED data show that increased political instability led to a significant spike in the number of demonstration events in 2020.
Read More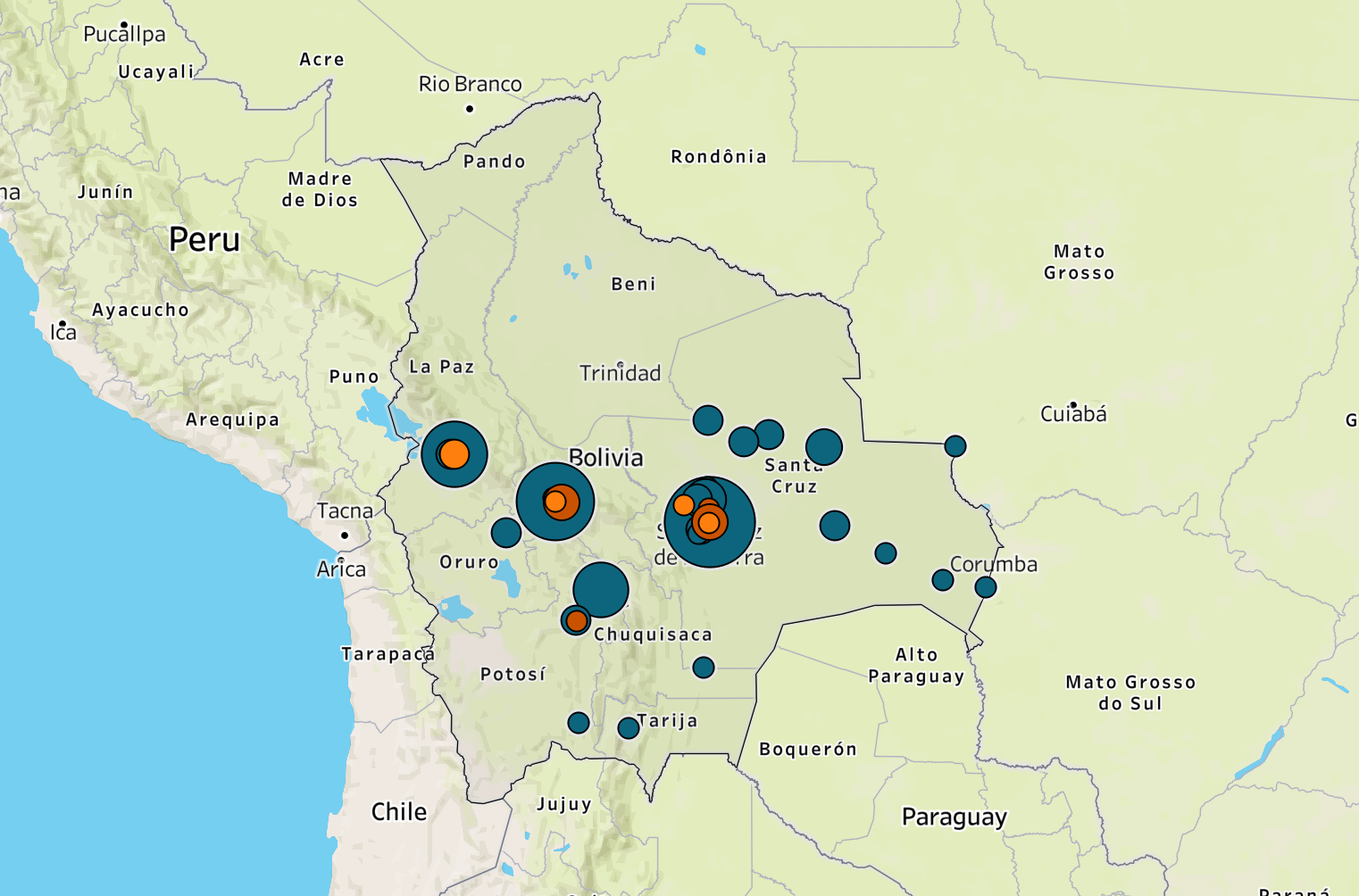 24 March 2021
Since 2019, Bolivia has been in a state of political turmoil. Accusations of election fraud during the presidential election that year led to the resignation of longtime President Evo Morales. This event motivated many Bolivians, including supporters of Morales' party, the left-wing Movement for Socialism (MAS), to demand more transparency from both government institutions and…
Read More
Page 1 of 3