Found 405 Results
Page 3 of 68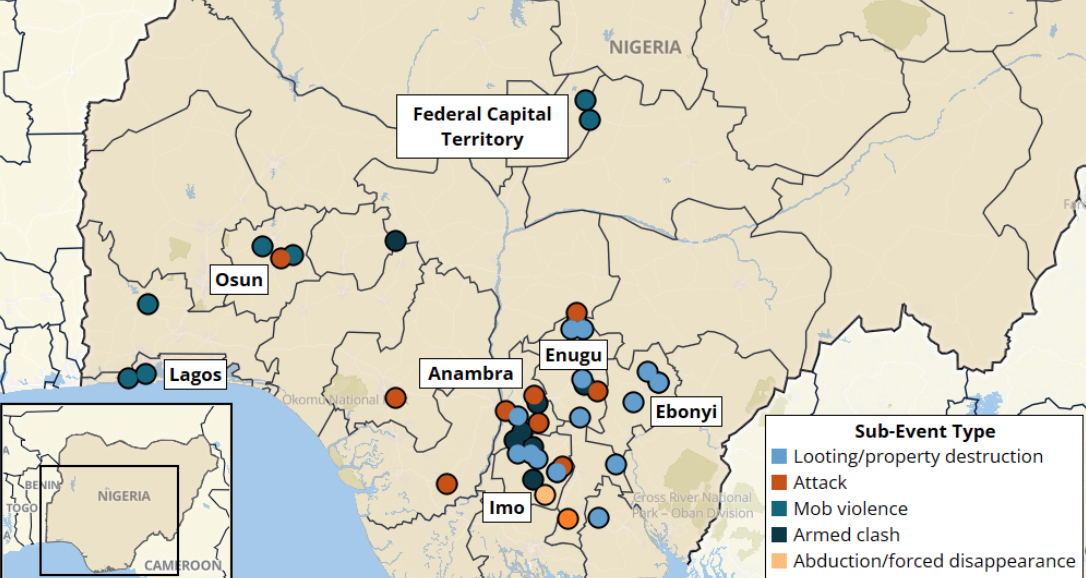 22 February 2023
Nigeria's historic elections are threatened by rising insecurity. This report assesses political violence trends going into the vote and the risk of escalation in the post-election period.
Read More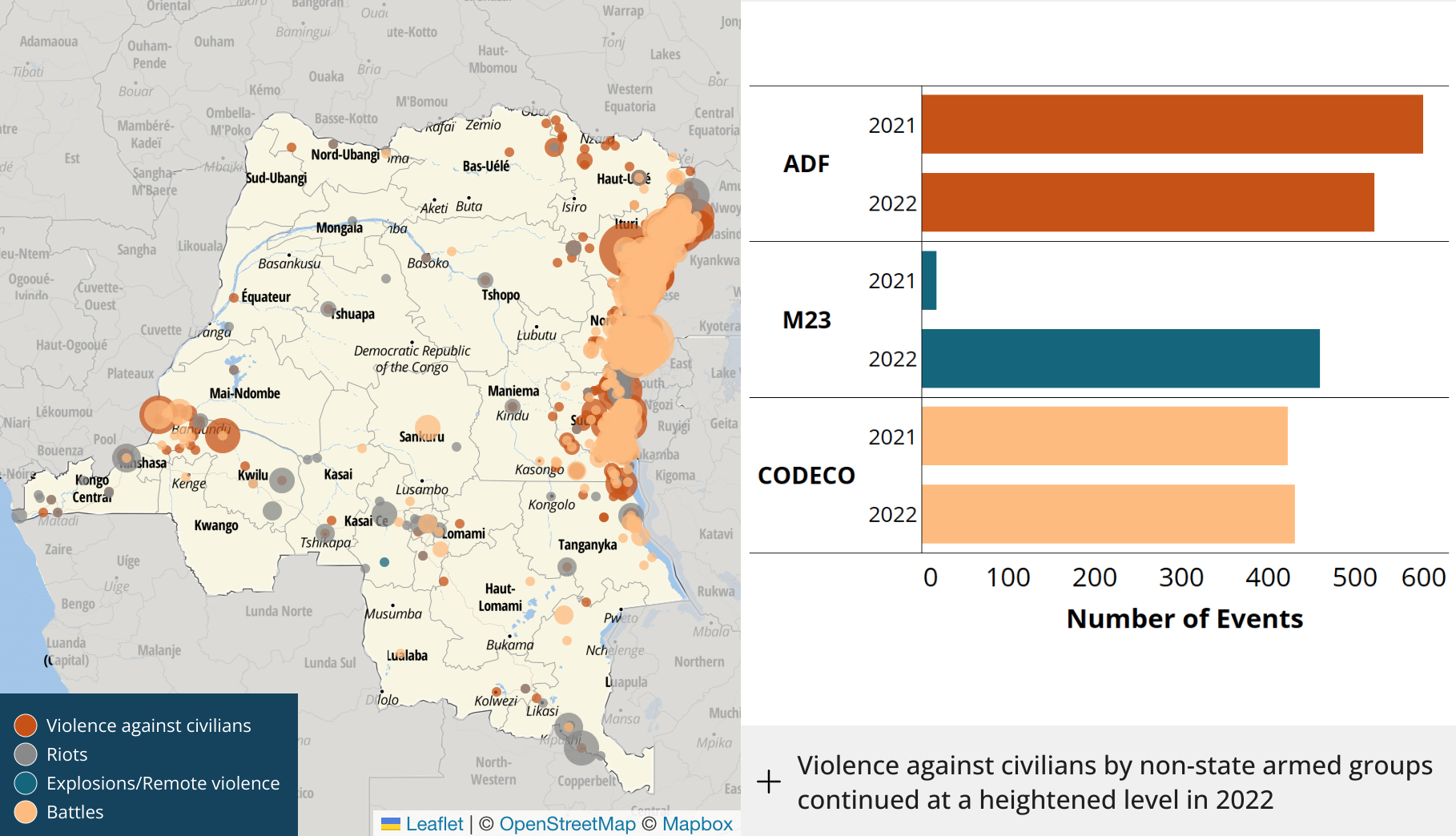 8 February 2023
The presence of over a hundred armed groups engaging in multiple conflicts over territorial and resource control continued to create instability in the Democratic Republic of the Congo (DRC) in 2022.
Read More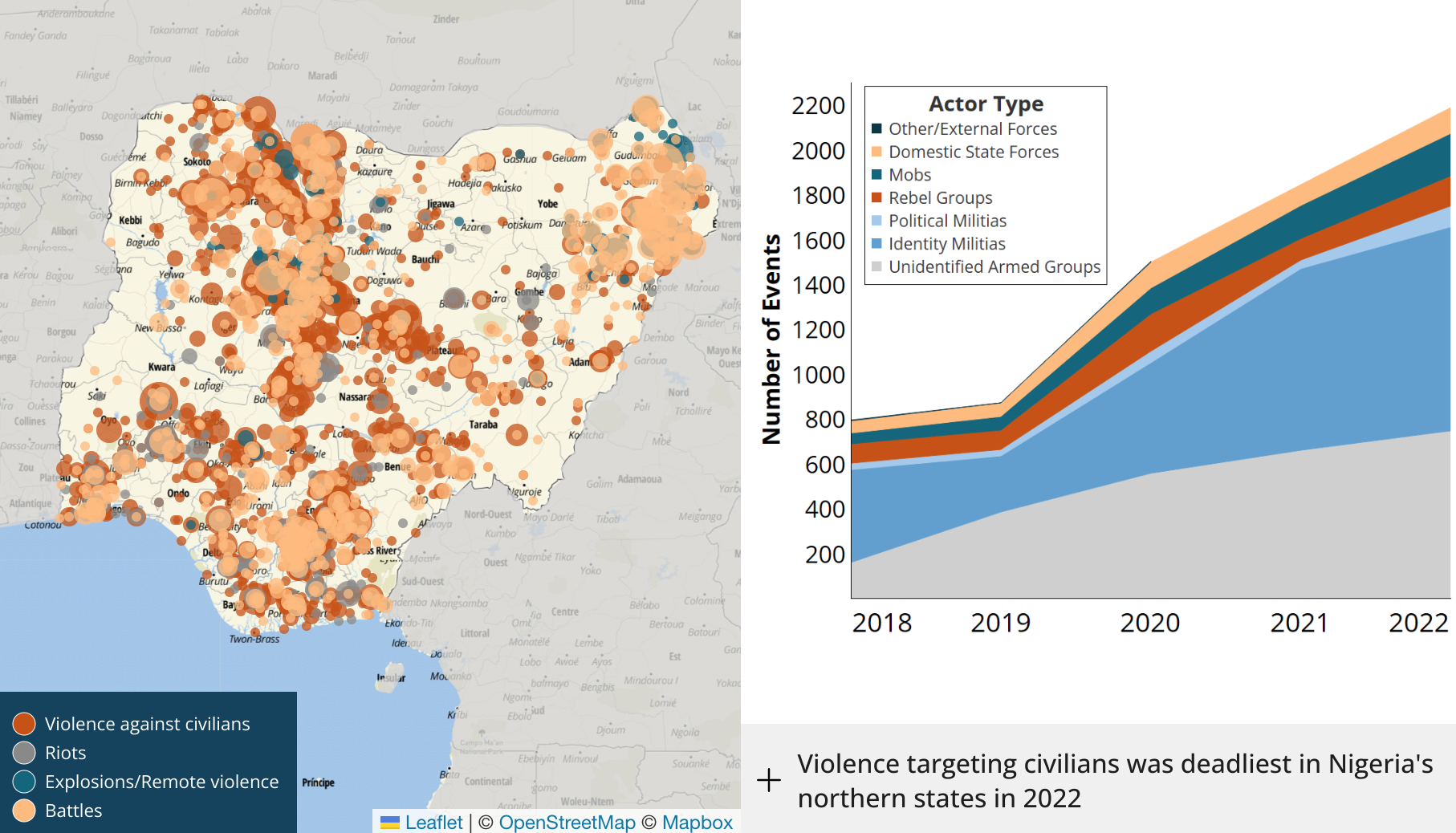 8 February 2023
Nigeria's federal elections constitute a watershed moment for the country's democratic history. President Muhammadu Buhari is barred from running for a third term through term limit legislation, while the end of his presidency marks the longest democratic stretch since independence.
Read More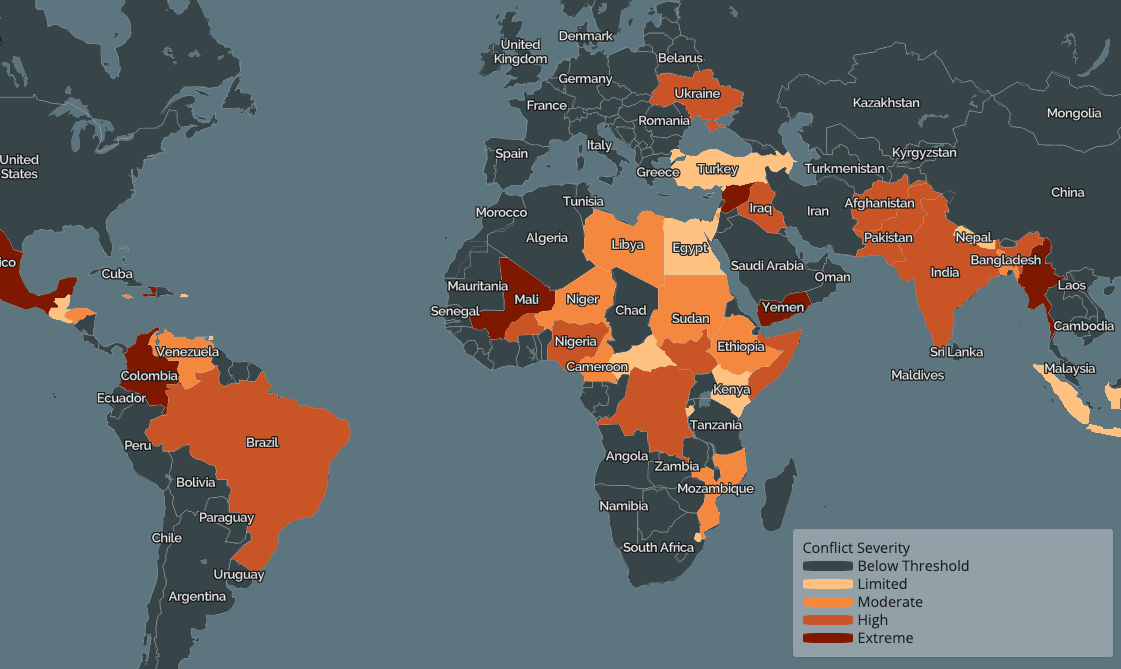 19 January 2023
Drawing on the latest ACLED data, the Conflict Severity Index assesses four key indicators to identify the most severe forms of conflict, providing new insights into how and where severe conflicts occur.
Read More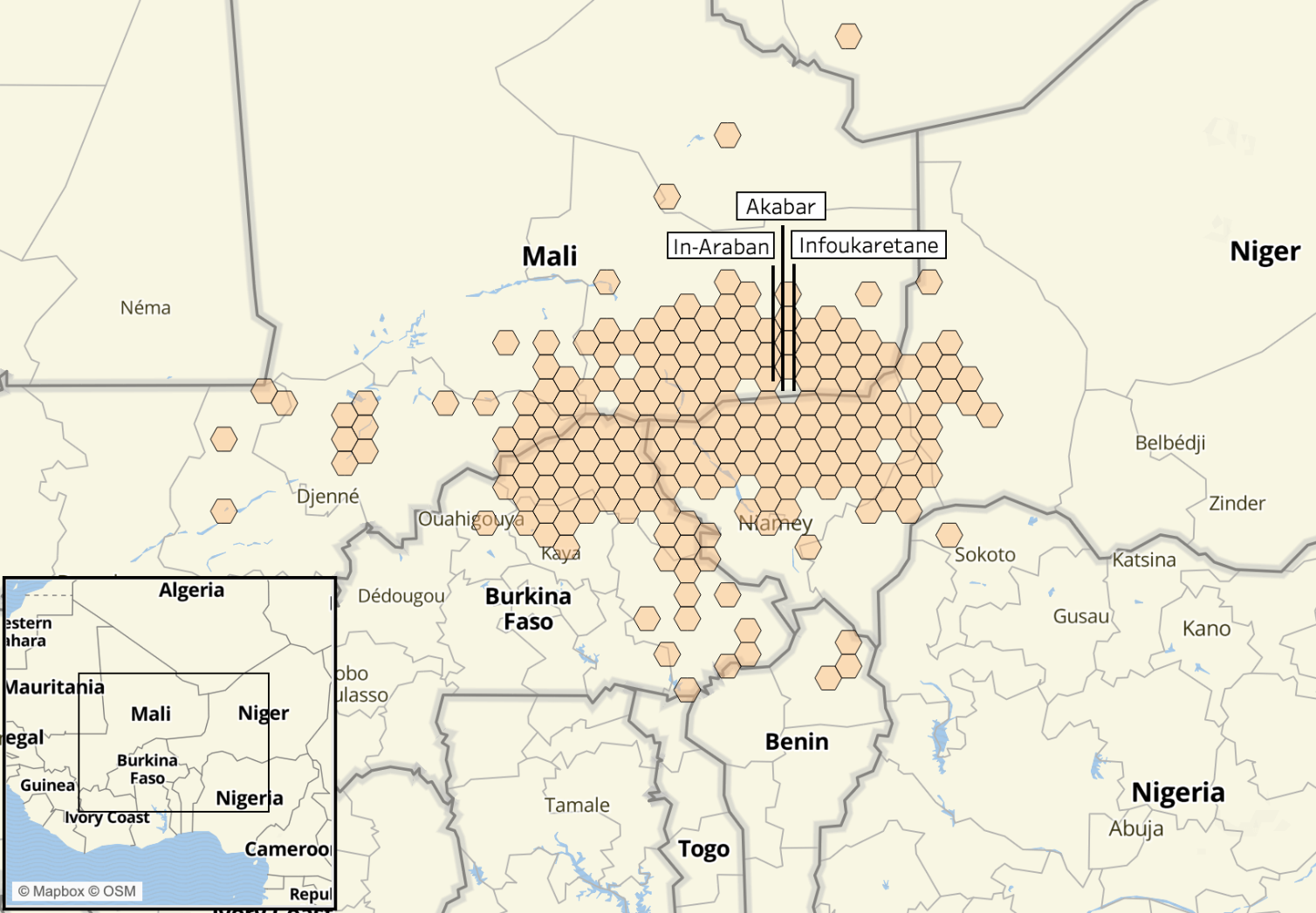 13 January 2023
This second installment in our actor profile series unpacking the latest data on armed group activity around the Sahel.
Read More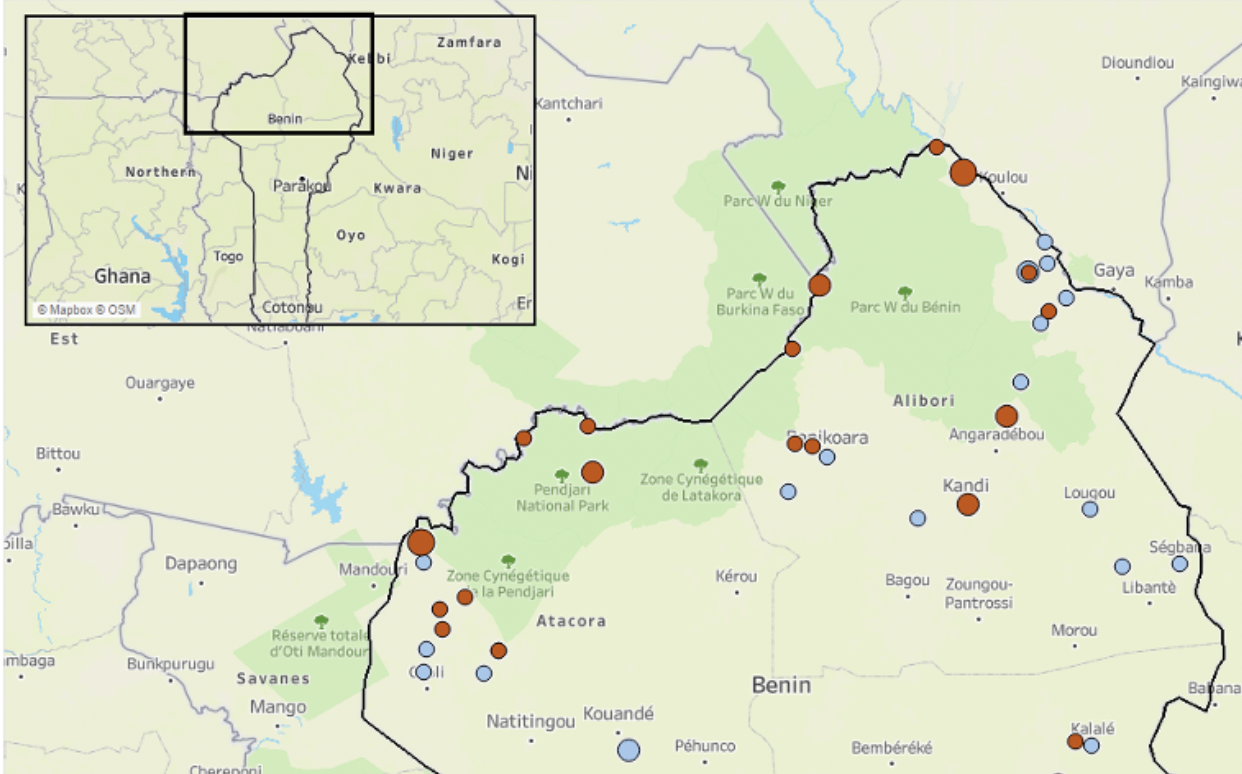 23 September 2022
This report by guest contributor Dr. Leif Brottem uses ACLED data and primary information collected by Dr. Brottem and his team during his research in northern Benin.
Read More
Page 3 of 68